This arugula, pea, mint and pecorino salad will bring down the house.  It is also very addictive.
Are you wondering:  what's "The WBS" in the title of this post?  It's "The World's Best Salad," which I wanted to call this salad, but I thought that might be over the top.  But that's honestly how we refer to this salad in my house.  As in:  "What's for dinner tonight?"  "World's Best Salad and pan-sauteed salmon."  Or "World's best salad and burgers."  Or "Just World's Best Salad.  Because I'm tired and didn't feel like cooking."
A dear friend prepared this salad for me years ago.  She found the recipe in an old Cooking Light, but I can't find that version of it online.  I've adapted the original old-school (paper) version here.  It is not ingredients I would normally choose, or put together.  I'm also not generally a fan of mint — except in mojitos.  But I can't stop eating this salad.  The sweet peas, the salty lemon and pecorino, the peppery arugula, and the fresh mint all come together to make a fabulous combination.
A complete and printable version of the recipe is at the bottom of this post.
I use frozen peas for this.  I let them defrost a few hours before, or defrost them gently in the microwave.  No need to cook them, as long as they're not frozen when you're making the salad.
Combine the arugula, peas, chopped mint, and shaved pecorino.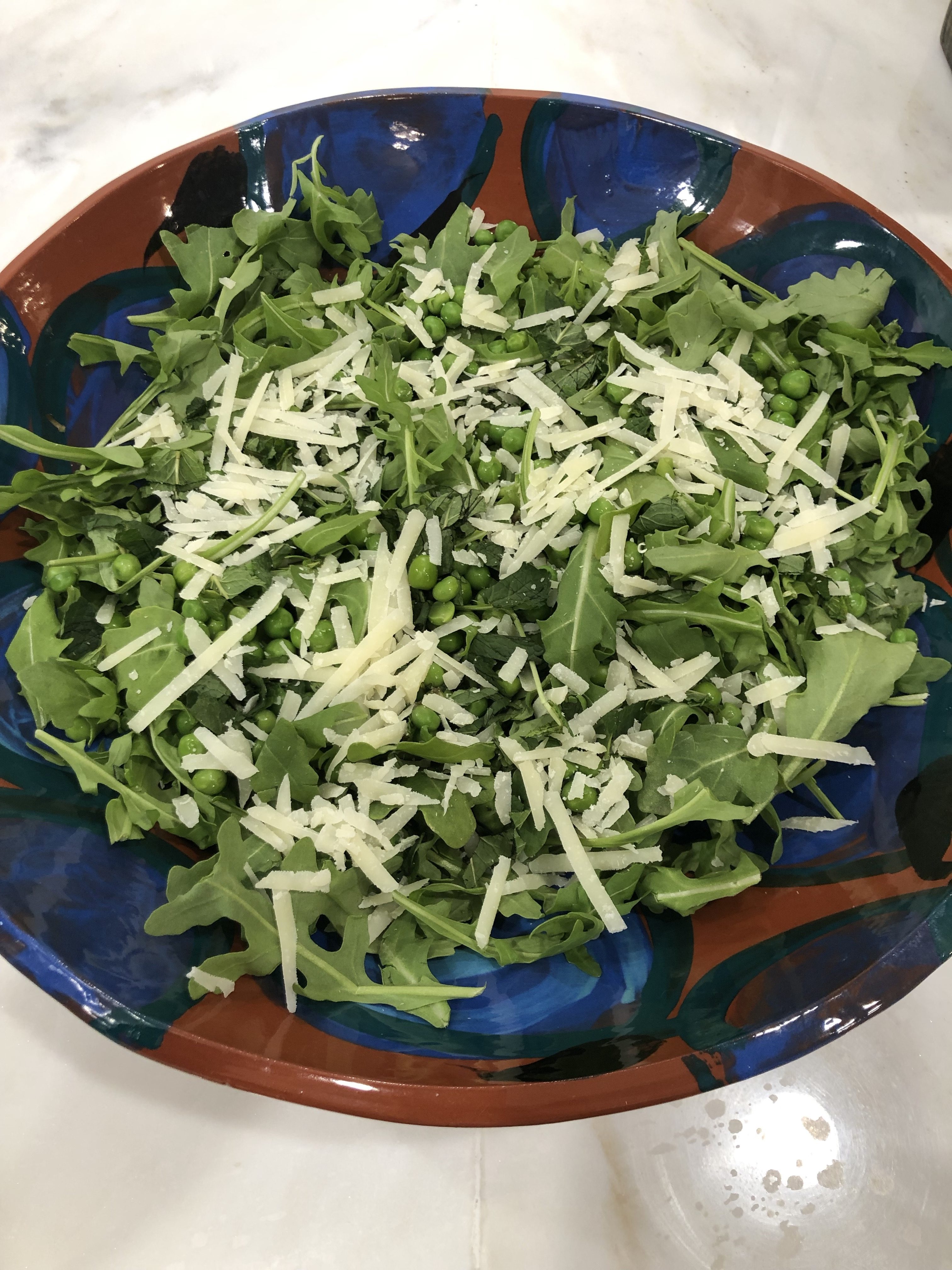 Mix together the lemon juice, olive oil, kosher salt and black pepper.  Dress the salad.  Enjoy!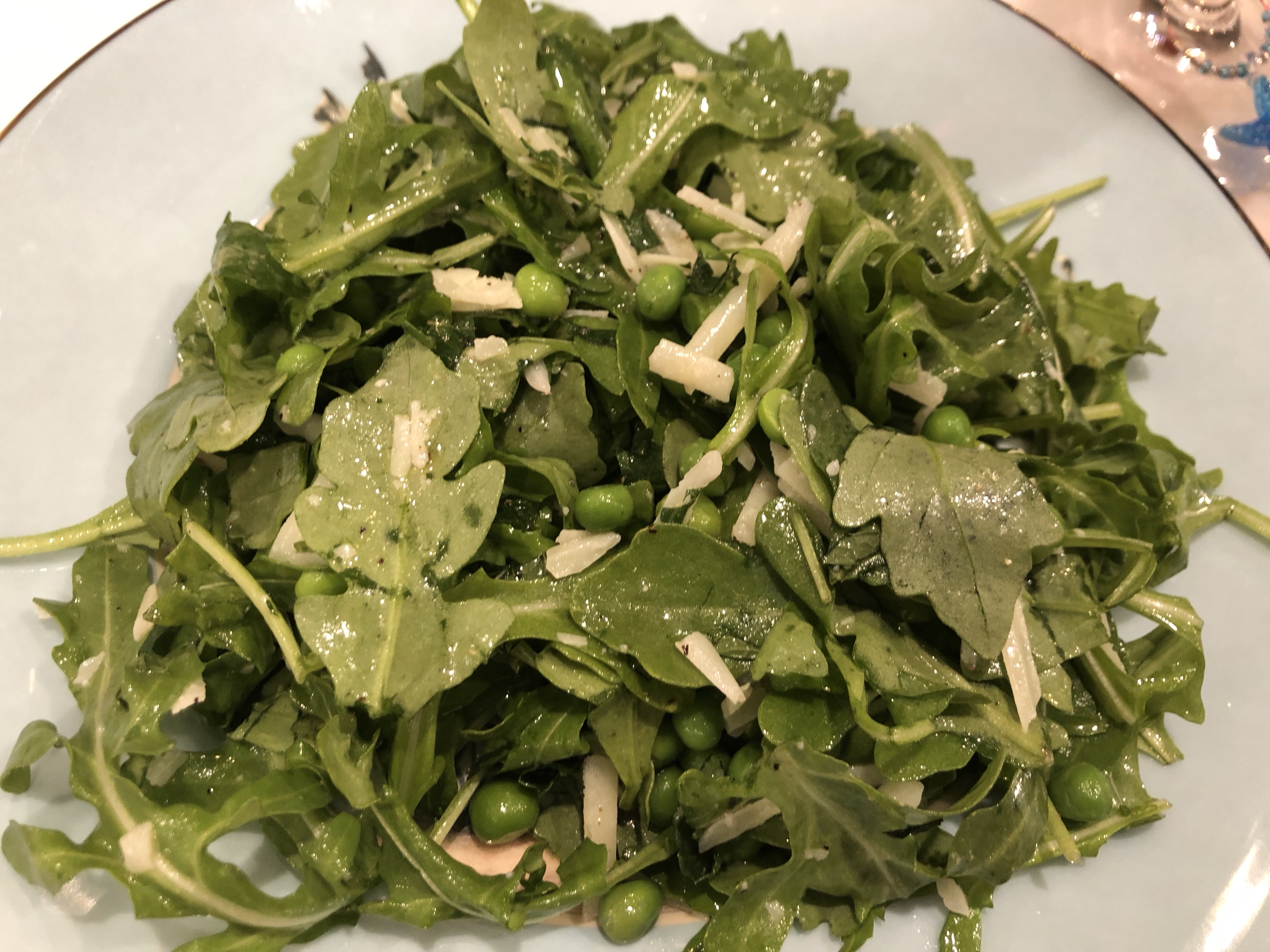 This salad is great with steak, burgers, roast chicken or fish.
The WBS: Arugula, pea & mint salad
Ingredients
6 cups trimmed arugula
1 cup green peas
1/4 cup chopped fresh mint
1/4-1/2 cup shaved pecorino romano cheese
2 tablespoons fresh lemon juice
1 tablespoon olive oil
1/4 tsp kosher salt
1/4 tsp black pepper
Instructions
Combine the arugula, peas, mint and pecorino.
Mix the lemon juice, olive oil, salt and pepper together.
Pour the dressing on the salad, tossing gently.
https://thetwodandelions.com/the-wbs-arugula-pea-mint-salad/
For more light and healthy recipes, please see: