1.  Family
Family is dear to me… my immediate family, extended family and friends who feel like family!  I grew up in Elyria, Ohio with my parents, two brothers, a sister and a corgi named Archie.  I attended Miami University in Oxford, Ohio.  I met my husband, Fred, in Cleveland, Ohio and we've been married for 22 years.  We lived in Cincinnati for ten years, where our two daughters, Caroline and Ava, were born. (Cincinnati is also where I met my dear friend Laura.) Caroline is in college and Ava is in high school.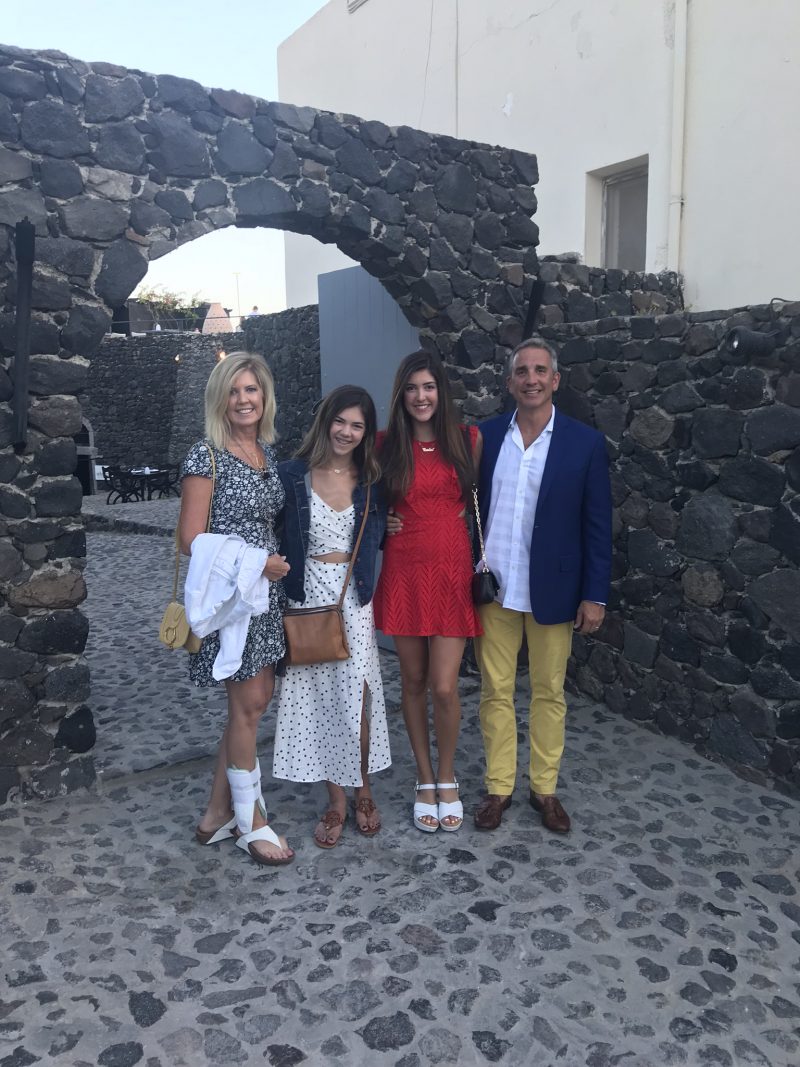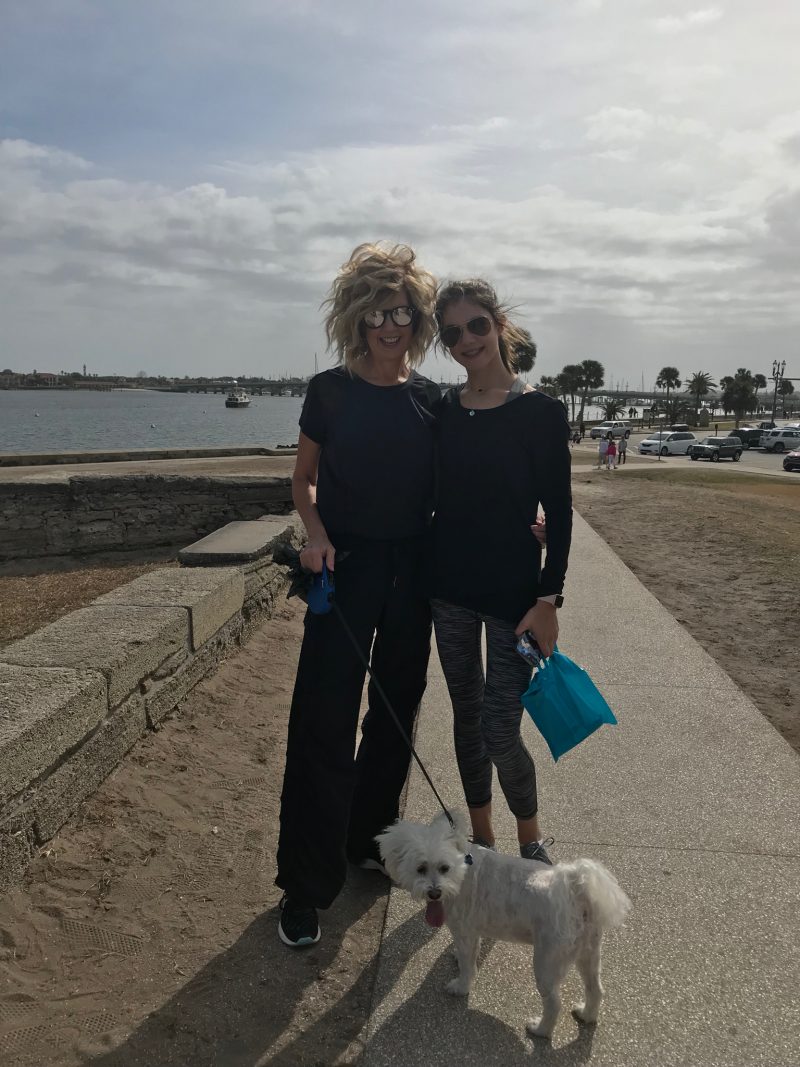 We've lived in northern Florida for 12 years and have grown accustomed to the weather and the beach.  I miss the first snowfall and the vibrant colors of leaves in the fall, but I'm not sure I would trade it!  And I'm just going to say it… we are Ohio State Buckeyes and my husband in particular is a huge fan and supporter!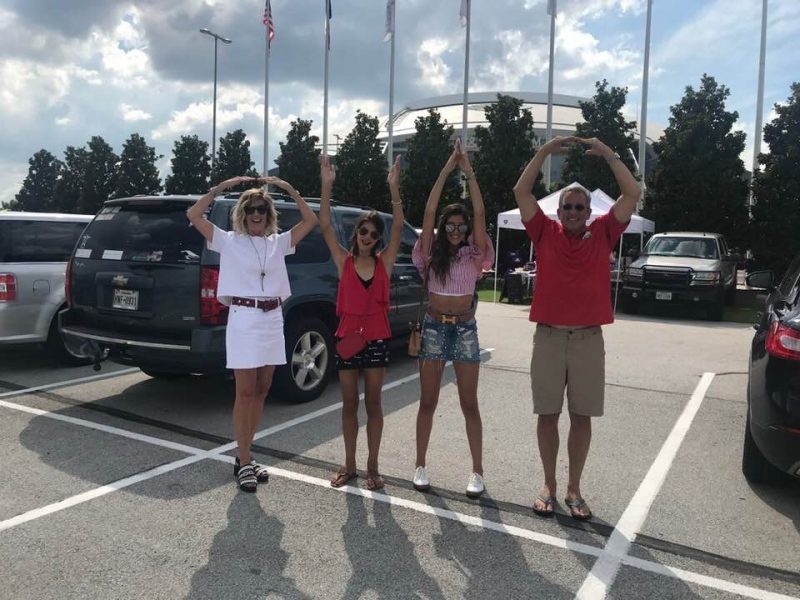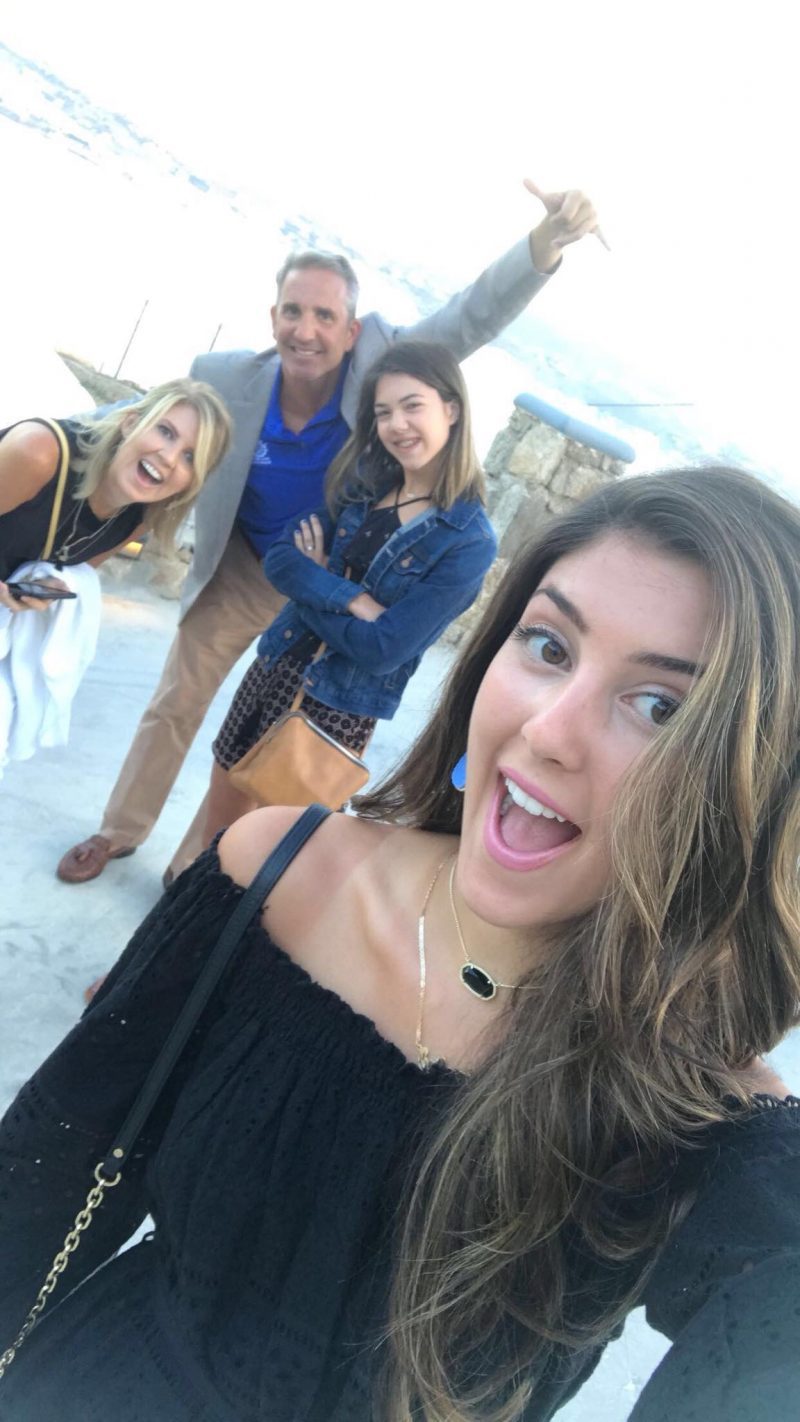 "Home is where the heart is…" I love that saying and I always want our home to feel like home to our children and family.  I want everyone to feel welcome, comfortable, safe and happy.  I don't believe you have to stay in the same house for years and years to achieve these things… I believe you can create that feeling in multiple places; it's a function of the people and how you make your family and guests feel.  Below our family and Laura's family are enjoying a game of Pictionary during the holidays!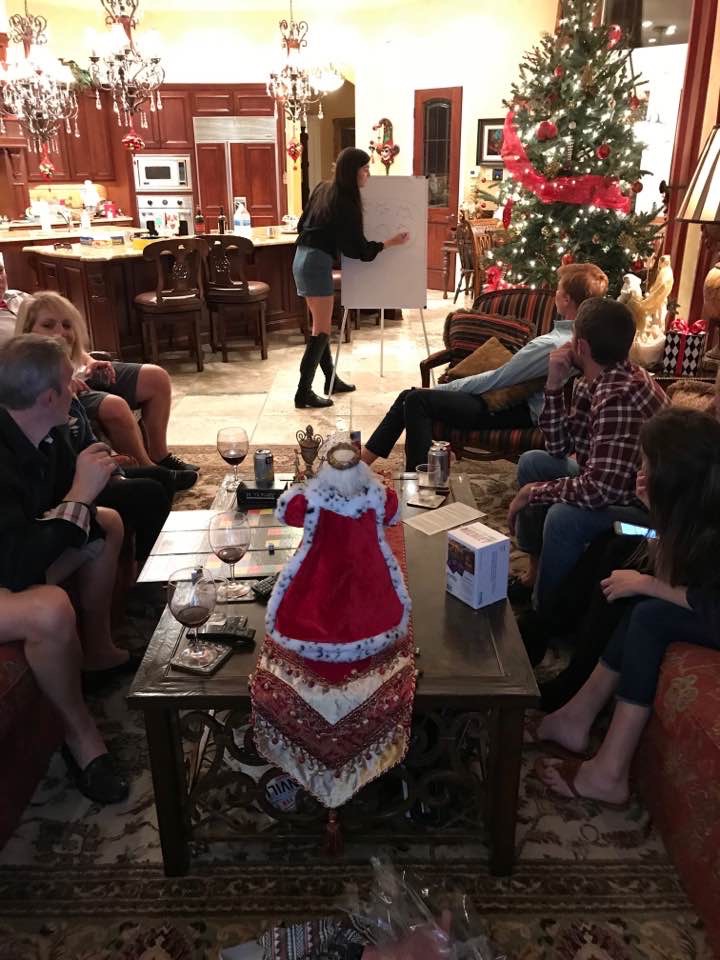 2.  Faith
My faith and belief in God is an important part of my life and I pray regularly. It becomes more real and more important to me as I get older.
3.  Volunteerism
I've always supported volunteering in some capacity and have tried to instill it in my children.  As I get older, I find contributing to make a difference even more rewarding.  Presently I volunteer for a no-kill animal rescue and on the PTO for my daughter's high school.
4.  Fashion
I've always loved fashion and I've always been a shopper.  I love a great sale and I'm also willing to spend on investment pieces.  I like to mix classics with trendy pieces.  I love jackets, which isn't always practical in Florida!  I've had a couple of foot surgeries, so I'm always searching for comfortable shoes that are stylish.
I'm also very into hair and makeup.  I feel like both can make the difference in looking stylish v. dated.  I always notice other women's hair and makeup and am always so impressed with women who seem to always get it right.  I wish I would have taken better care of my skin when I was younger! The baby oil was not a good idea!
5.  Food
I love food.  Most everything except for Mexican.  Pasta, seafood, fresh fruits and vegetables, breads and desserts.  And french fries. I love to cook and am challenged with a no-dairy husband and a vegetarian daughter, so I'm always trying to discover new options to please everyone.  I love having a meal with family/friends and talking.  I feel like it's a great way to connect.
6.  Cilantro
I hate cilantro; I am allergic to cilantro and it tastes like soap to me.  Apparently 10% of the population describes cilantro as tasting like soap, which is attributed to genetics.
7.  Painter
I painted the exterior of houses for several summers to pay for college.  I climbed extension ladders, scraped, primed and painted many homes.  I thought it was hard work. I prefer not to paint anymore if I can avoid it!
8. Career
For many years, my identity was tied very closely to my career, really until I had children.  I've worked for the same company for nearly 30 years– the past ten in a very part-time capacity. I loved learning from mentors, tackling markets, coming up with creative approaches, solving problems and mentoring others. I had so many opportunities to learn, grow, take on more responsibility and my experience very much shaped my personal life.  I built confidence and assertiveness and am grateful for the experience.
9.  Travel
My husband and I agreed when our children were young that we wanted to give them the opportunity to see other cultures.  We've been fortunate enough to travel to many great cities and countries.  As the children get older, it has become more challenging to find time, and I hope we continue to travel as a family as often as possible.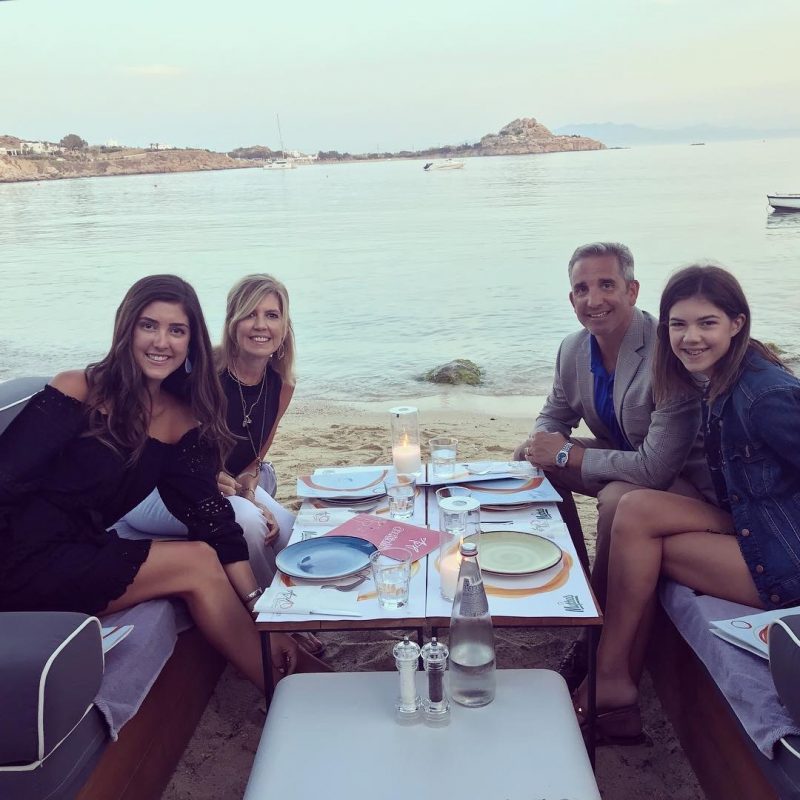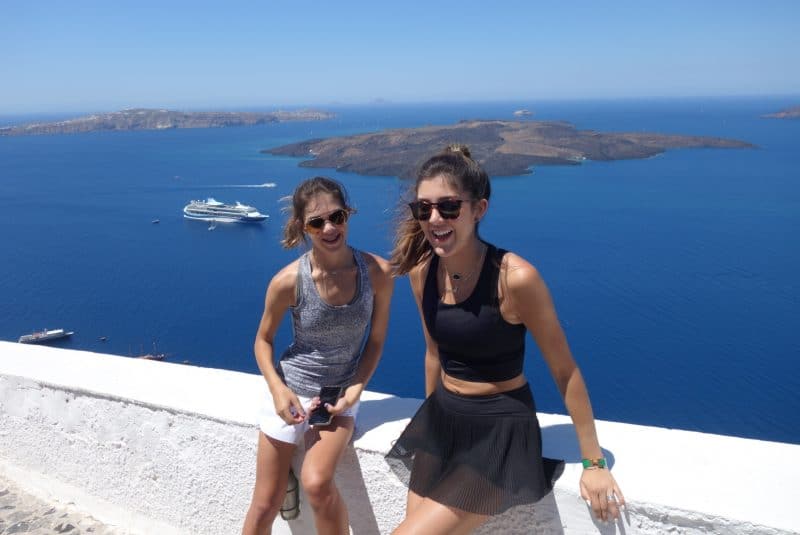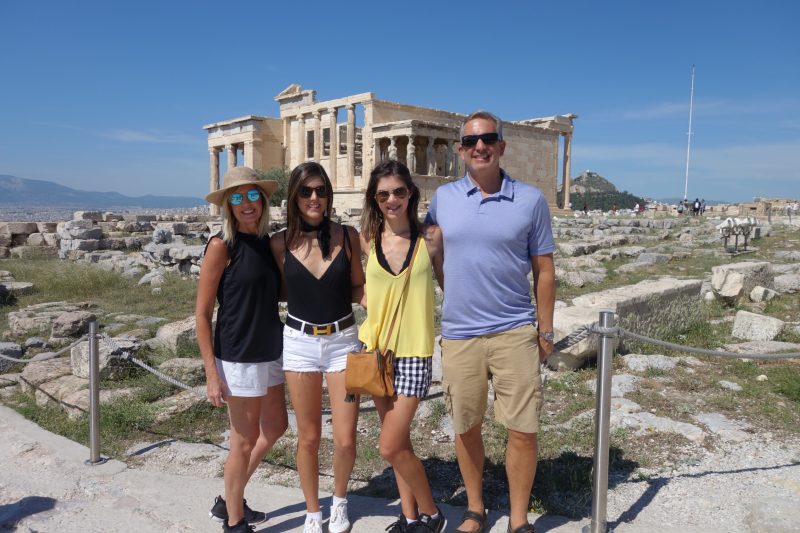 10. Television
My husband and I are binge watchers.  Some of my favorite series are Breaking Bad, The Americans, Downton Abbey, Gilmore Girls, Peaky Blinders, Parenthood, Mad Men, Freaks & Geeks, The Shield, The Crown, Friends, Veronica Mars and Buffy the Vampire Slayer.  For real.