We have salad with nearly every meal and I make the same salad dressing 85% of the time.  Several people have asked me for the recipe, so I thought I would share it here, too.  This is not a particularly healthy salad dressing recipe and I have tried substituting honey, stevia, splenda, lighter oils, etc. with partial success.  In the end, I've decided to suck it up and eat it as is, because it isn't easy to please everyone (or meet dietary requirements) in my family and this is one thing we all agree on!
You can make this dressing in less than five minutes.  The key ingredient is the honey mustard (unless you substitute basil) and not just any honey mustard will do!  It has to be Honeycup, or something that has the same look (more translucent, not creamy-looking) as Honeycup.  It has a little zing, which gives the dressing great flavor.  I buy it at Publix or Fresh Market.  If I'm making the basil version, I typically use Gourmet Garden's stir-in paste.  If my basil plants are kicking butt, I'll use fresh basil, but the basil paste works very well with this recipe.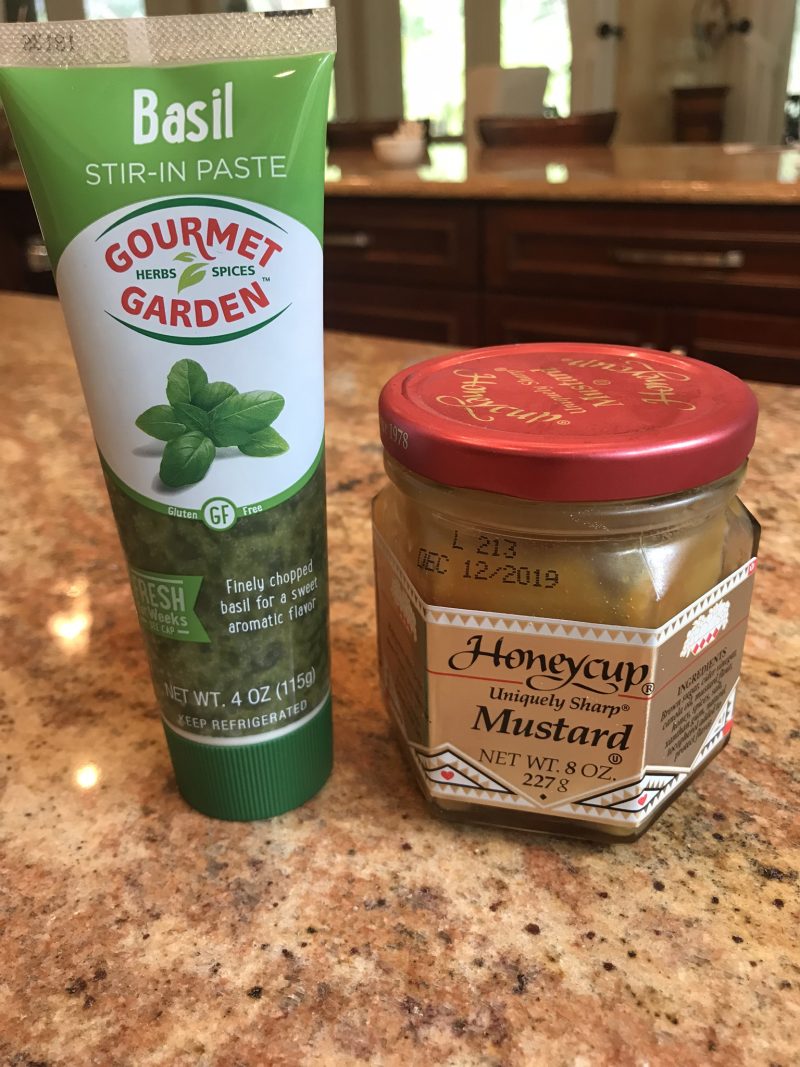 The ingredients you need include olive oil, red wine vinegar, kosher salt, sugar, pepper and either honey mustard (which I used for this demonstration) or basil paste.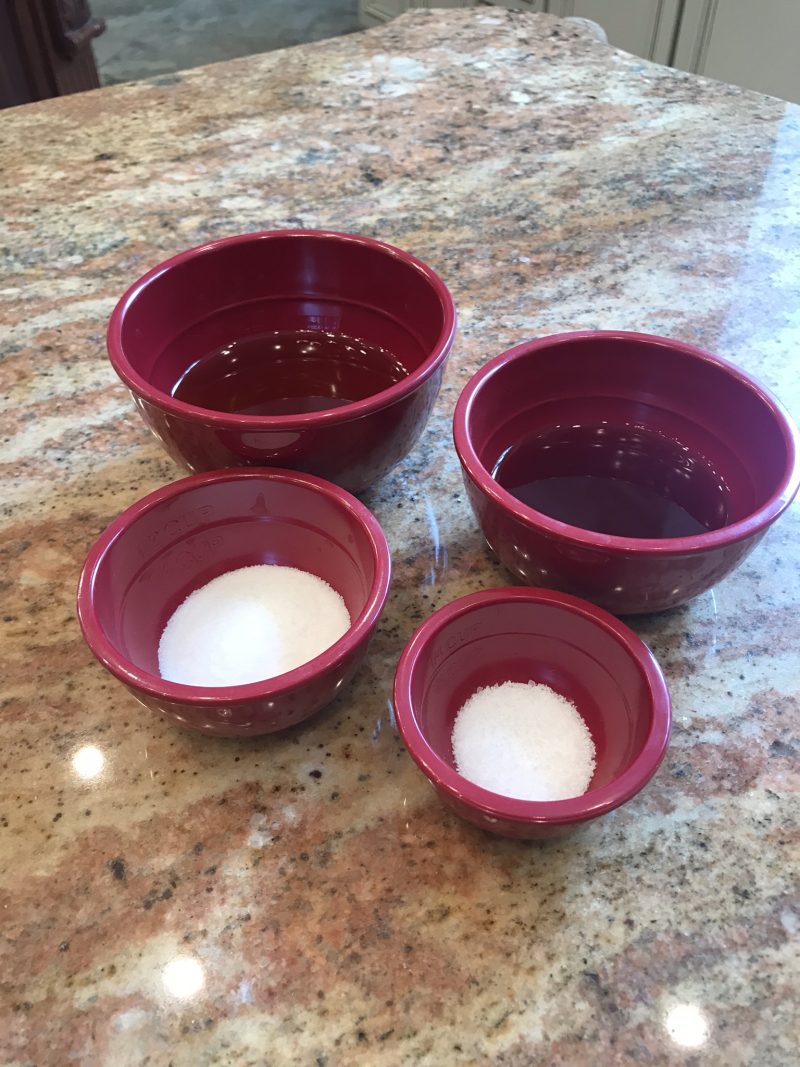 You simply whisk together all ingredients.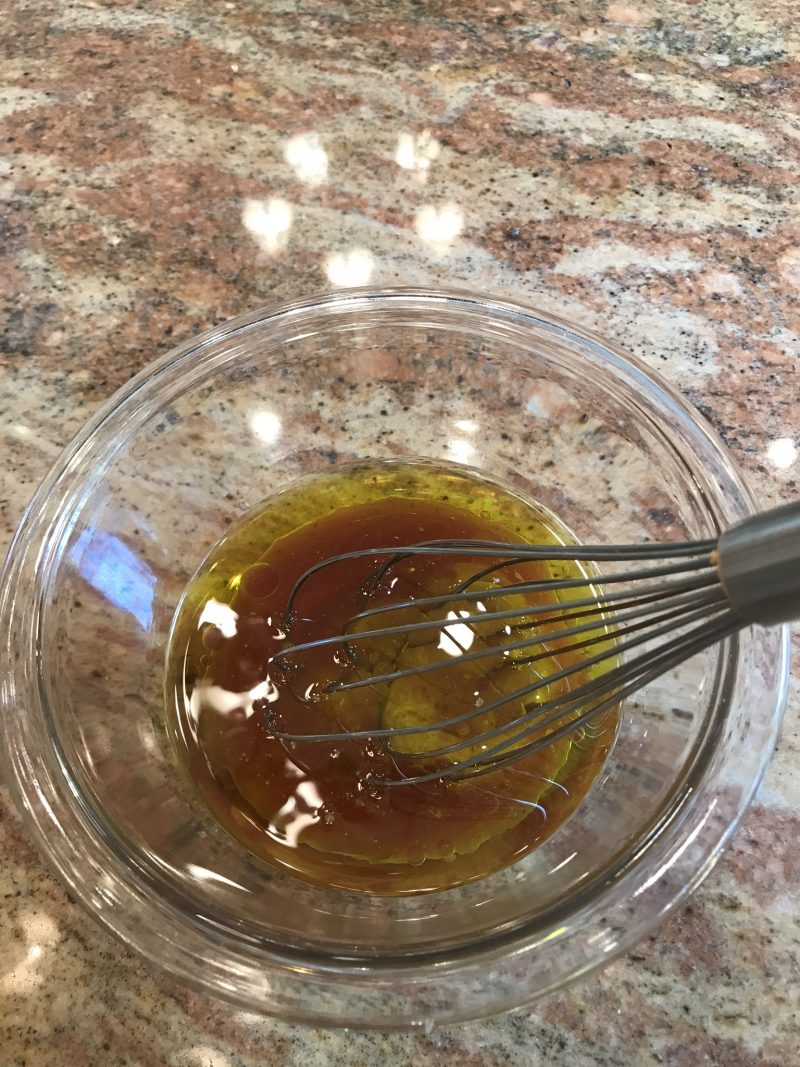 It should look something like this after you've whisked together the ingredients: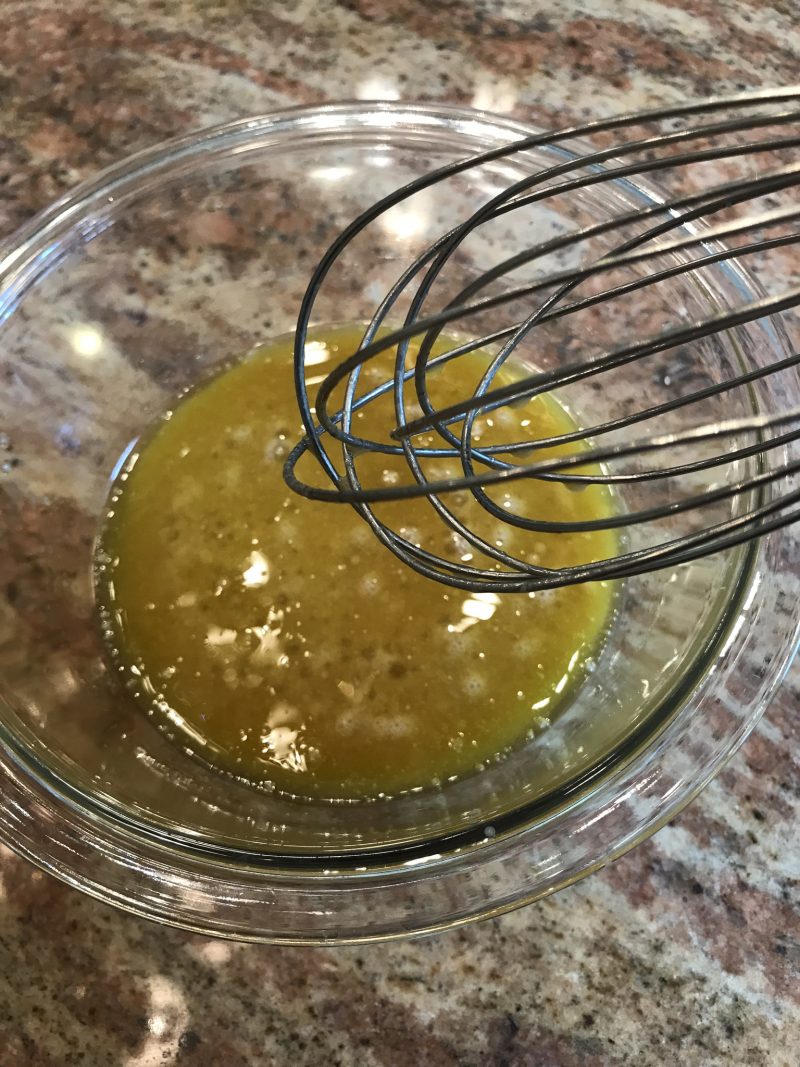 Toss with greens or serve on the side.  For the full recipe, click on the link below for a printable version.
I hope you enjoy this recipe!
Basic Vinaigrette Dressing with Two Variations
Ingredients
1/3 cup olive oil
1/4 cup red wine vinegar
4 tsp sugar
1 tsp kosher salt
1 heaping tablespoon honey mustard OR basil paste
pepper to taste
Instructions
Combine all ingredients using whisk.
Adjust seasonings to taste.
https://thetwodandelions.com/an-everyday-vinaigrette/