At one point we thought my son was destined to eat nothing but chicken nuggets and ramen noodles.  Thank goodness he has expanded his culinary agenda, and I'd say this zucchini is at the top of his green vegetable list.  We love this so much and it's quick and easy so we have it about once a week.
Prep your zucchini
Wash your zucchini and cut the ends off.  Cut each zucchini in half.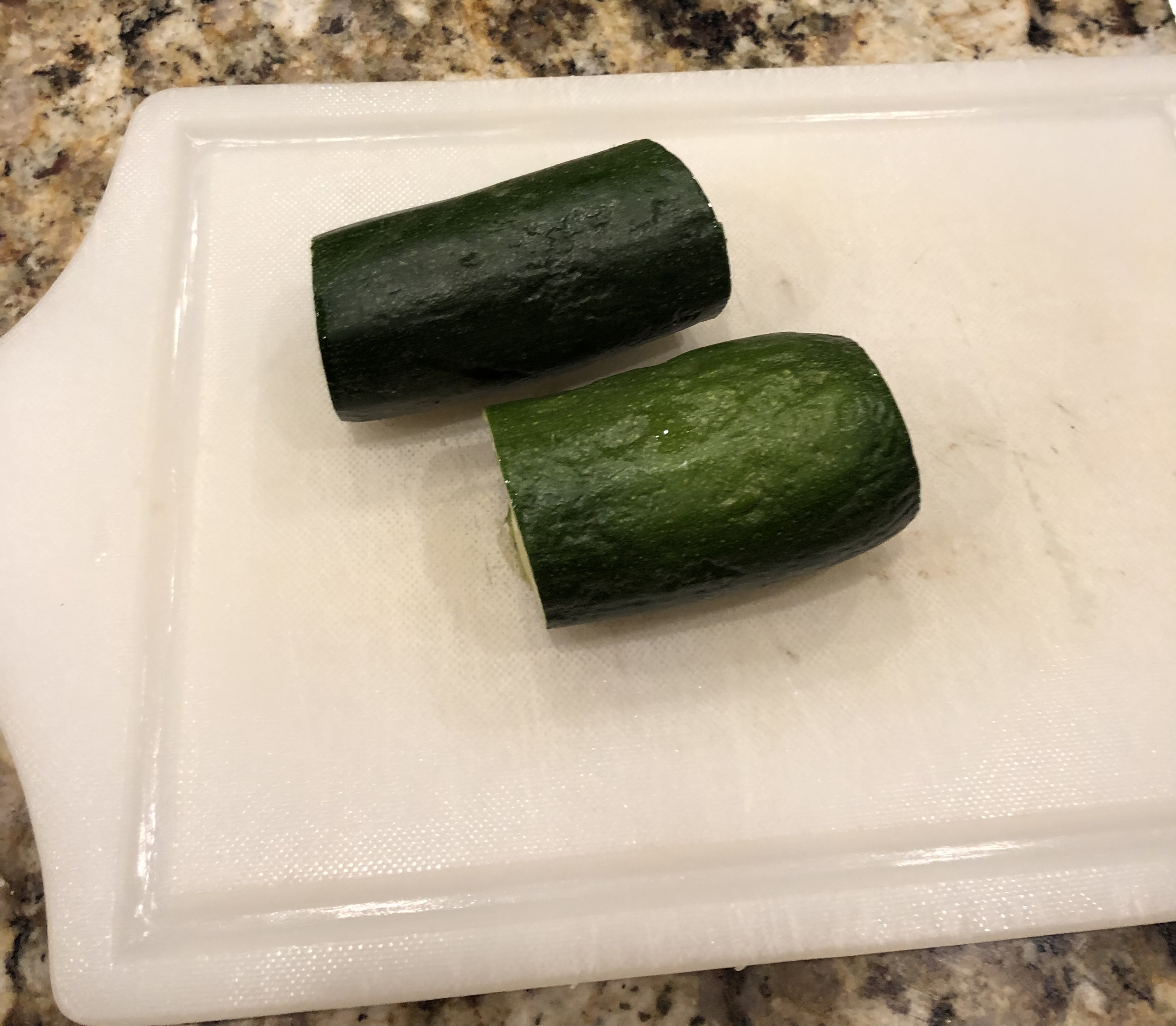 Then cut the half in half again, length-wise.  Cut each quarter into thirds or fourths, depending on how big your zucchini was.  I like for my slices to be about the size of my finger.
Drizzle your zucchini slice with olive oil, and sprinkle with McCormick Montreal Steak Seasoning.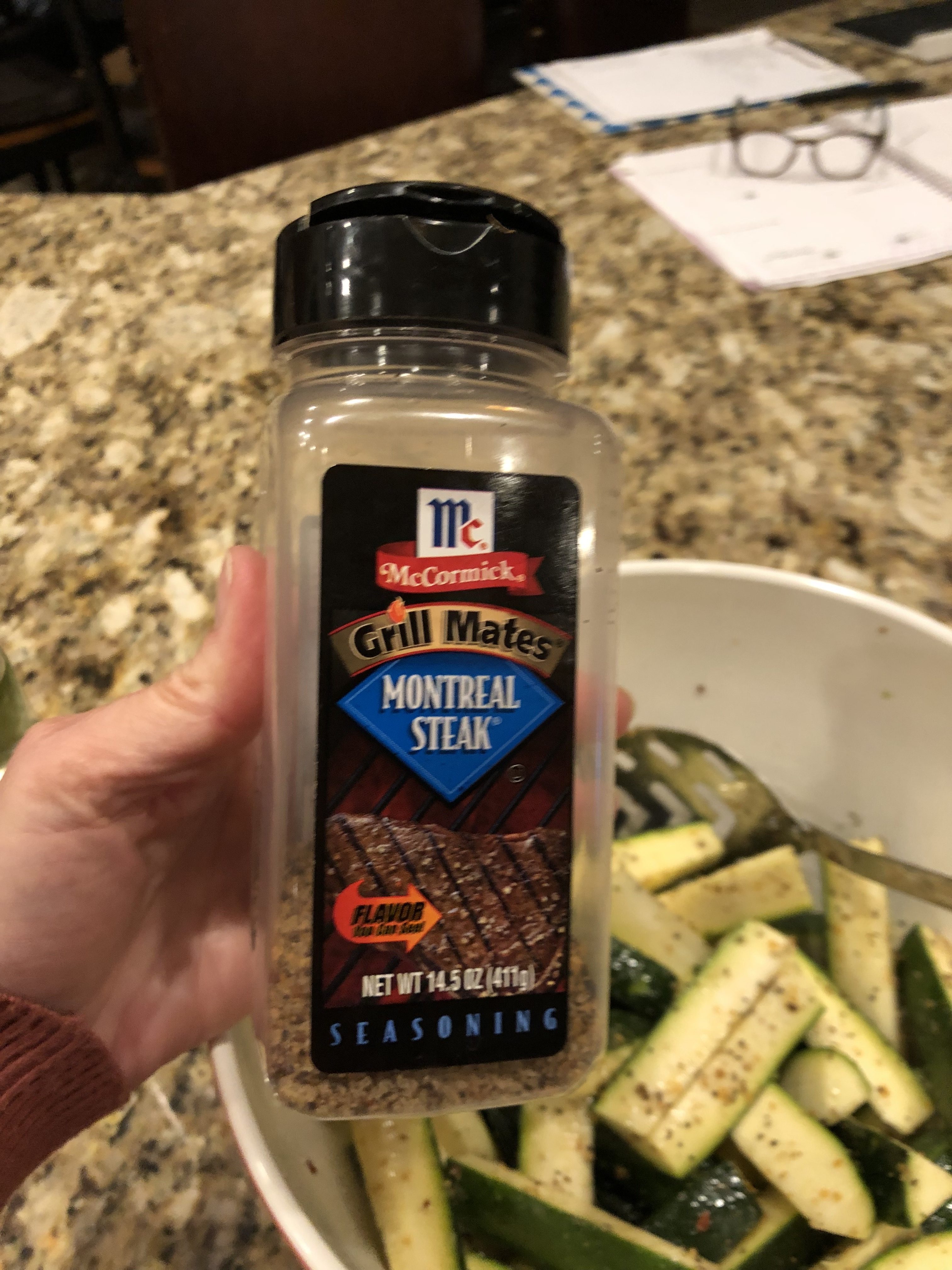 Yes, I know this isn't steak.  But this seasoning is crazy-good, and very versatile.  My friend Marsha sprinkles it on salmon, and it's terrific.  How much should you sprinkle?  "To taste."  Be generous.  It should look about like it does in the picture, above.
Roast your zucchini
Spread your zucchini on a jelly roll pan.  This is important — the pieces should not be touching.  You need the air to circulate for them to cook properly.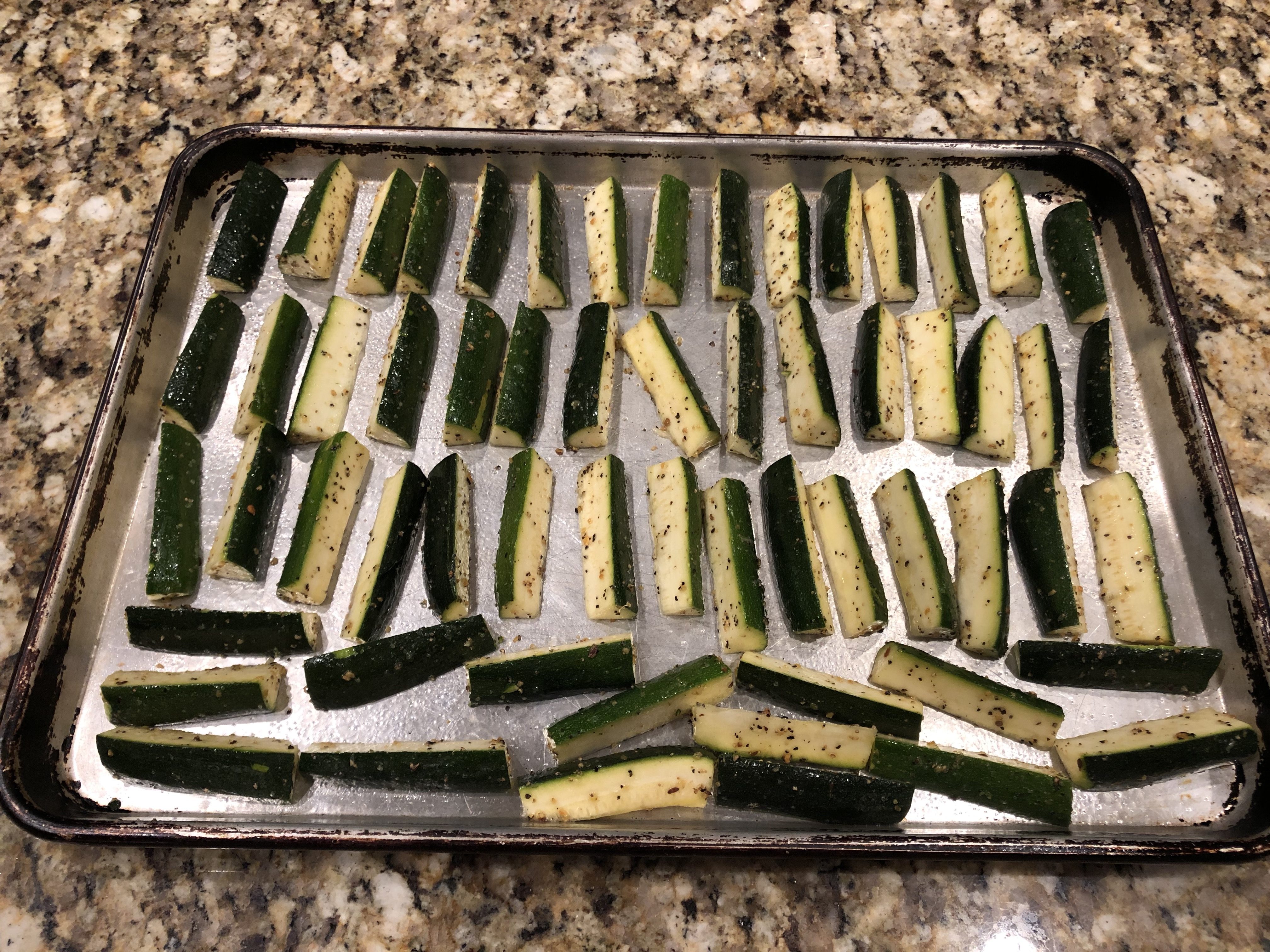 Roast for about 20 minutes, flipping once.  Here it is after 10 minutes, after the flip: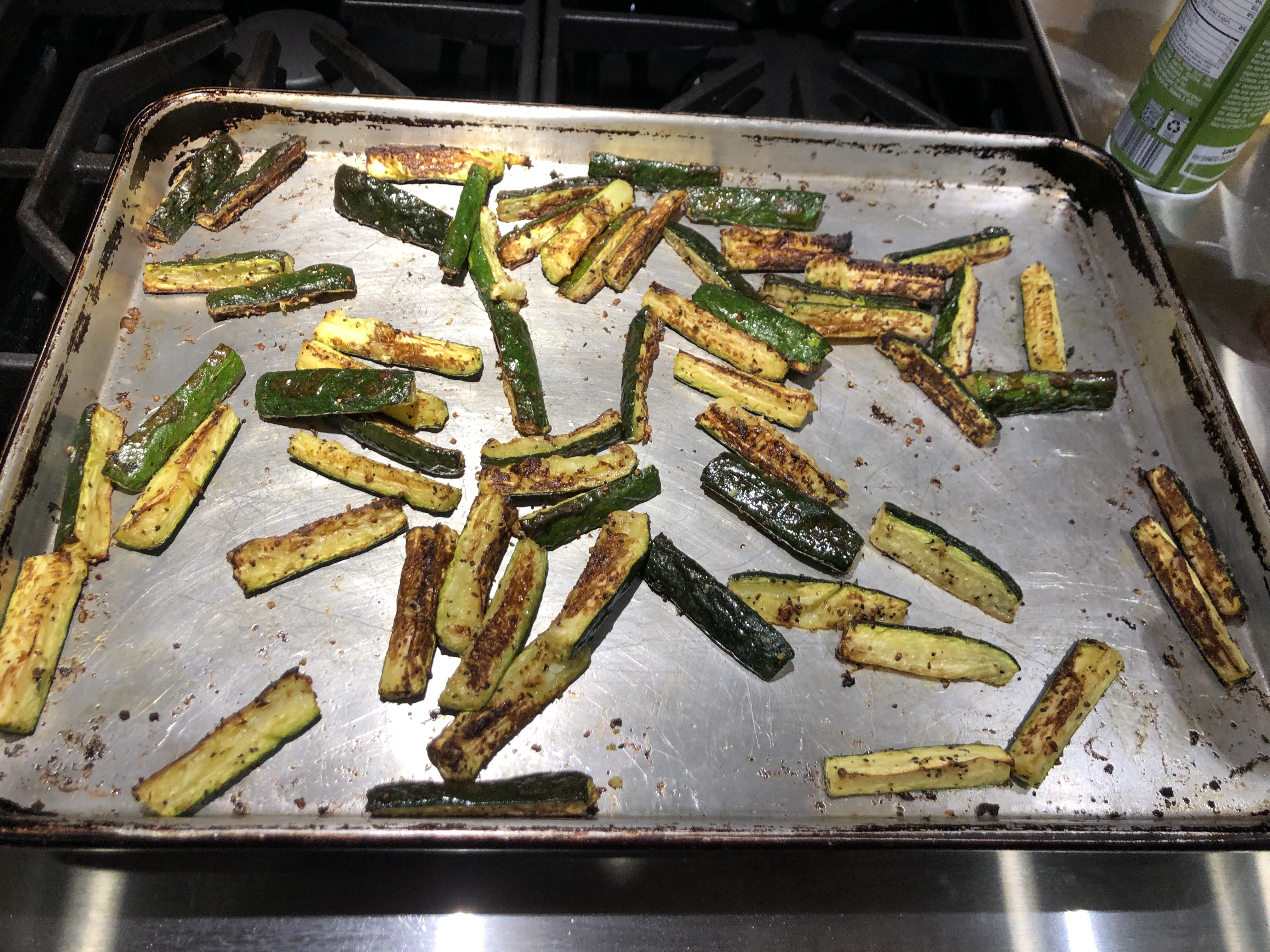 Serve and eat immediately.  Highly recommend with roasted fish and tomatoes, for a totally healthy and very skinny meal!
Even My Kids Love This Roasted Zucchini
Ingredients
Fresh zucchini. About 1 1/2 medium zucchinis per person.
Olive oil
McCormick's Montreal Steak Seasoning
Instructions
Preheat oven to 450 degrees. Wash zucchinis and cut off ends. Cut in half, and then in half length wise. Cut the quarters into wedges, at the width of your index finger.
Drizzle with olive oil.
Season generously with McCormick's Montreal Steak seasoning, and toss.
Spread on a jelly roll pan, so pieces are not touching.
Roast for 20 minutes, flipping after 10 minutes.
https://thetwodandelions.com/even-my-kids-love-this-roasted-zucchini/
For another take on zucchini please see Low Carb Blackened Salmon with Blistered Tomatoes and Zucchini Noodles.