Coca Cola Cake is a delicious southern tradition that quickly spread across the country.  While unclear to researchers if it was truly created in some creative person's home, or instead a clever marketing play by The Coca Cola Company, it has stood the test of time and is made today in many restaurants and homes.  This cake is definitely for chocolate lovers, so if you and/or your loved ones fall into this category, you'll want to give this one a try!  The full recipe is available in the link at the bottom of this post.
Coca Cola: It's Really in the Batter & Frosting
There really is Coca Cola in both the batter and the frosting.  It's rich in flavor and the cake itself seems light.  In addition, it's easy to make.  You begin by mixing Coca Cola with buttermilk and setting it aside.  The combination does not look appetizing!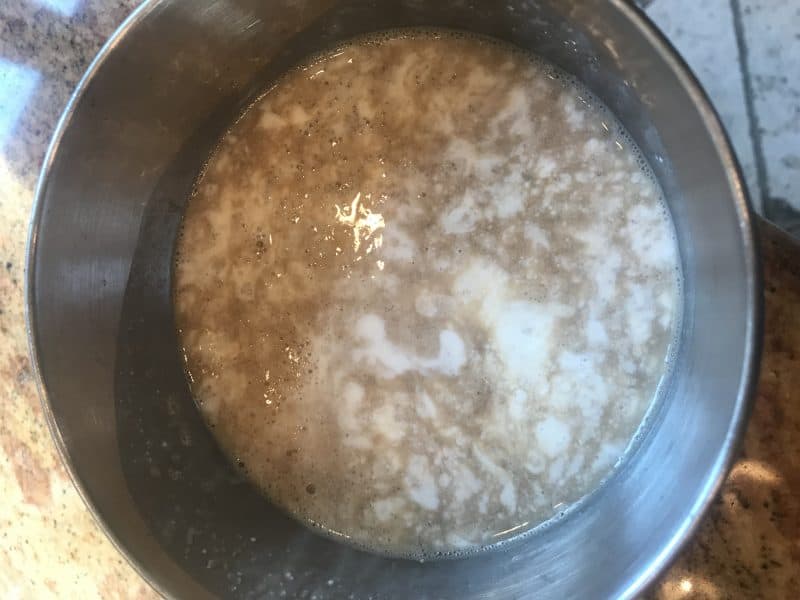 Next, you beat the butter on low and add the sugar, followed by the slightly beaten eggs and vanilla.
Meanwhile, In Another Bowl
Set aside the batter and mix the flour. cocoa and baking soda together. Add the flour mixture alternately with the cola mixture, in small amounts to the butter mixture.  Begin and end with the flour.  Beat at low until just blended.  Finally, fold the marshmallows into the batter and pour into a greased, floured 13 x 9 pan.  Bake at 350 degrees for 30-35 minutes.
Frosting Time
As soon as the cake comes out of the oven, make the frosting. It's super easy.  All you do is melt the butter in a saucepan with the Coca Cola and cocoa.  Once it begins to bubble, remove from heat and stir in powdered sugar and vanilla.  Pour over cake while cake is still warm. Garnish with toasted nuts if you'd like.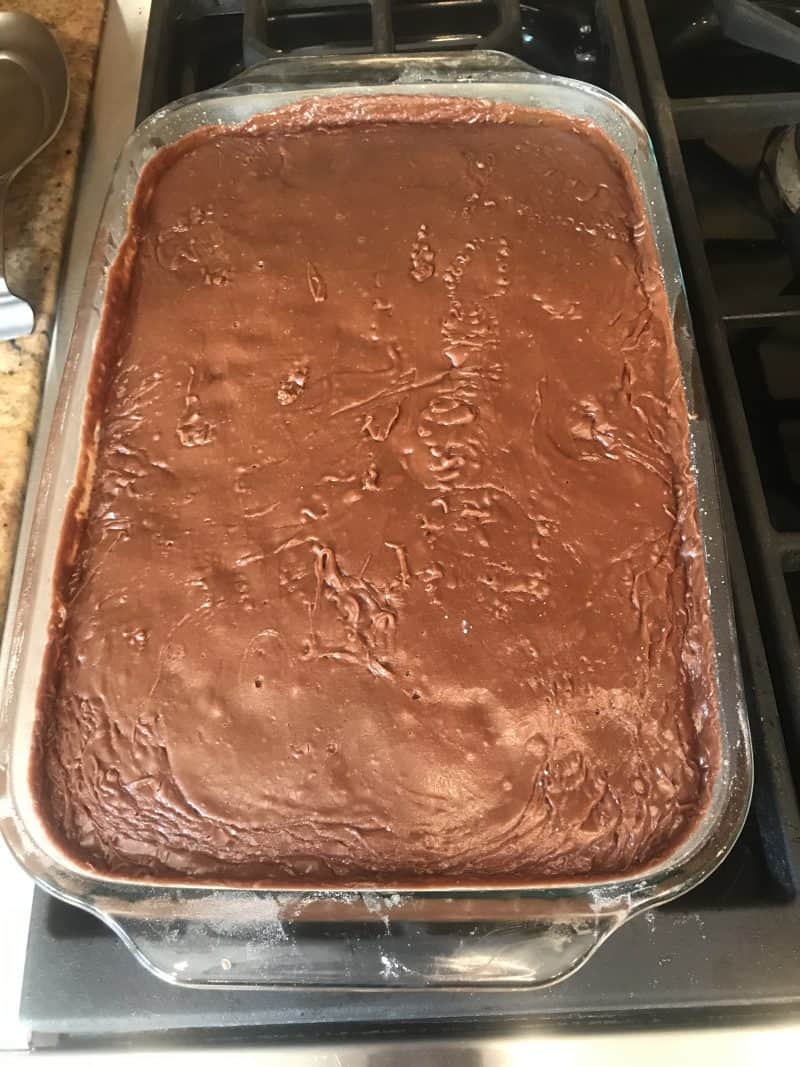 He Has a Great Personality
This cake may not be the most beautiful I've seen, but it tastes delicious.  I think I overbaked mine a tad and I'm going to say the marshmallows threw me off.  Because they were still bubbling a little in the middle of the cake, I thought it needed more time and baked it an extra five minutes.  Next time I'll pull it out at 35 minutes.  Finished product isn't beautiful, but it packs a punch for us chocolate lovers!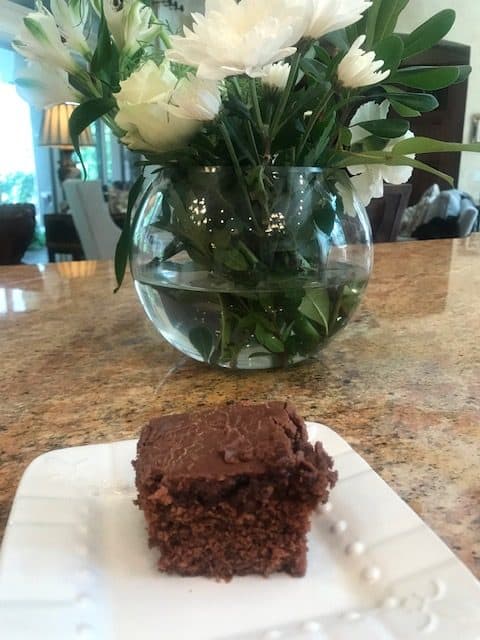 For other recipes, please click on the following: