A "World's Greatest Grandpa" coffee cup.  A gift certificate for "hugs."  A framed photo of your family on vacation — grandparents not included.  These are the things you may have given your aging parents in the past.  No gift-shaming here; I'm guilty of all those gifts.  But what can we find this year that's going to make them smile, keep them entertained, and make life more comfortable?
This post may contain affiliate links, which means we may make a small commission if you purchase something through the link.  You don't pay a cent more than you would otherwise.
Playing Cards
Not just any playing cards — I'm talking playing cards with BIG NUMBERS.  Whether your game is bridge, canasta, euchre, or poker, cards are a lot more fun when you can actually see the numbers.  These Bicycle Jumbo Playing Cards  are just the ticket.  Or if you're looking for a little more flare, Caspari makes a beautiful line of large-type playing cards.
In addition to their attractive large-print playing cards, Caspari also has some  bridge gift sets with jumbo type , which include score pads.
Birdfeeders

My parents both love to sit on the patio and watch the birds.  In the winter, they can see the feeder from their kitchen window.  A good squirrel-proof bird feeder will conserve your birdseed, while this hummingbird feeder will attract cute little hummingbirds:
A Cozy Throw-Blanket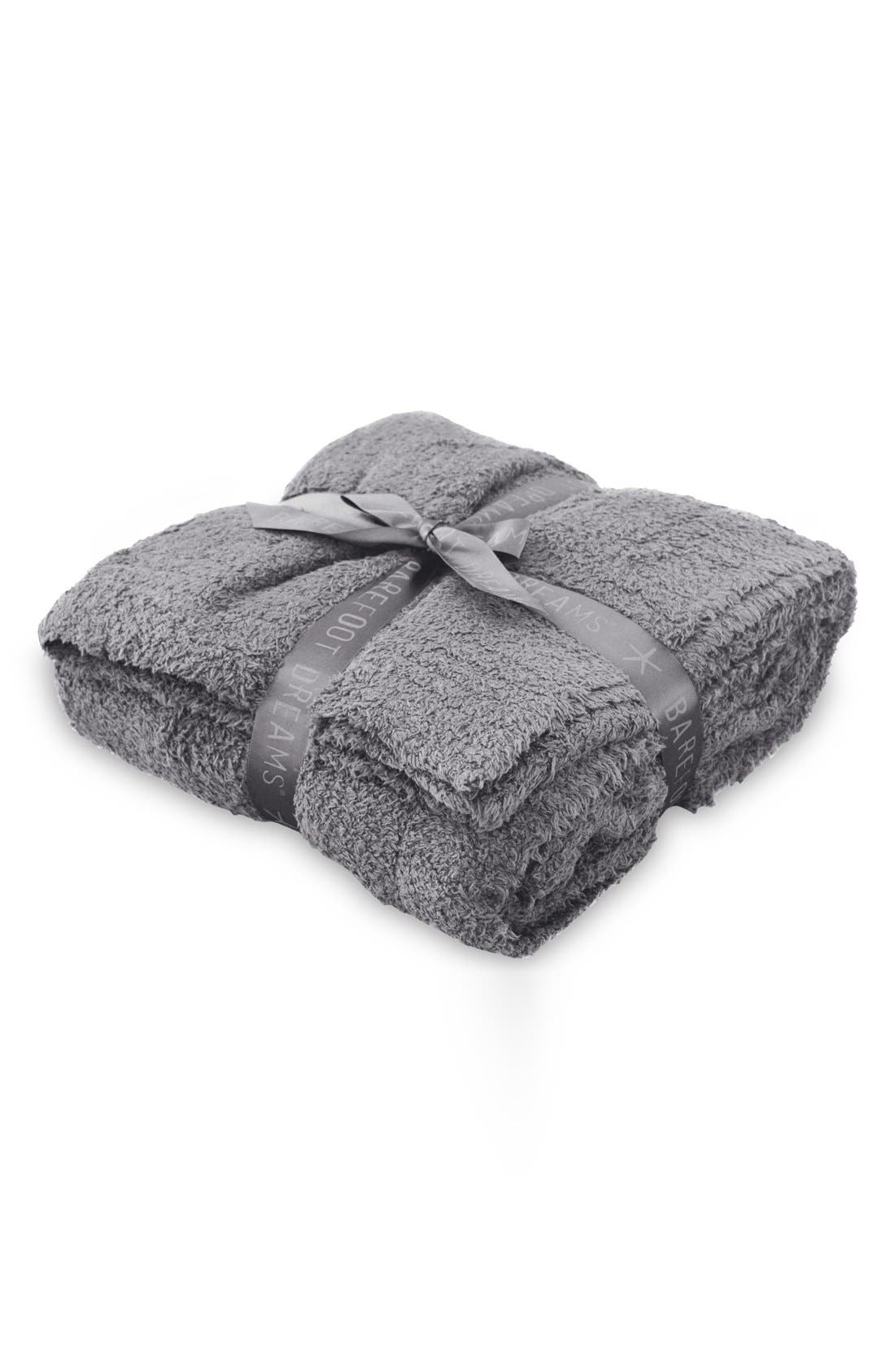 It doesn't seem to matter whether you're 4, 54 or 94, everyone likes to snuggle up on the couch in a soft blanket.  Last year I gave these Barefoot Dream Throw Blankets to everyone in the family, from college students to my 89-year-old father.  They are soft and warm and are our very favorite throws.  You can occasionally find them at Nordstrom Rack as well, and save a little money!
????? of the Month
Fruit of the Month, Bacon of the Month, Cheese of the Month, Dessert of the Month. . .  When you may not have the energy or mobility for hunting down your favorite indulgence anymore, how lovely to have your guilty pleasure delivered each month.  Now if I could only find "Pie of the Month" for my father. . .
iPad or Tablet
Admittedly, technology can be challenging for the older folks.  I got my mom an iPad  a few years ago.  She loves catching up with family and friends on facebook.  She hasn't really conquered email or texting like we hoped she would, but she does like facebook!
Kindle
I'll admit that my parents have no interest in a Kindle or e-reader, and I can't understand why.  I LOVE my Kindle Paperwhite.
Especially as my eyes have gotten worse and I can't see the small print, I love the ease of being able to read a bigger font.  This just seems like a genius idea for someone who loves to read.
I also find for travel, it is terrific to have multiple books saved and ready for airplane reading, without having to lug extra weight in my carry-on.  For ideas about some great books to load on that new Kindle, please see Books: French Fries and Vegetables and Classic Books I'm Glad I Read.
And speaking of our eyes getting worse, how about:
Cheater Glasses
Please see  The Better to See you With, My Dear! for Kalisa's post about reading glasses.  Not just for those of retirement age!  And speaking of cheater glasses. . .
Magnifying Glass

My mother-in-law got this for me, and I love it!  The other day I needed to replace my favorite lipstick, and there was no way I could have seen the name on the bottom of the tube without my magnifying glass.  This year I'm returning the favor, with these  lighted magnifying glasses .
Roku/Netflix/Amazon Prime

I'm stealing this idea from my sister-in-law Cathy, who got this for her parents a few years ago.  You might need to help them set up the Roku (and of course they'll need wi-fi), but think of all the great programs they'll enjoy, anytime they want to watch them.  My in-laws loved watching "The Crown" — and so did I!
A Box of Chocolates
My father has a sweet tooth.  We get him a box of Godiva chocolates every Christmas, and it is always a huge hit.  I've noticed my mom sneaks a few of these as well.  Maybe I better buy two this year.
A Sporty Jacket or Wrap
My Mom plays bridge and mahjong with the girls.   And she likes to go out to dinner.  And to see a play.  In other words, she loves to get dressed up and look snazzy.  It's hard for me to buy her clothes, but I've found I can usually find a jacket, cardigan, or wrap that will work.  She loves a little sparkle or a dash of color, and I'm happy to indulge her.
She would look great in this fringed and sequined jacket from Ann Taylor.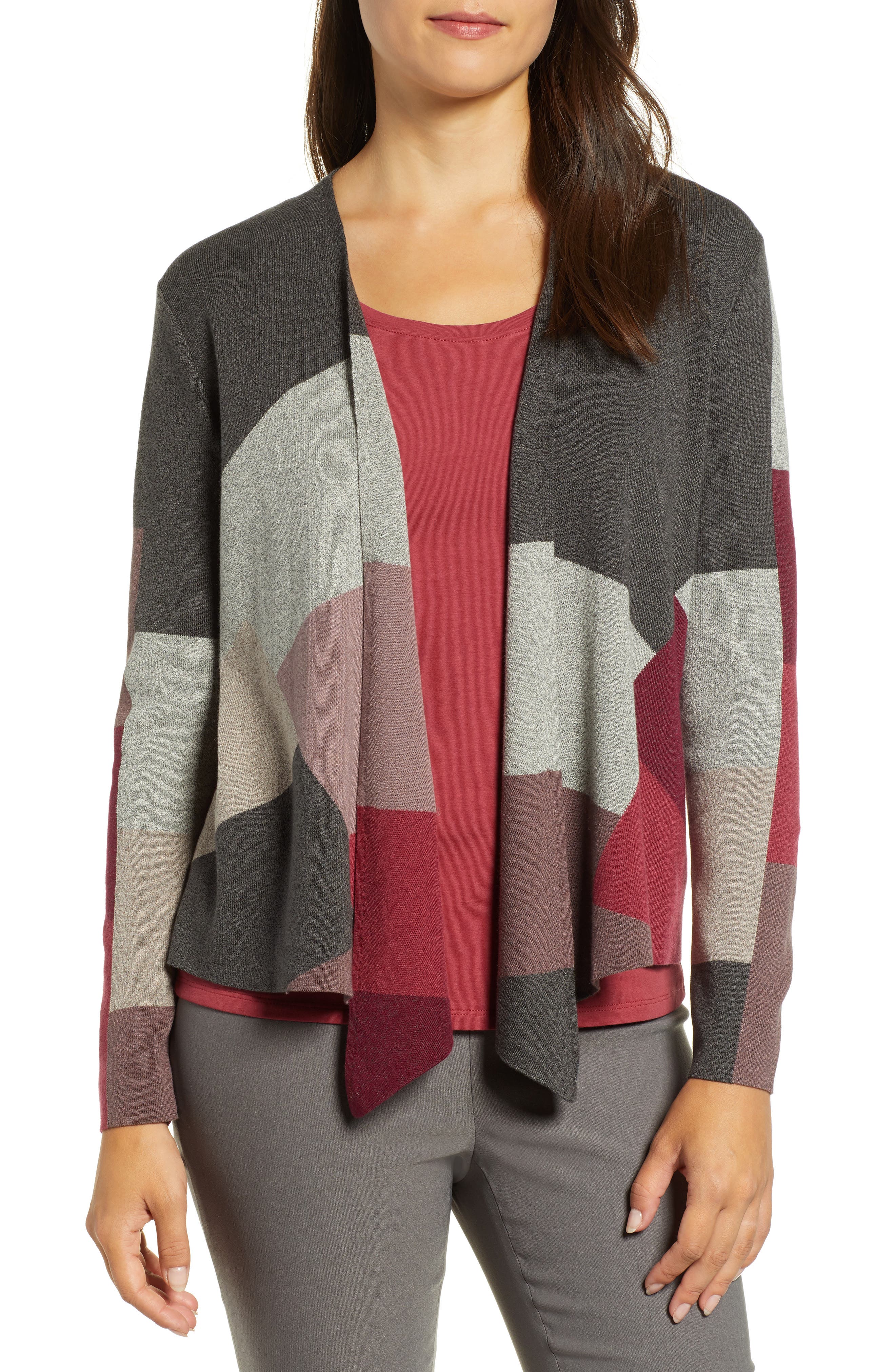 She would also wow the bridge club, and be comfy and cozy, in this color block cardigan by Nic & Zoe.
Just because someone might be in his or her "Golden Years," doesn't mean they don't like to look sharp and pulled together.  And when they're looking snazzy, they might like to go to out. . .
Gift cards for restaurants and movie theaters
A night out does everyone some good.  Make it extra easy with movie tickets and gift certificates for their favorite restaurants.
Towel Warmer
Wouldn't everyone love to wrap up in a warm towel after a shower?  Kalisa got me a towel warmer recently, and I use it almost every night.
This Brookstone towel warmer  can hold two towels, a robe, or a blanket.  I throw in my Barefoot Dreams Throw Blanket, discussed above, curl up on the couch, and I'm ready for a night of watching Christmas movies.   "Elf," anyone?
Or maybe your loved one would like to wrap themselves in a warm robe. . .
A Comfy Robe
At 89, my mom still volunteers at the hospital once a week.  After a day spent delivering newspapers and flowers, wouldn't it be nice to wrap up in this beautiful robe, especially when it is warm and toasty out of the towel warmer?
The Golden Years are looking pretty good to me, if I get to play cards in a snappy outfit, go out to dinner, then come home and wrap up in a soft warm blanket and watch some Netflix!   Let's bless our older friends and family with some awesome gifts this year.  Maybe our own children will be watching, and we'll never see a "World's Best Grandma" mug in our Christmas stocking.
For more about Christmas gift ideas, please see How to Give Fewer Gifts and Find "A Little Bit More.", Thank You, Next. . . Showing Appreciation , Say Cheese! (for the Selfie-Indulged), and Sip Happens. . . wines to give as hostess gifts.