Suddenly Tired of your Decor?
I'm not a serial redecorator.  Don't get me wrong… I love seeing what's in, results of renovations and redecorating projects; I'm just a little intimidated with the idea of re-doing something, plus I tend to like something for a long, long time.  Well, I started to get pangs of dissatisfaction with our kitchen and family room, which is where we spend most of our time.  Maybe it was because our oldest left for college and I was feeling the need to do something that felt big; I just don't know.  But I got to the point when every time I walked into the kitchen and looked around, it seemed dark and heavy.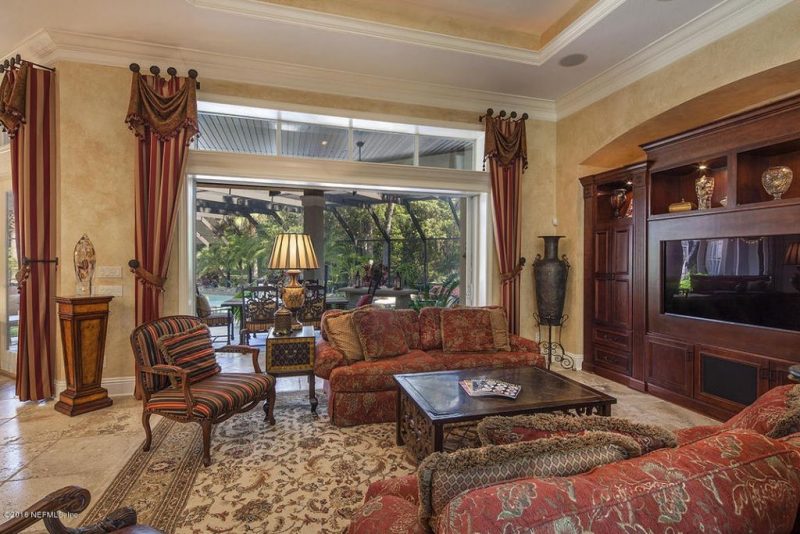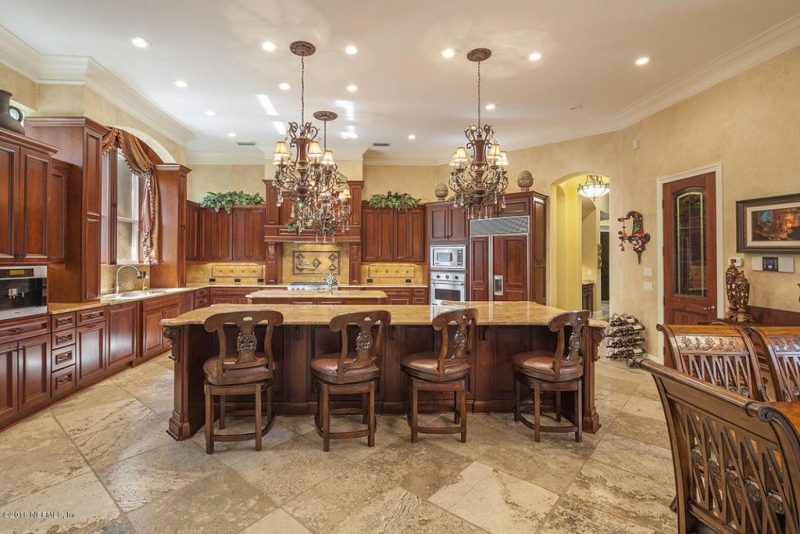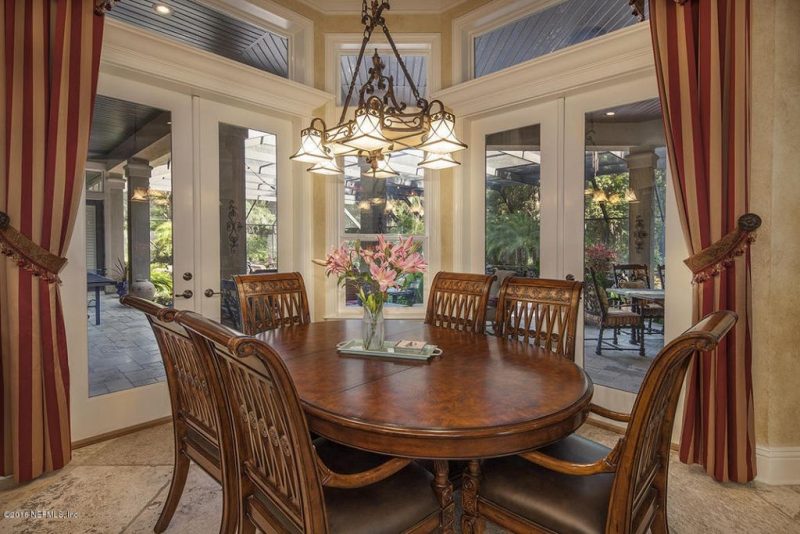 Step One: Operation Husband
Unlike many of my friends, my husband wants a pretty big say in decor, and he would be happy never changing anything, so I had to develop a marketing plan to move him in the direction of change.  I started with the sofas, because, while they were super comfortable, they were showing wear; they were old.  Once he agreed, I moved swiftly.
Step Two: More Extensive Changes Needed
My goal was to lighten the two rooms and while sofas were a good start, they weren't going to match anything else.  I really didn't want to use a decorator because I had a vision of what I wanted and I preferred to only have to worry about navigating my husband's opinion.  I found sofas, a chair, a kitchen table, banquette, chairs, bar stools and a rug.  My husband was a skeptic, but he agreed, after several conversations, that change may be in order.  So I ordered! All of the furniture was from Arhaus.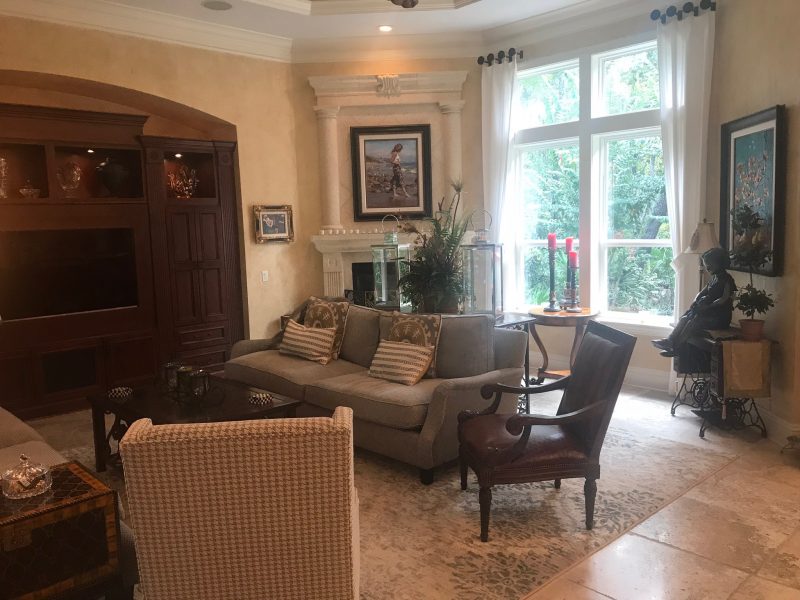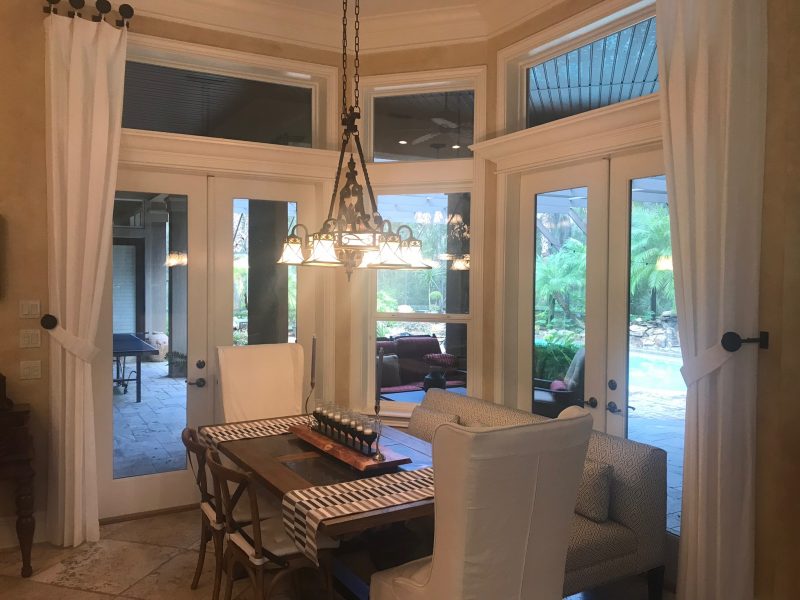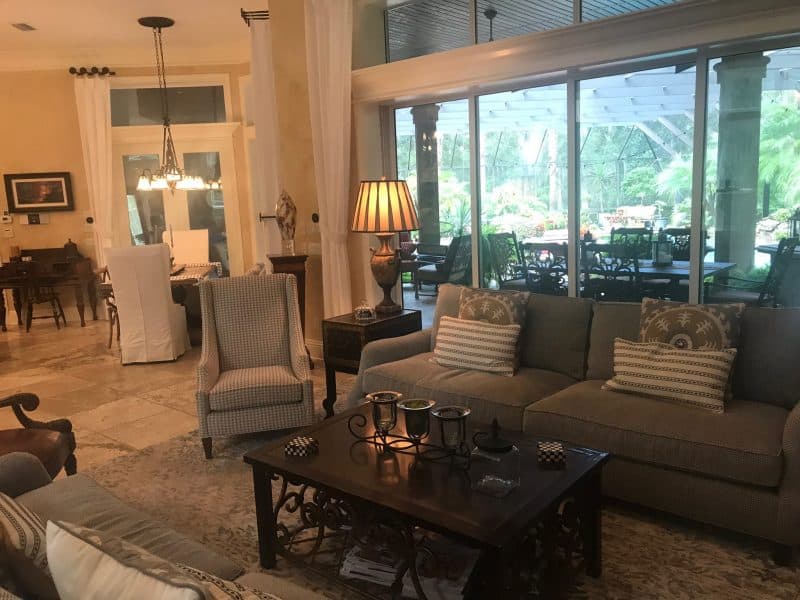 Step Three: Window Treatments
Once everything arrived and was in its place, I fully expected my husband's comment: "The drapes don't match anything anymore." I agreed.  I knew he would not be in favor of spending a zillion dollars on new window treatments, but the red and gold ones had served us well and I told him I believed we had plenty of years of success with them.  I already had someone lined up to make window treatments and we settled on a lightweight white in the same style as the existing drapes.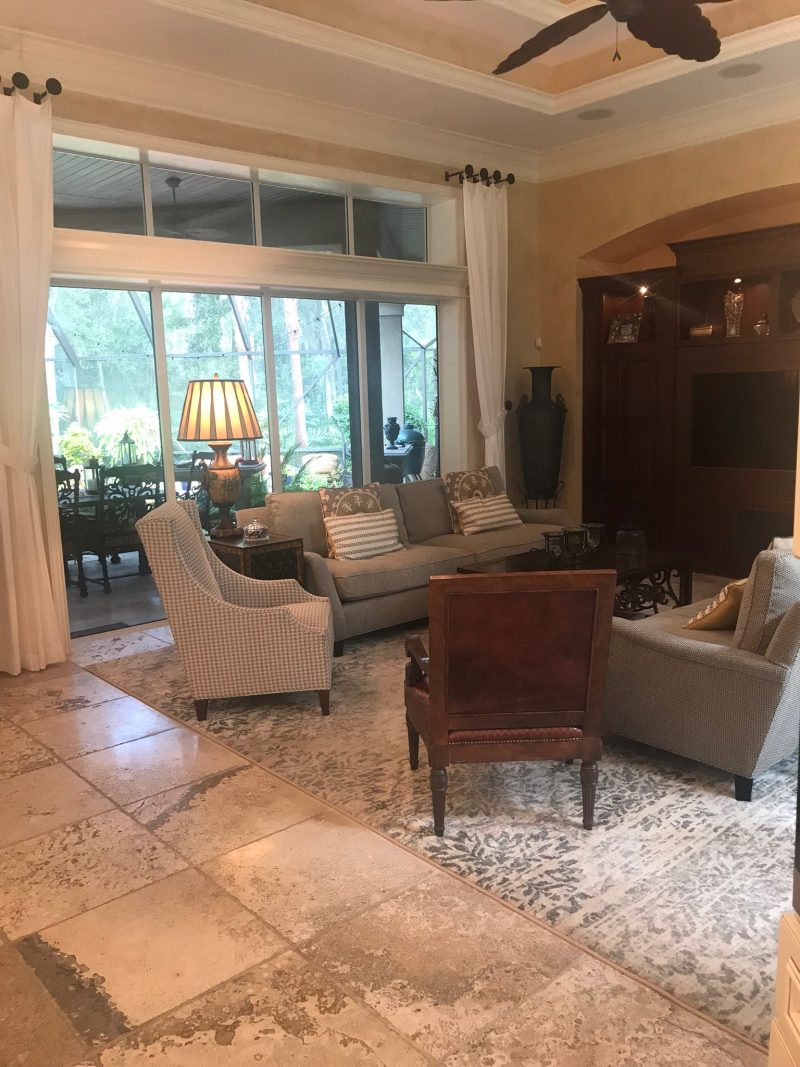 Step Four:  Kitchen Cabinets and Hardware
I wanted to replace the kitchen cabinet hardware when we moved into our house ten years ago.  We just never did it. Even after the new furniture and window treatments, I still hadn't achieved the lighter look I had envisioned.  I didn't want to do an entire kitchen renovation.  I love our granite, even though it isn't the hip color right now.  And I love the large travertine tile.  My friend Karen had her kitchen cabinets painted a few years ago and they looked fabulous.  So I took my husband to Karen's house to show him it could be done and would look like new cabinets.  He agreed it looked fabulous and thought it made sense to talk to a few people about painting ours.  We ended up deciding to paint the cabinets on the perimeter of the kitchen and leave the islands dark because we have other dark wood we didn't want to paint, including the entertainment center in the family room.  We thought leaving the islands dark would show some continuity with the rest of the house.  We opted for a more substantial hardware in a brushed silver to give it a more contemporary look. The painter took the cabinet and drawer fronts to his shop, then taped the rest of the cabinets for a day and painted for what turned out to be two days, a day longer than originally anticipated.  All in all, we were unable to use our kitchen for two full days, which was very manageable.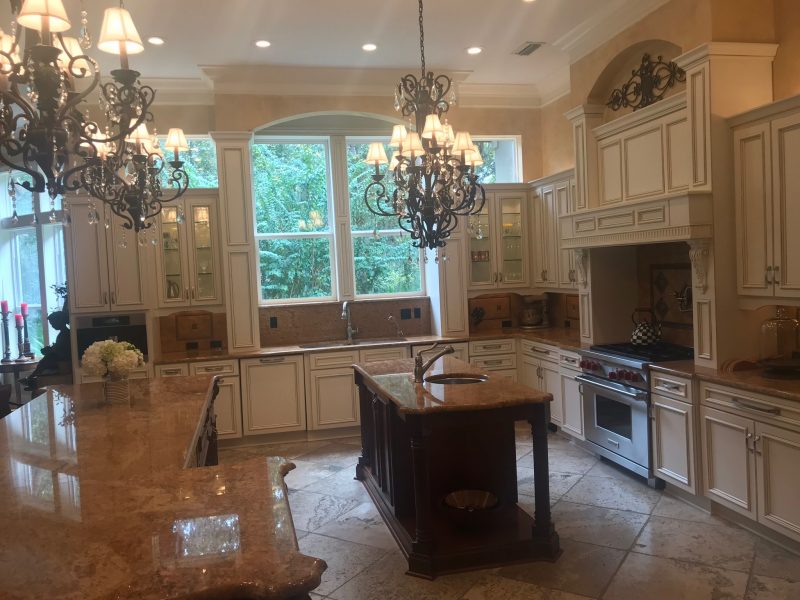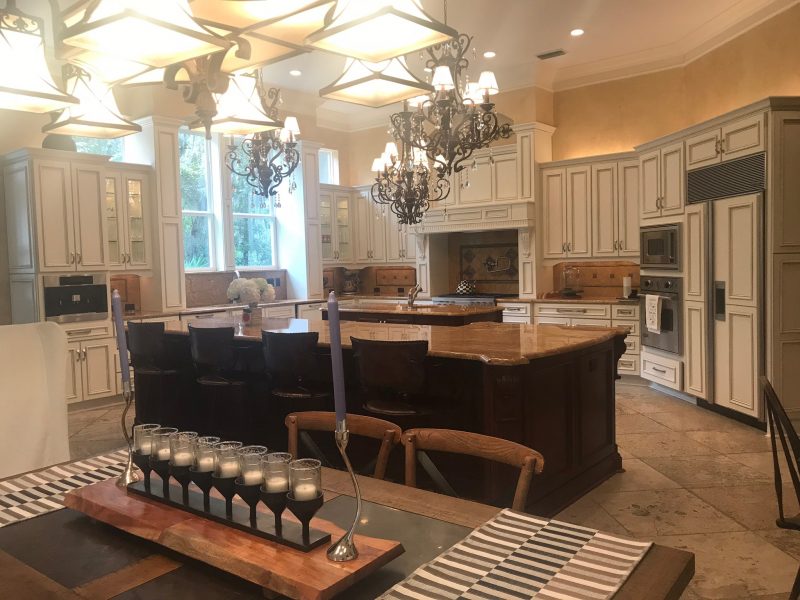 Counter Chairs:
Next Steps
Overall we are very pleased with the results and the effort didn't require serious renovations. I really haven't done much with accessories yet, and that's my next step.  I did get rid of the greenery and silk flowers; apparently big-time out of date. We also replaced the shades on the kitchen chandeliers, from red/gold to barely off white. Next… it's onto the next room… I'm now motivated to expand the redecorating effort!
Cheers!  -Kalisa