What comes to mind when you think of southern Oklahoma, especially that stretch of real estate on I-35 between Oklahoma City and Dallas?  I'll bet it's not performing and visual arts, tasty food, beautiful lakes, world-class golf, or maybe one of the coolest places ever to shop.  Here's a quick tour of the things you shouldn't miss:
Hamburger Inn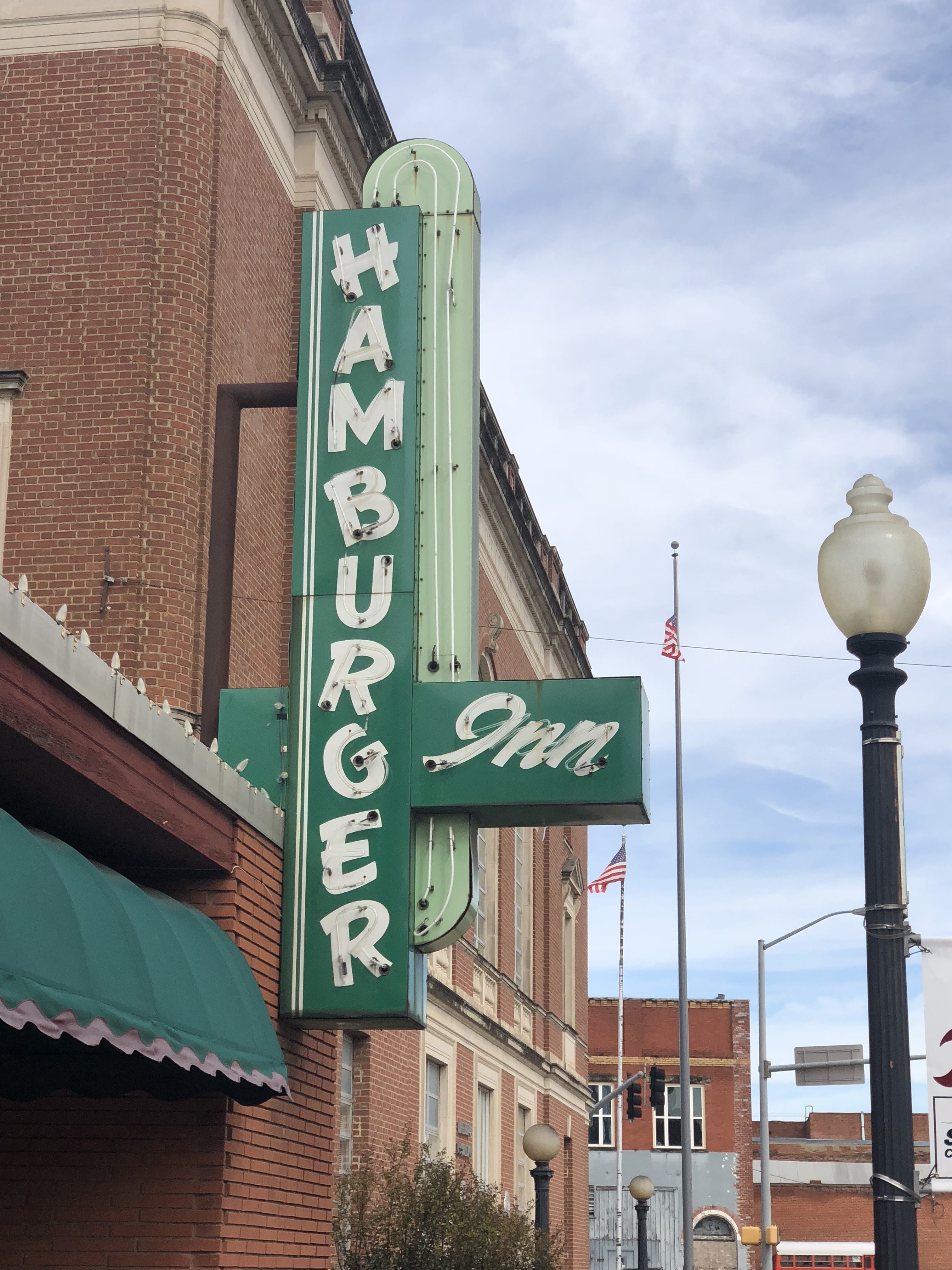 Nothing seems to have changed  here since 1938, except the prices and a younger and prettier wait staff.  With only 13 seats at the counter (although they have recently squeezed in a few tiny booths near the window), squeeze in next to a friendly stranger and enjoy a fried onion burger and some buttermilk pie.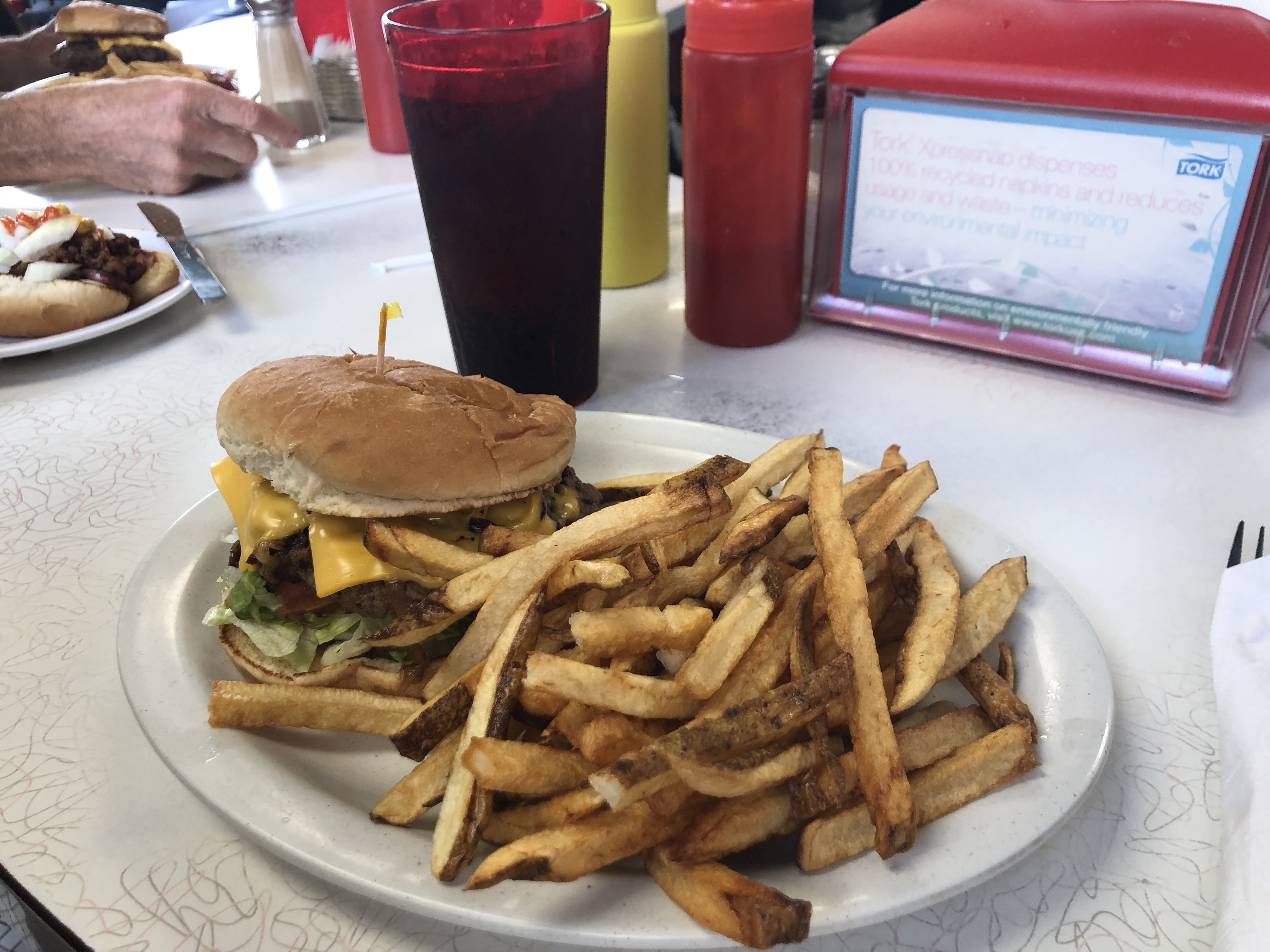 Lake Murray
Lake Murray State is a beautiful lake offering opportunities for swimming, boating, camping, hiking and beautiful sunsets.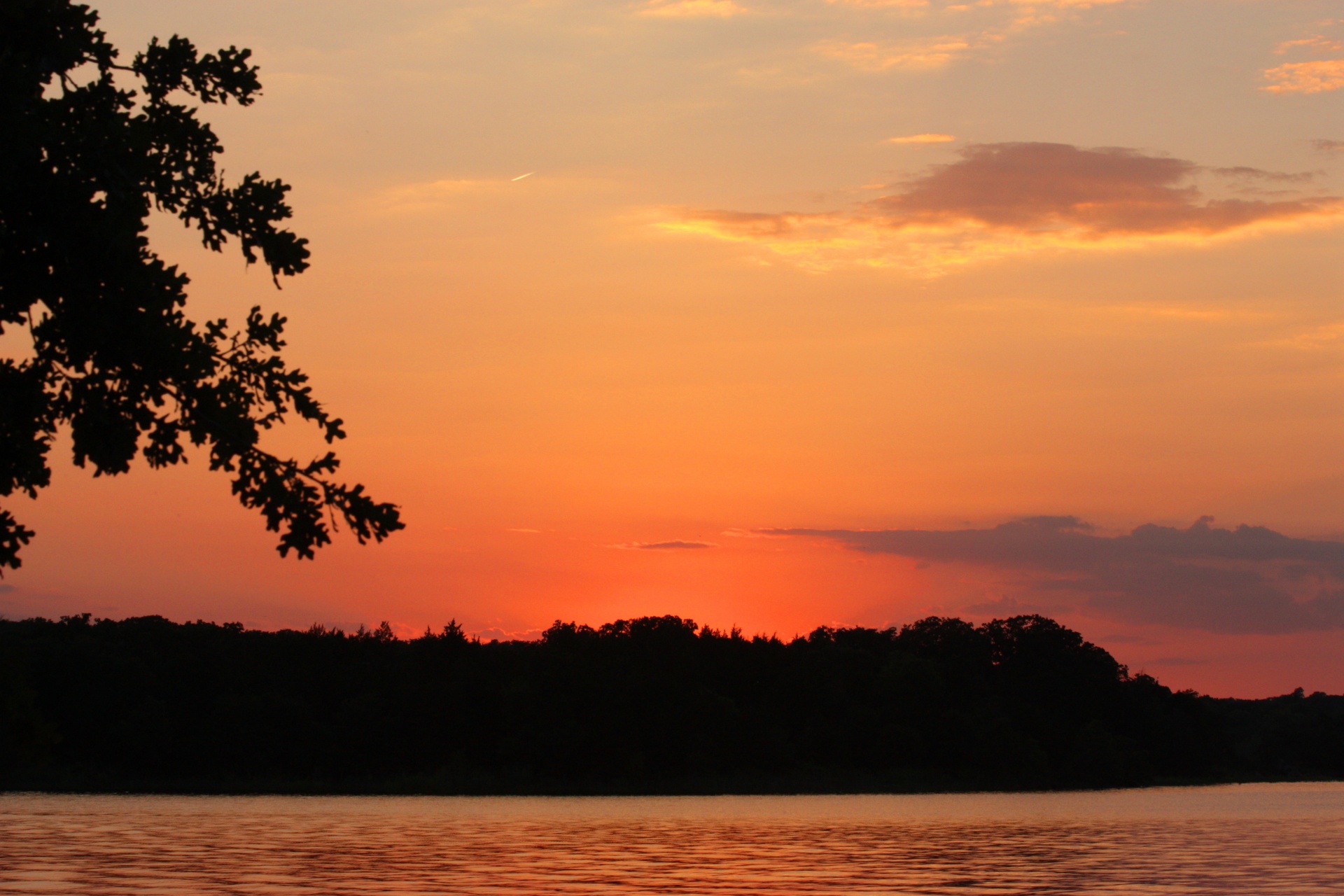 My favorite things at Lake Murray:  views from Tucker's Tower, hiking around Buzzard's Roost (when it's not so hot your head will explode), renting a pontoon at Lake Murray Marina for a day of swimming and floating, and a cold beer while fishing under a full moon with my brother.  Even if you can't do it with my brother, I still highly recommend it.
Fried Pies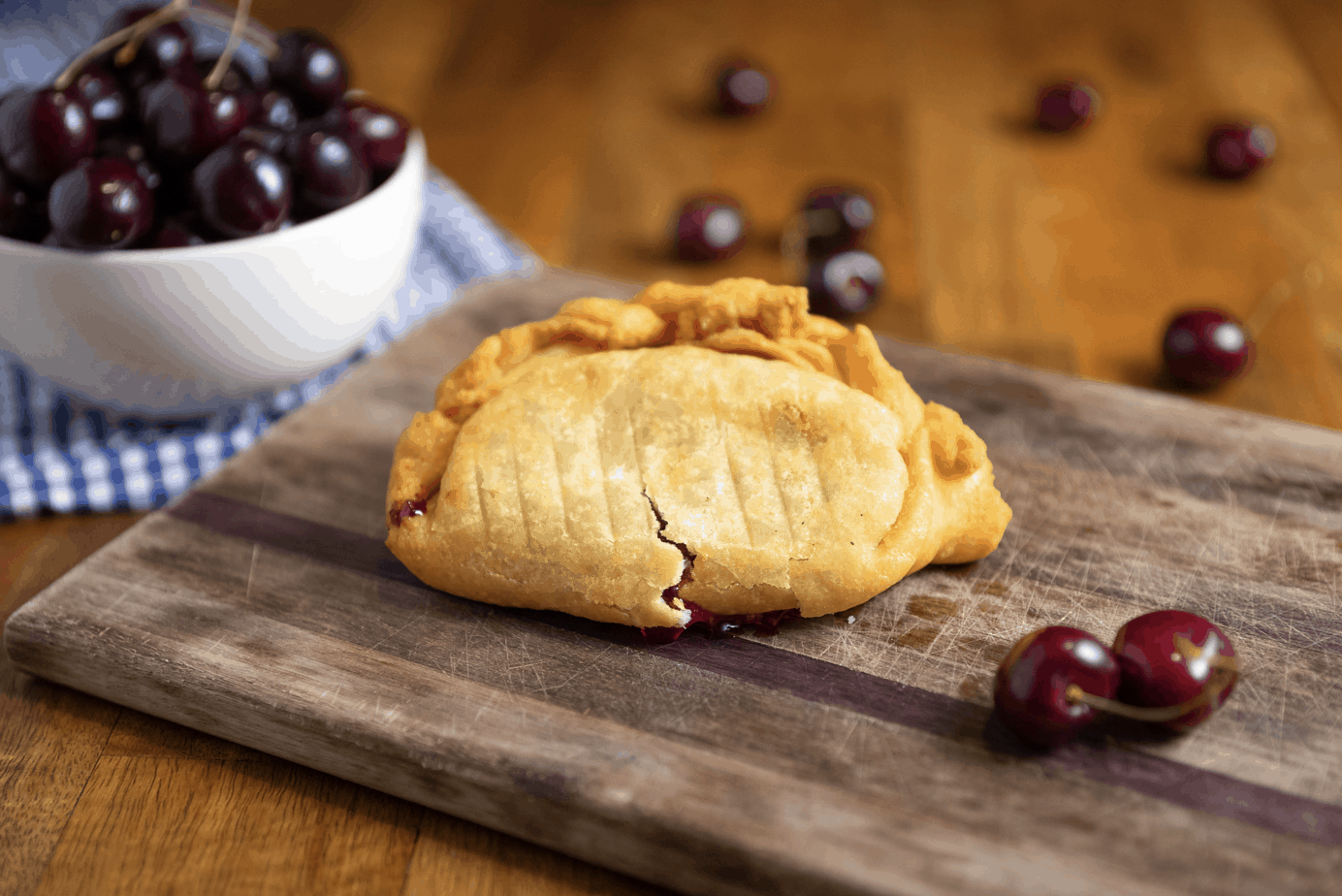 Do you know what a fried pie is?  It's a little bit of heaven, that's what it is.  You take fruit pie filling (I prefer tart, like apricot or cherry, but lots of folks love apple) and wrap it with homemade pastry dough, and DEEP FRY IT.  As this is clearly the most brilliant dessert ever invented, why hasn't the rest of the country caught on?  I have yet to find a single fried pie in Ohio.  Unfortunately, my grandmother Hattie's recipe went to the grave with her, but I never miss a chance to pick up some fried pies at Arbuckle Mountain Fried Pies in Davis, Oklahoma.
Greater Southwest Historical Museum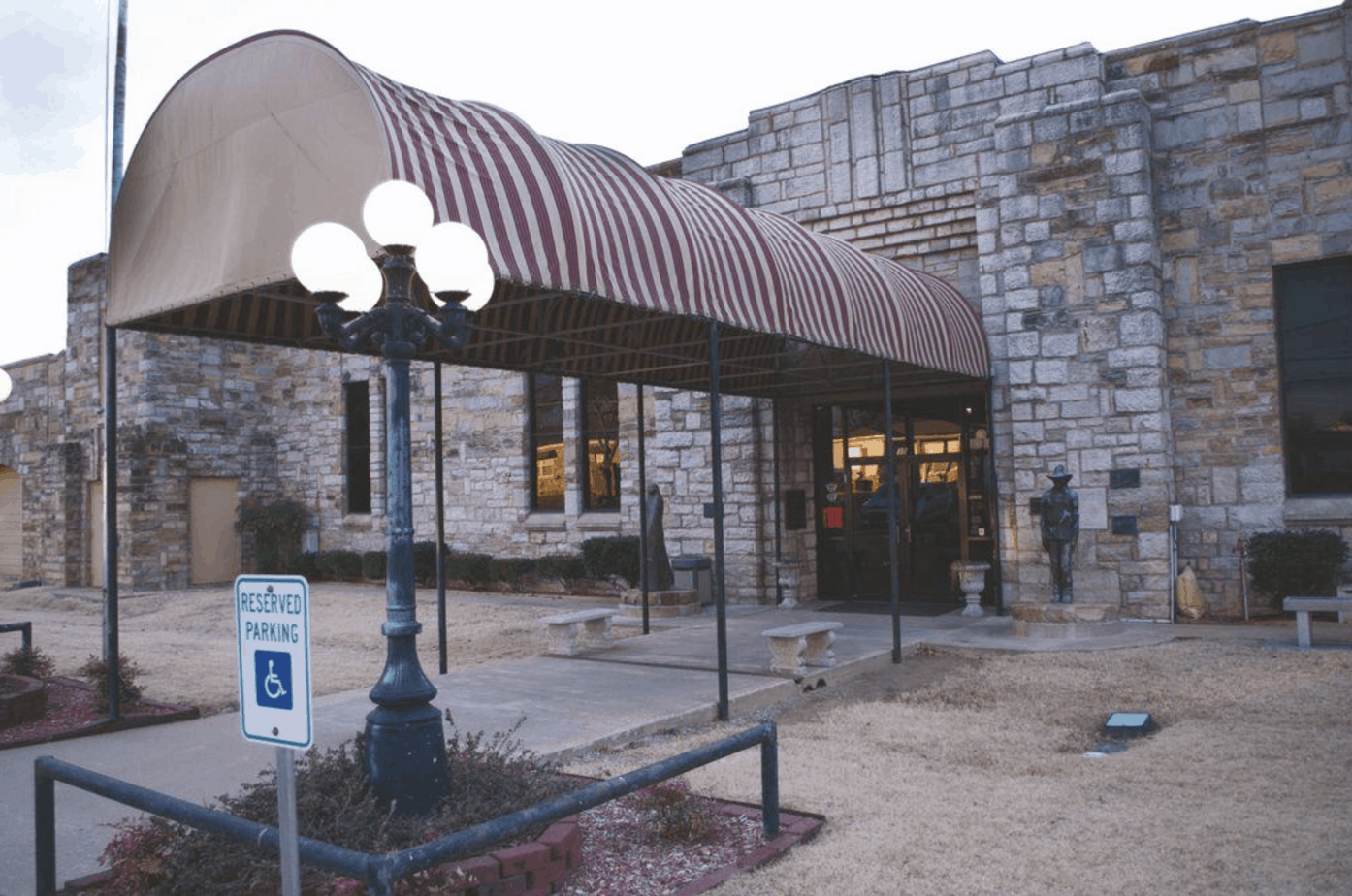 Housed in a National Guard Armory – turned Roller Rink — turned museum, this fascinating collection includes items lovingly collected and meticulously maintained by local families from the turn of the century.  You can see a a drug store, medical offices, a law office, a school room, and even a full original frontier cabin in the interior of the museum.  There is a detailed pictorial history of the area, including stories of the historic fire that almost wiped out Ardmore.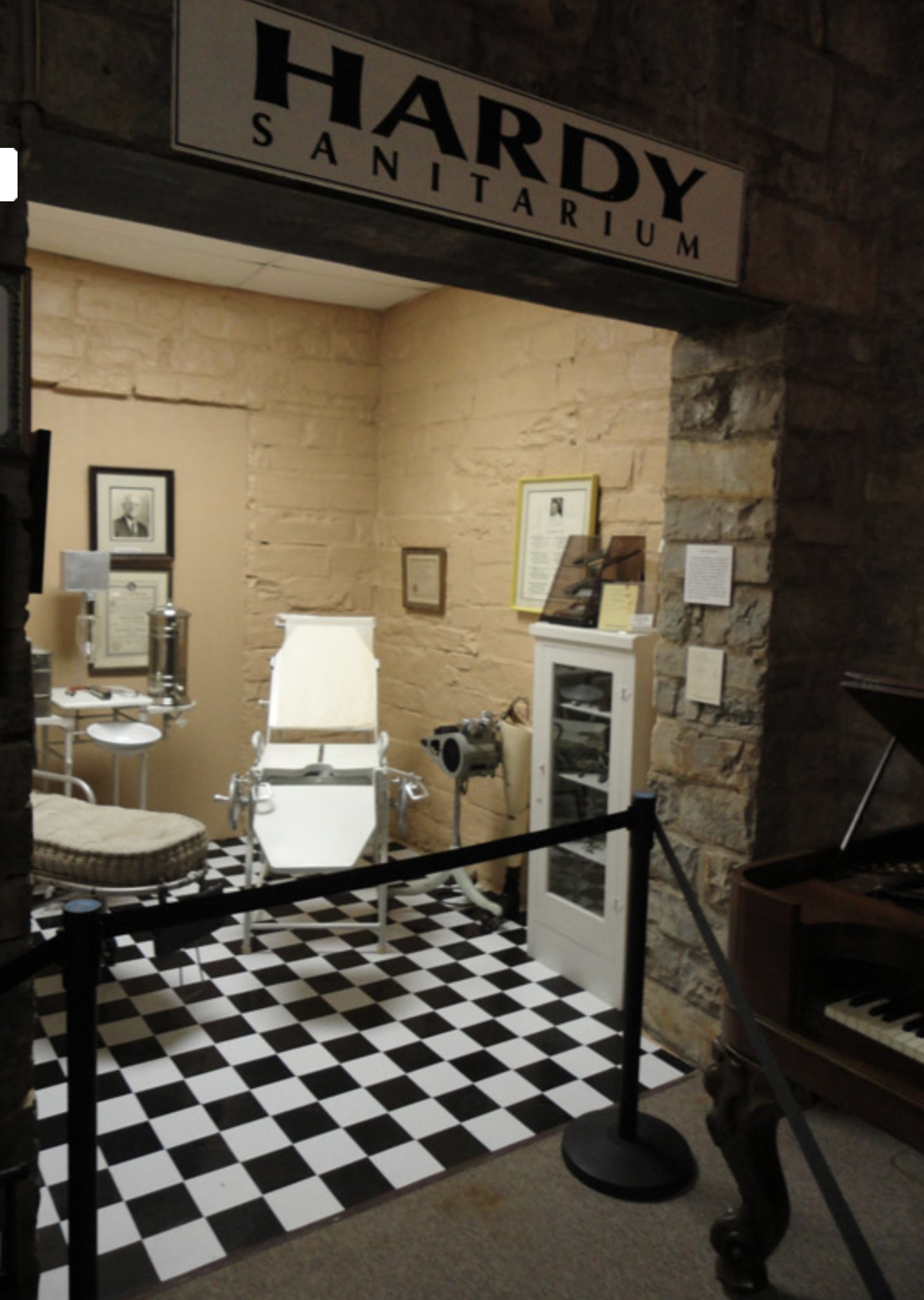 After you catch a little history and culture at the Greater Southwest Historical Museum , how about a little dinner at . . .
Catfish Corner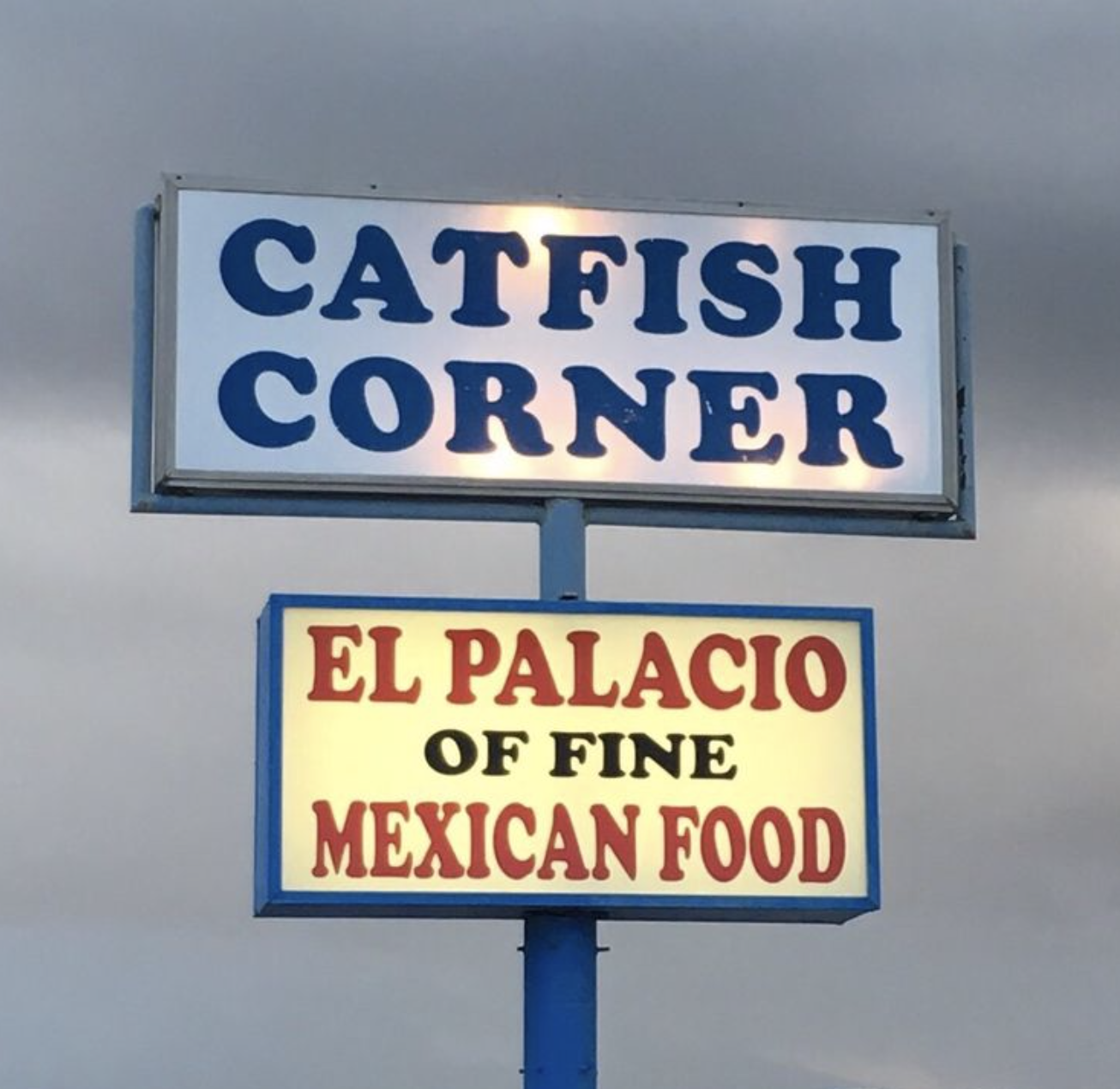 Ardmore now has many terrific upscale and more trendy restaurants (Cafe Alley, ten-star pizza), but I hate to miss  Catfish Corner.   This cinder block restaurant, the former home of "El Palacio," has the best chile relleno I've ever had — which is rumored to be El Palacio's famous recipe.  Or should I get their newer specialty, fried catfish with green tomato relish?  Either way, it's hard to go wrong.
Charles B. Goddard Center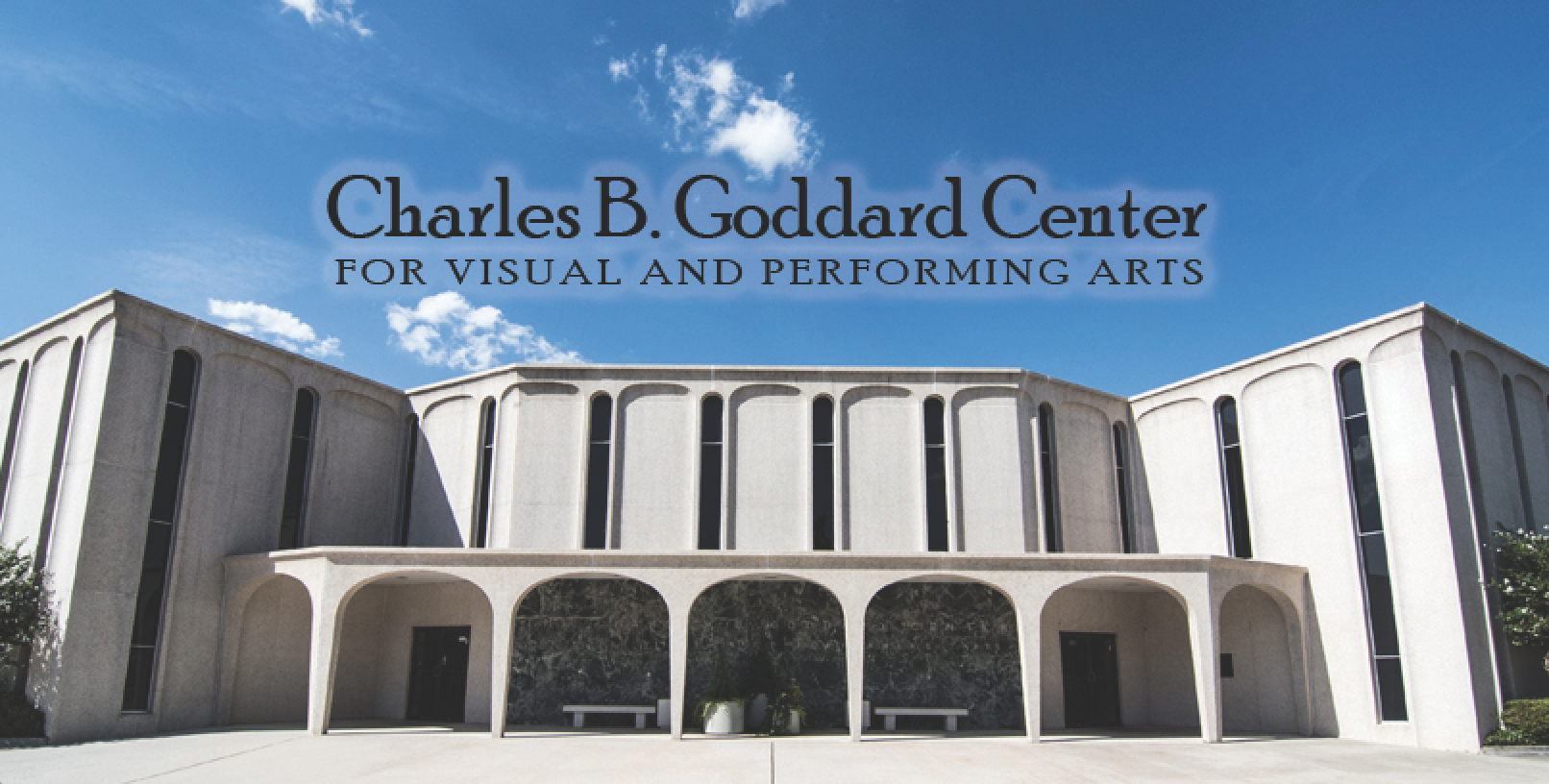 The Goddard Center houses a permanent exhibit of art, and hosts impressive traveling exhibits.  It also houses the local theatre group, and it brings in many special performances.  For almost 50 years the Goddard Center has gifted the community with a robust arts environment.  Southern Oklahoma is truly more than football, pickup trucks, and fishing.  Although those things are good, too.
The Sonic Drive-In
The Sonic isn't just a place to get a frito chili pie and cheese tater tots; it's a way of life.  Back in the 70s and 80s, bored high school students drove up and the "the drag" through downtown Ardmore, with a final stop at the Sonic.   It was the place to see and be seen, and grab a cherry limeade.  It still serving up terrific Sonic Burgers, footlong cheese coneys, onion rings, and – of course  – frito chili pie.
Dornick Hills Golf and Country Club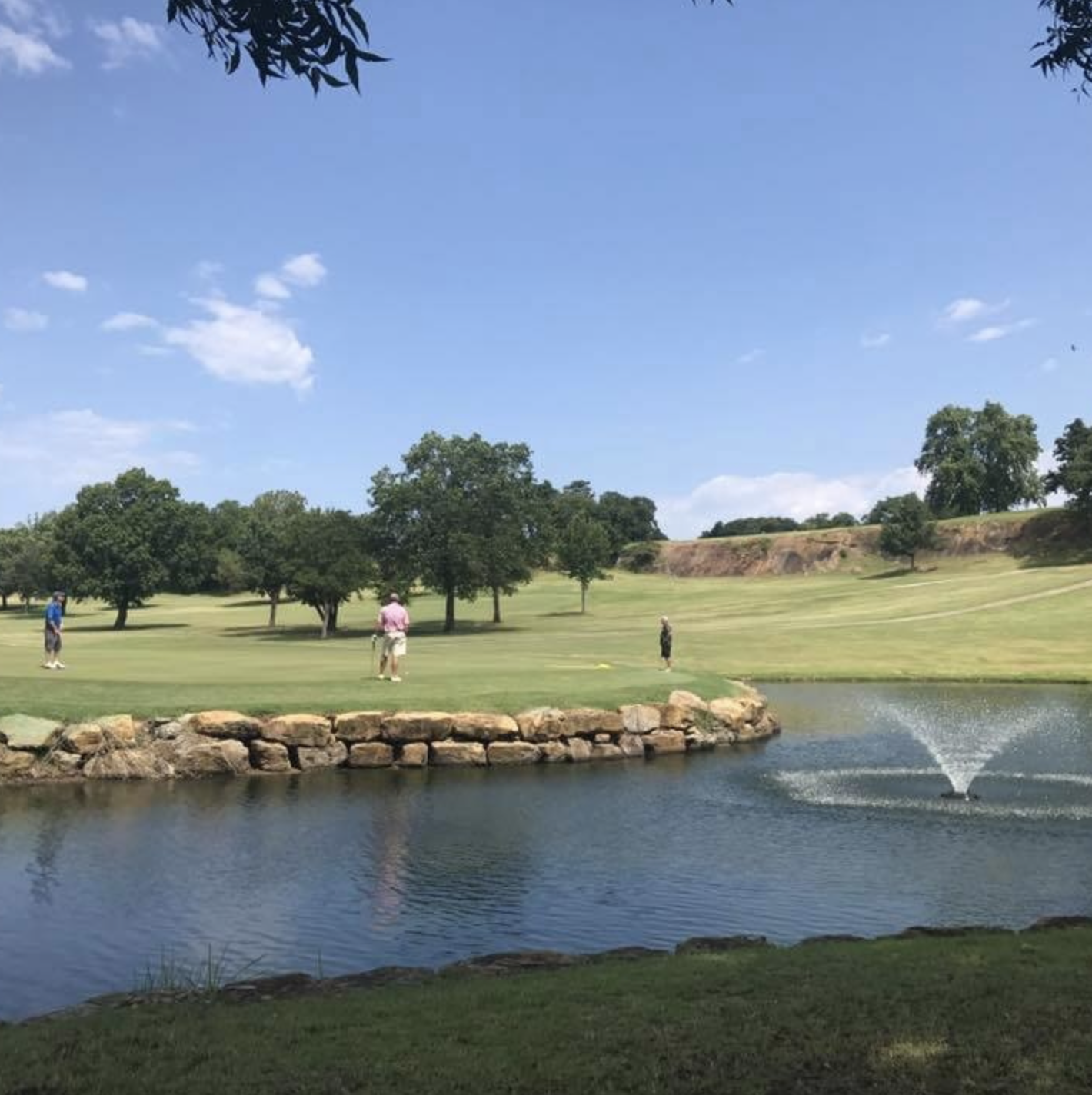 One of the greatest golf course designers of all time, Perry Maxwell, built his first course in Ardmore, Oklahoma, at  Dornick Hills .  Still one of the best courses in Oklahoma, it was Maxwell's favorite, and he is buried on the seventh fairway.  After tackling the famous cliff hole, grab a fine meal and have Eddie pour you a drink in the bar.
Cloverleaf Boutique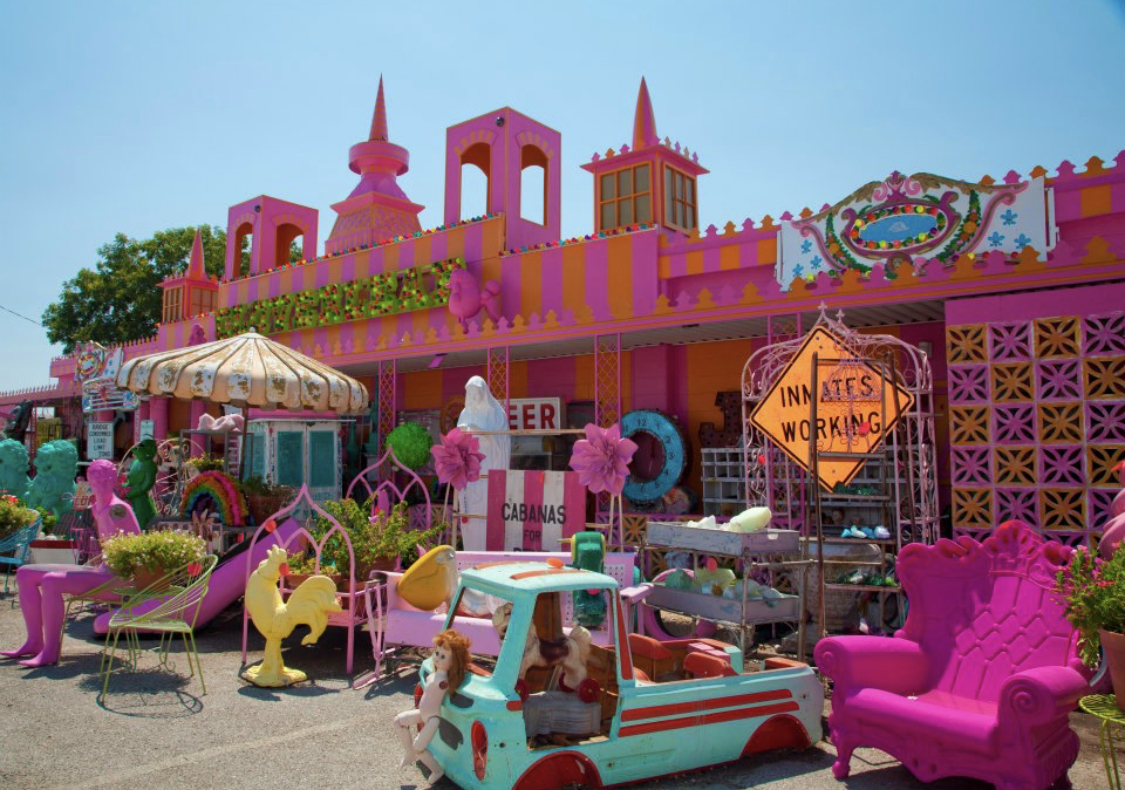 After you've eaten catfish, learned about frontier history, enjoyed the beauty of Lake Murray, tasted a fried pie, played golf on a spectacular golf course, cruised the drag with a cherry limeade, and taken in some art at the Goddard Center, what finishes off a perfect day?  One of the most interesting, most fun, most delightful shops ever:  Cloverleaf Boutique.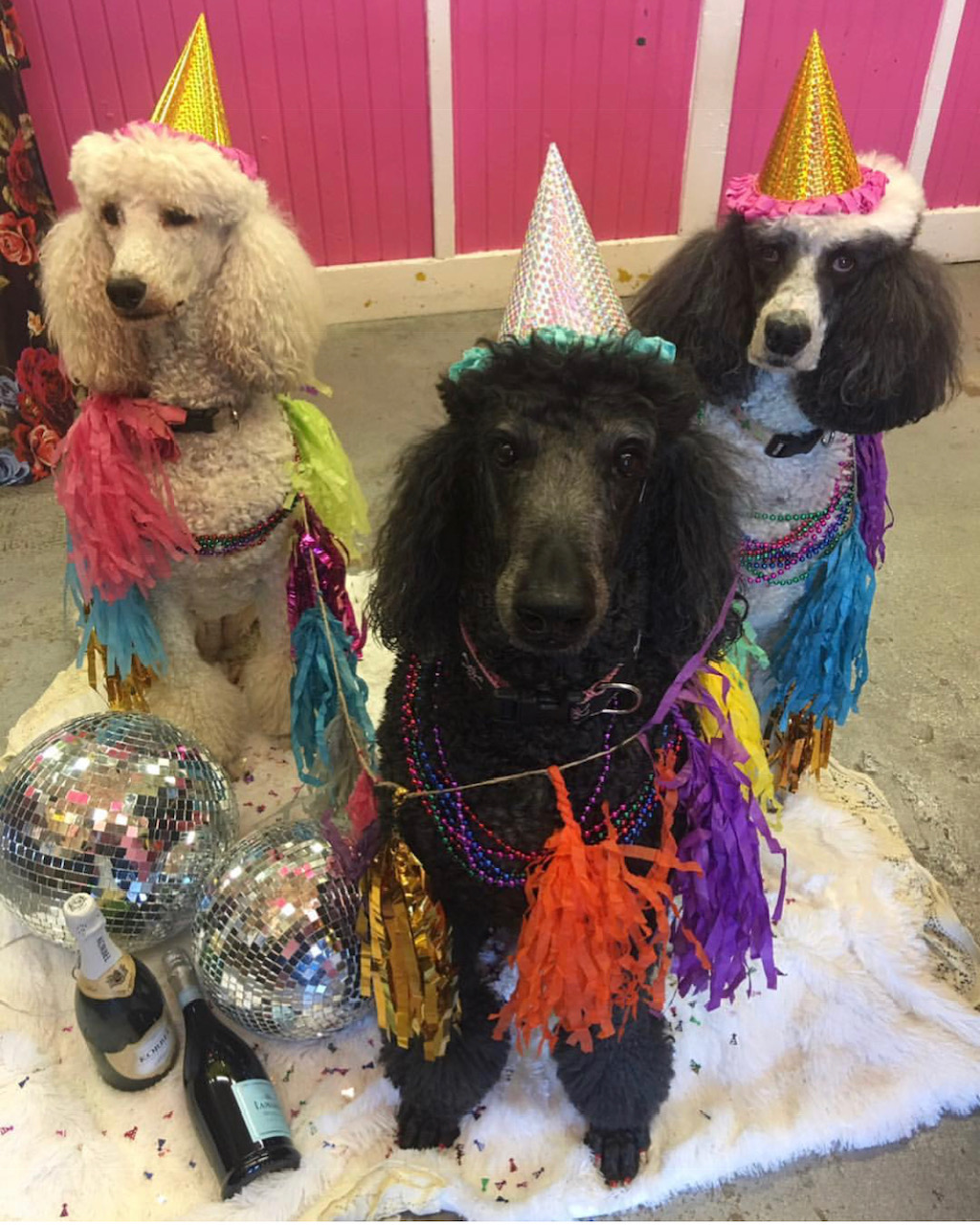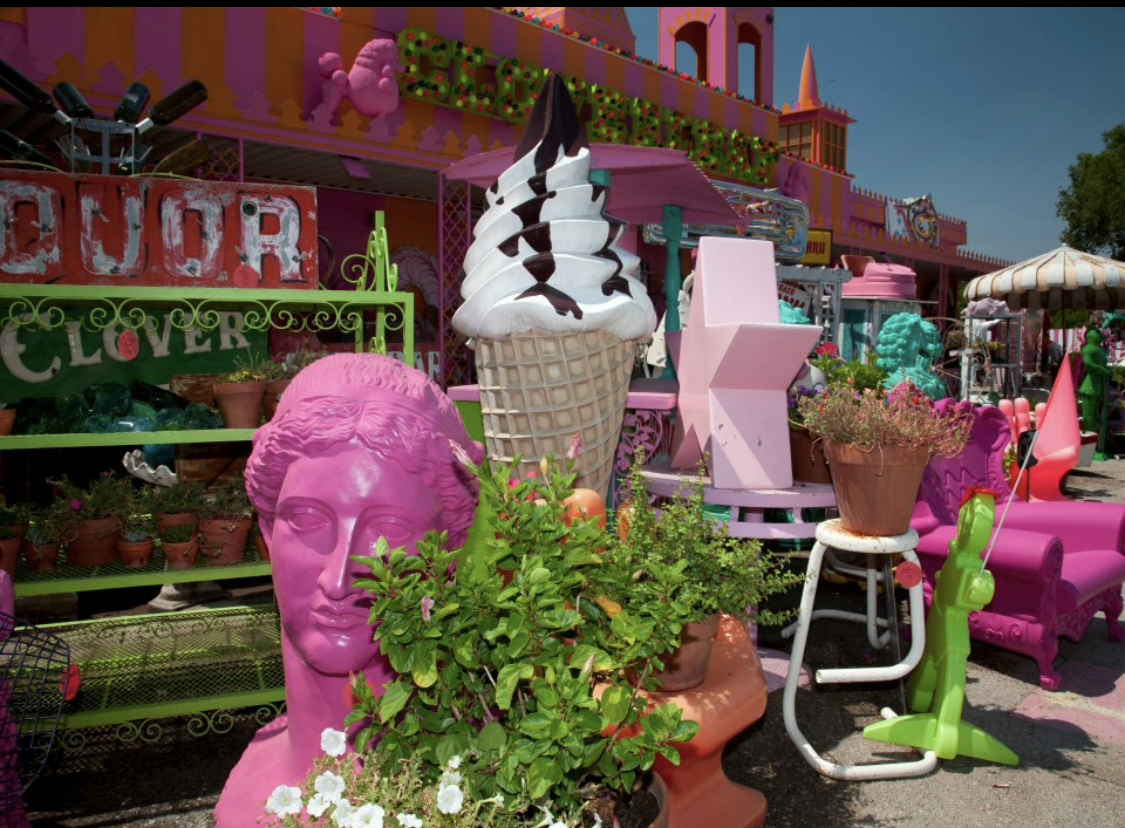 This hot pink hard-to-miss store right off I-35 has trendy and cute womens' clothing, as well as gifts, accessories and home goods.  The store instructs: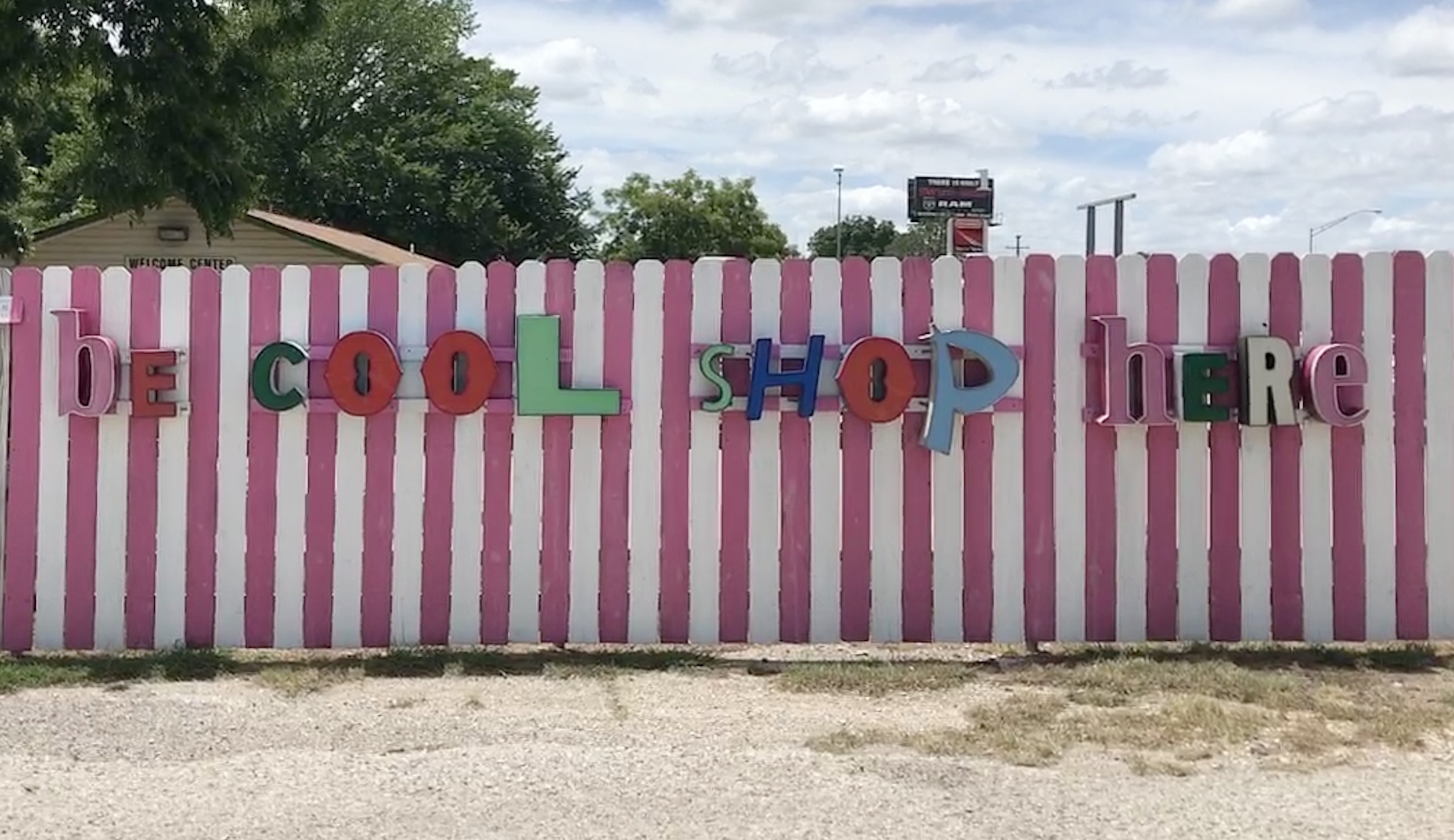 You should be cool, and you should shop here.  But hurry.  The owner has announced that she will be winding down the business in the next few months.  She's having sales now, so stop in and pick up some of her awesome finds.  Please call first to make sure someone is there.  You might just get to meet those festive dogs with their party hats on.