There are many things about technology that put me out of my comfort zone, but I am so grateful I can talk to my 87-year-old mom nearly every day, even though the distance between us is 1,033 miles.  Back in the day, when there were no cell phones or even cordless phones, I remember my dad cutting calls short to keep the long-distance bill in check. I'm thankful times have changed in that regard! And while talking on the phone with my mom is something I treasure, it doesn't replace the face-to-face, especially when I can hear in her voice that she doesn't feel great or something is bothering her.  I've found that in times like this, I look to my faith in God to help guide me and give me grace.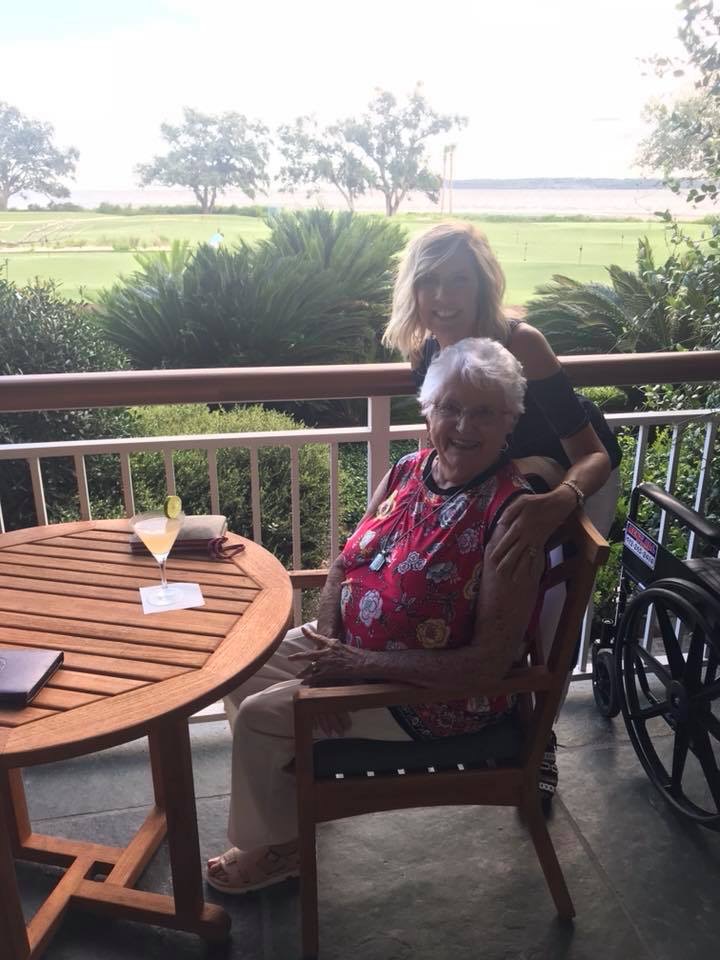 Aging is Hard
As I get older, I am much more aware of my mortality.  I think that's probably common. My dad passed away a little more than five years ago and I still miss him.  There are many times I just wish I could hear his voice again, reach out and touch him or see him smile.  My mom still misses him terribly.  I guess when you've been with someone for 50+ years, watching them leave this earth is difficult. And lonely when they've been your best friend and partner.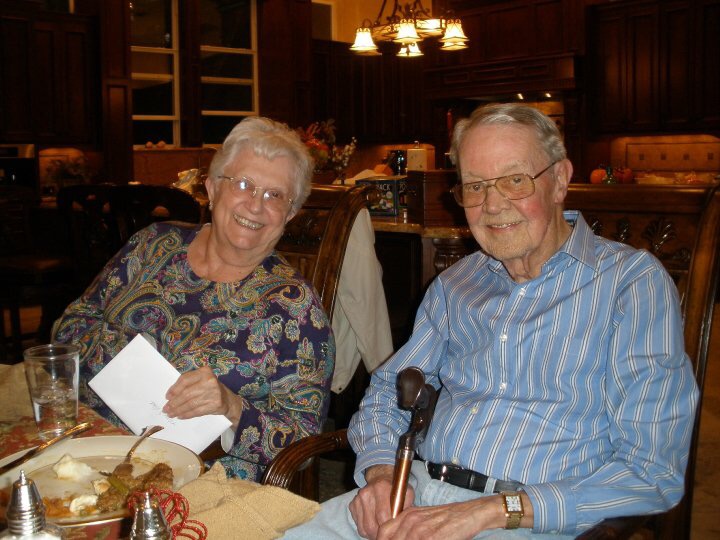 My mom is a pretty hip 87-year-old.  She's fairly savvy with a computer; she's been playing bridge on it for years, using email, playing various games and she has a Facebook page. She uses Google to look up lots of things, plus, as an avid reader, she devours books on her Kindle.  She's as sharp as they come, keeping up with current events and maintaining her status as a history/trivia/Jeopardy buff.  Plus, she's fun!
The Body Doesn't Always Keep Up
While my mom's mind is running at full speed (more than mine), she's had her share of health challenges.  In fact, just last week she had hip surgery.  Thankfully the surgery went well and she's going through therapy as she heals and recovers.  This isn't the first health issue she's faced though.  Of course it's natural to expect health issues as you get older and some issues present more concern than others.  (Good grief, I seem to find one new complaint every week… this week it's my knee.)
Without divulging every detail of my mom's health history, I will say that I admire and respect her so much for how she has tackled every obstacle.  She's positive and she actually listens to her doctors and does what she's told. From cancer to knee replacements, she is truly a warrior. She always does the hard work to overcome and manage health challenges.  I hope that's a trait I have as well and if I don't, I'm sure going to try to emulate her perseverance. We all know though that It's hard to see loved ones suffer, especially when you aren't there.
How Do You Help When You're Several States Away?
Many of us live far away from family.  We are raising kids (a bazillion sub-categories for this one), have paying jobs, volunteer jobs, health issues and a list of commitments.  It's challenging to balance it all, especially in a way that feels great.
So what's a girl to do?  Well, I try to find peace in doing the best I can.  That may sound trite, but it's true.
I've been lucky because to date, my mom has been able to make the trip to Florida.  She likes to come to our home and I love having her here because I can spend great quality time with her.  I can cook for her and we can go out and do things together. When she's here, she sleeps well, tunes out the day-to-day stuff from home and tries to get in vacation mode. Most importantly, I appreciate her coming to stay with us because she has a better relationship with my girls and my husband as a result.  The time together has definitely built a strong bond and I'm very thankful for that.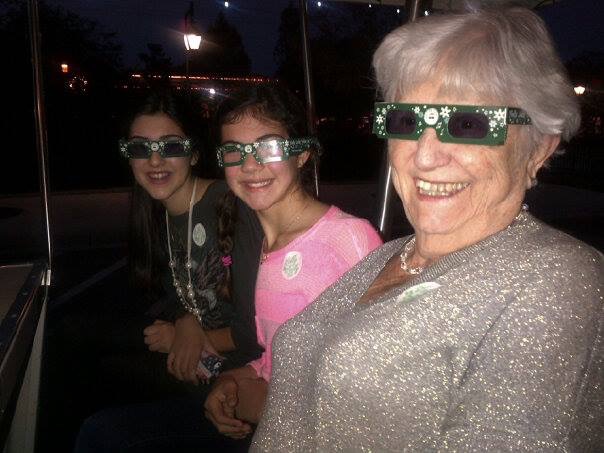 And I can keep my commitments at home afloat.  I can be a mom to my 17-year-old, who I think needs me more than ever right now. I can work and volunteer.  Plus my mom has gotten to know many of my friends here and has even played bunco with the group I've been a part of for more than ten years.  She's been with us for birthdays, graduation and homecoming.  It's been a blessing.
I don't make many visits to her for a host of reasons, but as long as she can come to us and enjoys it, we're thrilled.  She has support there, thank God, and I would love to be more helpful day-to-day.  But for now, I talk to her on the phone about her day, her therapy, her ups and downs.  We give each other advice and she listens to me as only a mom can. I can't make her a meal, but I can send her meals, warm cookies and flowers.  I try to be thoughtful and I try to be present, even if it's in an unconventional way.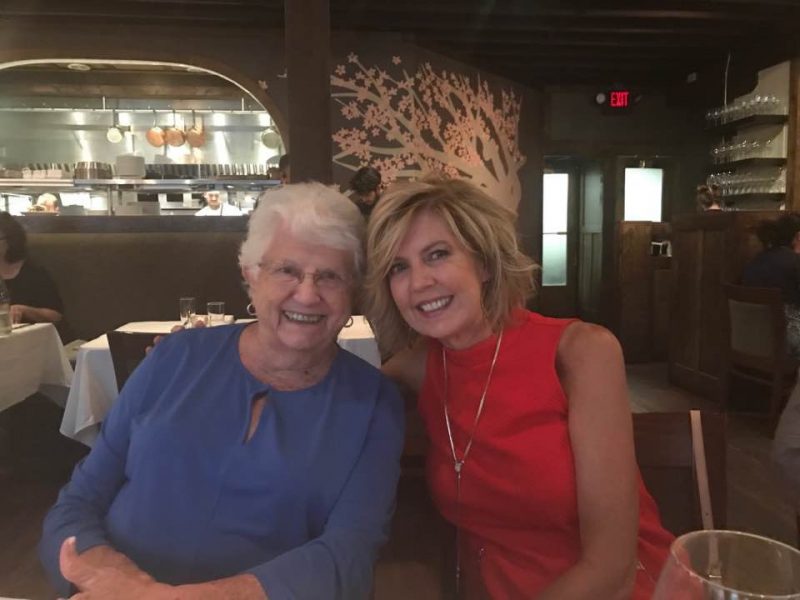 And I Pray
This doesn't mean I don't worry or feel guilt.  I do.  I've learned in Bible study that worry is a sin, which at first surprised me, but then I better understood that it's about needing to trust in God.  Well, I'm asking God for lots of forgiveness, because I'm a big sinner when it comes to worry. But I'm trying to be better; trying to shift my worry to prayer, which I know in my heart results in a much better outcome.  I also try to give others and myself grace.  I recognize that I'm a work in progress.
When it comes to my mom, I love her dearly and I try to show her that.  I am certain she knows that.  I try to do the best I can and I look to God for guidance in my daily life and in prayer.  I can only hope and pray that I improve and that I bring joy and faith to those I love.
For more articles on family and friendship, please click on the following: