Most everyone we know decides to indulge in holiday sweets this time of year.  Once Thanksgiving rolls around, we generally throw caution to the wind and accept the inevitable waistline expansion that will occur between then and the new year.  It's cookie season… time to go big or go home!
I love to bake Christmas cookies, and this time of the year, my kitchen is in overdrive!
Holidays = Excess
I don't know about everyone else, but the volume of desserts coming out of my kitchen in the month of December is greater than the other eleven months combined.  They are all tried and true favorites among family and friends and include desserts, cookies and fudge.  Today we're going to focus on cookies.  And there is nothing healthy about any of them.  I don't even try to substitute ingredients to reduce calories and/or fat.  We generally eat healthy, but when the holidays come, all bets are off!
Cookies
I make a combination of cookies from my childhood and others collected over the years.  Combining ingredients, baking, plating and eating certain cookies is like a throwback to being in the house I grew up in with my family, enjoying sweet treats and family traditions.  All recipes are available in printable format at the bottom of this post.
Peanut Blossoms are one of my all-time favorites.  They are the peanut butter cookies with the Hershey Kiss on them and I think they are the perfect blend of peanut butter and chocolate.  I like to roll them in sugar before baking.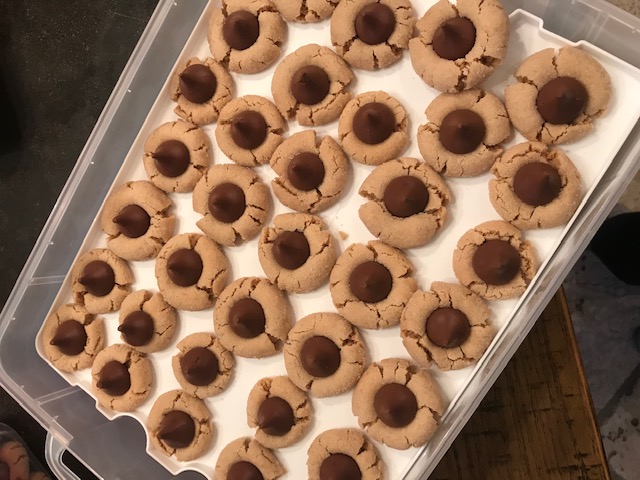 Another family favorite is Thumbprints.  The dough is a rich, shortbread-tasting recipe and they are rolled in chopped nuts prior to baking.  You roll them into balls, then in egg whites and then in nuts.  After you place them on the cookie sheet, you make a dent in the middle with your thumb (hence the name).  Once they are baked and cooled, you can fill the imprint with jam or buttercream frosting.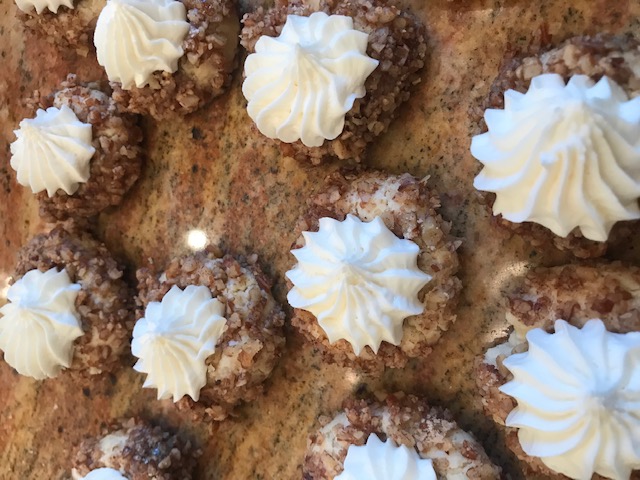 Fancy Up the Frosting
To make the filling look a little fancy, I use a Wilton disposable bag and a decorating tip from my Williams Sonoma kit.  You can use the dispenser in the kit, but I like the bags because you can just throw them away when you're done, reducing cleanup!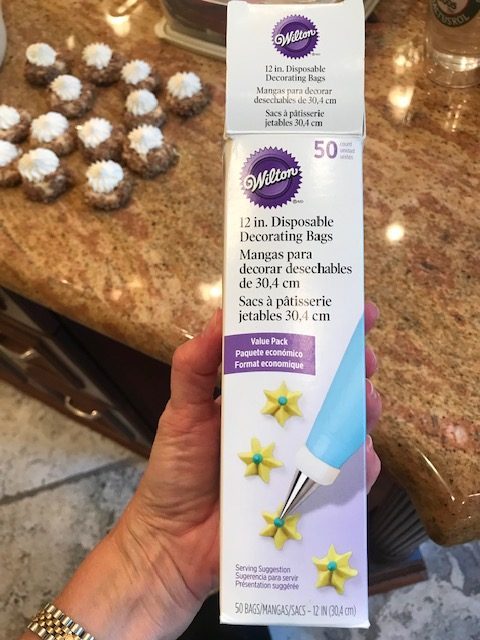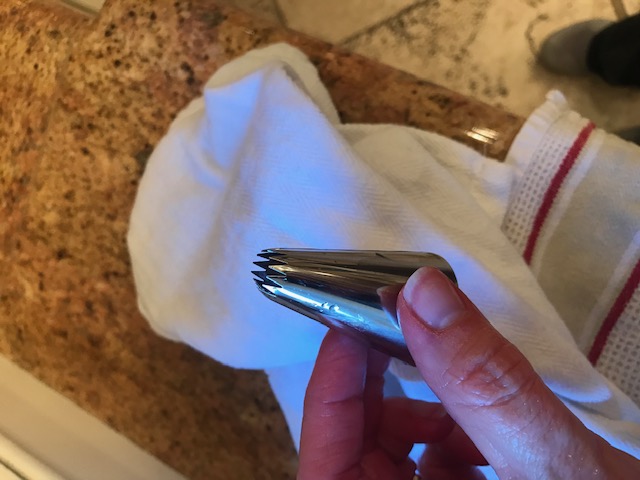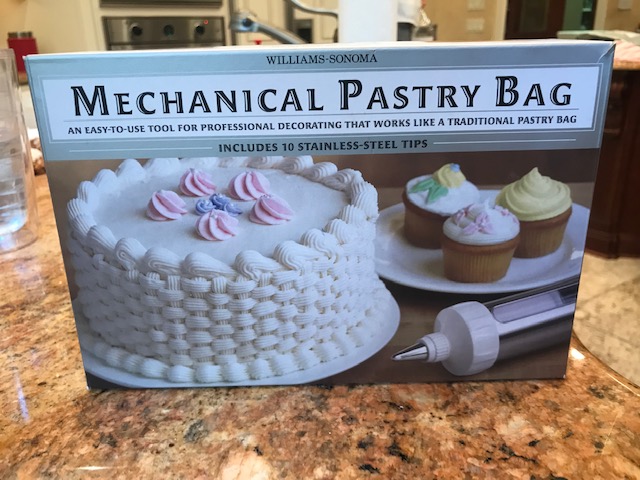 Bars are Easy, Versatile and Yummy
My kids love Seven-Layer Bars.  They are super easy to make and you can mix it up to vary the flavors.  Sometimes I add dried cherries and sometimes I use white chocolate in addition to or in place of butterscotch.  We usually leave out the nuts… the beauty of this recipe is you can add or leave out whatever you prefer, as it's very forgiving!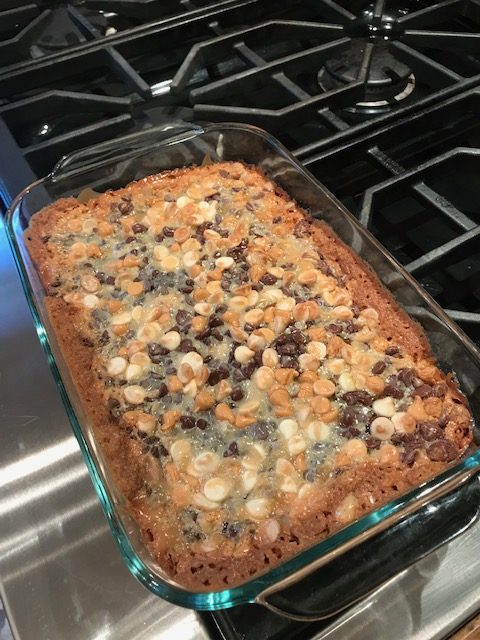 Traditions Old and New
I love making old favorites as well as trying new ones.  A cookie exchange is a great way to share your family's favorites and sample favorites of your friends.  Assemble a group of friends and you may find a few new cookies that become some of your long-time family favorites!
Best wishes this holiday season!  Cheers!
For other favorite recipes, please see: