Don't show up to that holiday party empty-handed!  Your hostess is opening her home and is greeting you with a cocktail, a hug, and a bite to eat.   Why not thank her with a nice bottle of wine she can enjoy after the crush of the party?
Disclaimer:  I'm not a sommelier, not a wine connoisseur, not a wine expert.  I do like my wine.   Not everyone likes the same wine, or likes the wine I like.  I'd be delighted to receive any of these wines as a hostess gift.  But please take into account your hostess' preferences.
Sparkling Wine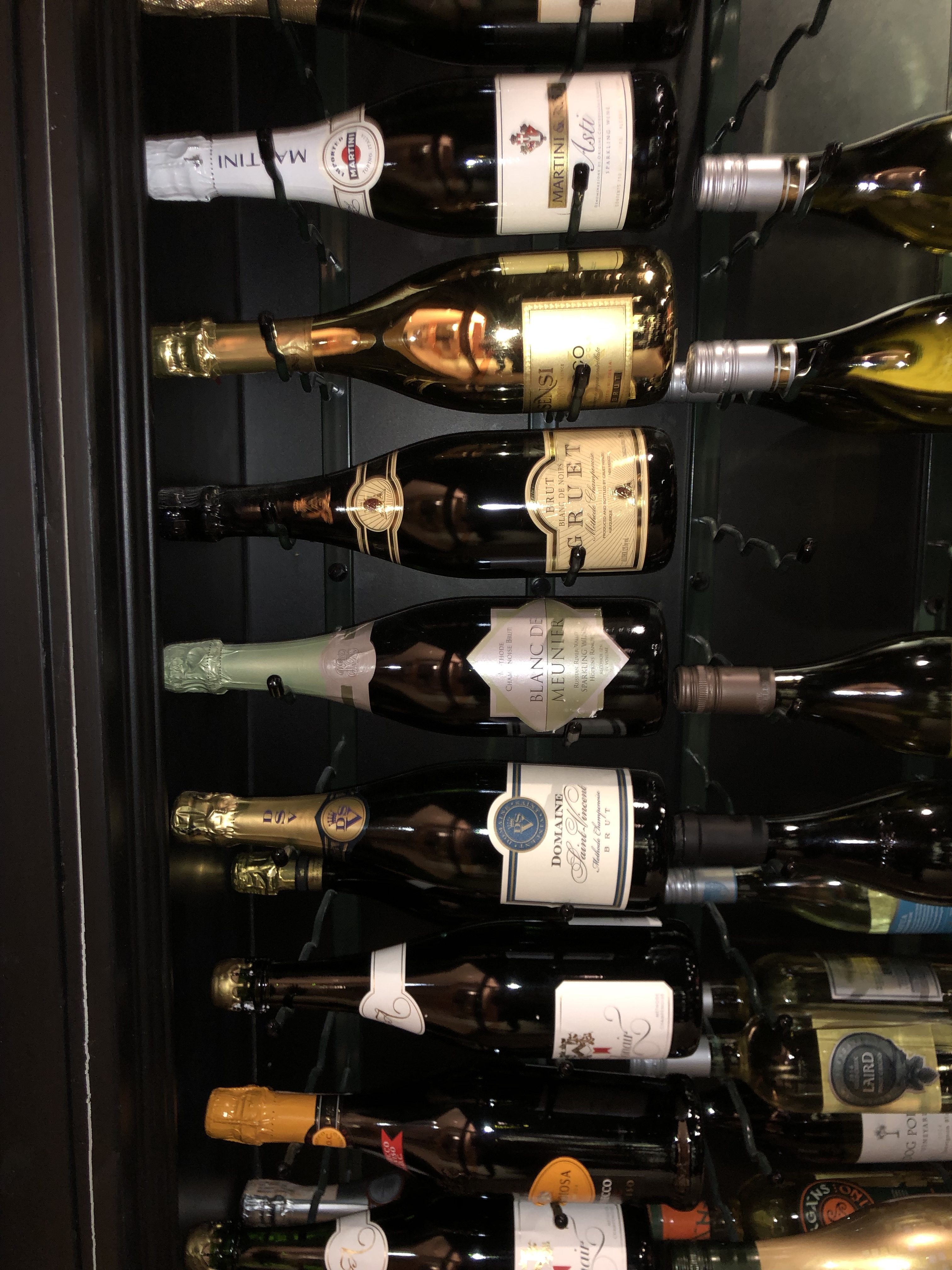 There's something so festive about being handed a bottle of bubbly!  Whether it's champagne (from France), cava (from Spain), prosecco (from Italy), or sparkling wine (United States and other places), your hostess will feel like you're making a fuss over her with this gift.  We're fans of prosecco, which can usually be found for less than $20.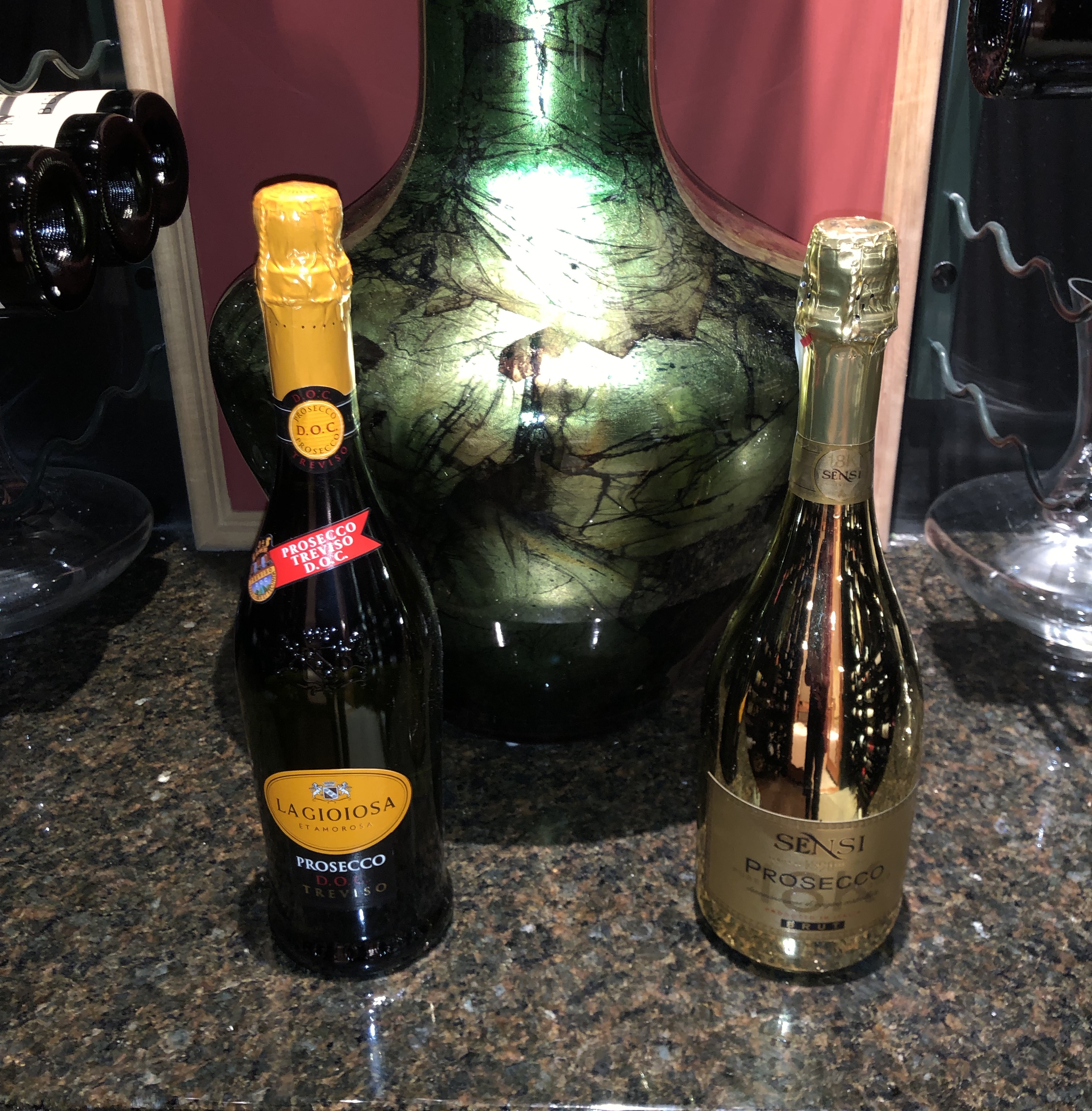 Wine for $20 or less
You can find a great bottle of wine for less than $20.  You can go with some old favorites and well-known wineries, or you can find some lesser-known varietals and introduce your friend to a new bargain.
Whites for under $20
New Zealand has some terrific whites in this price point, especially sauvignon blancs.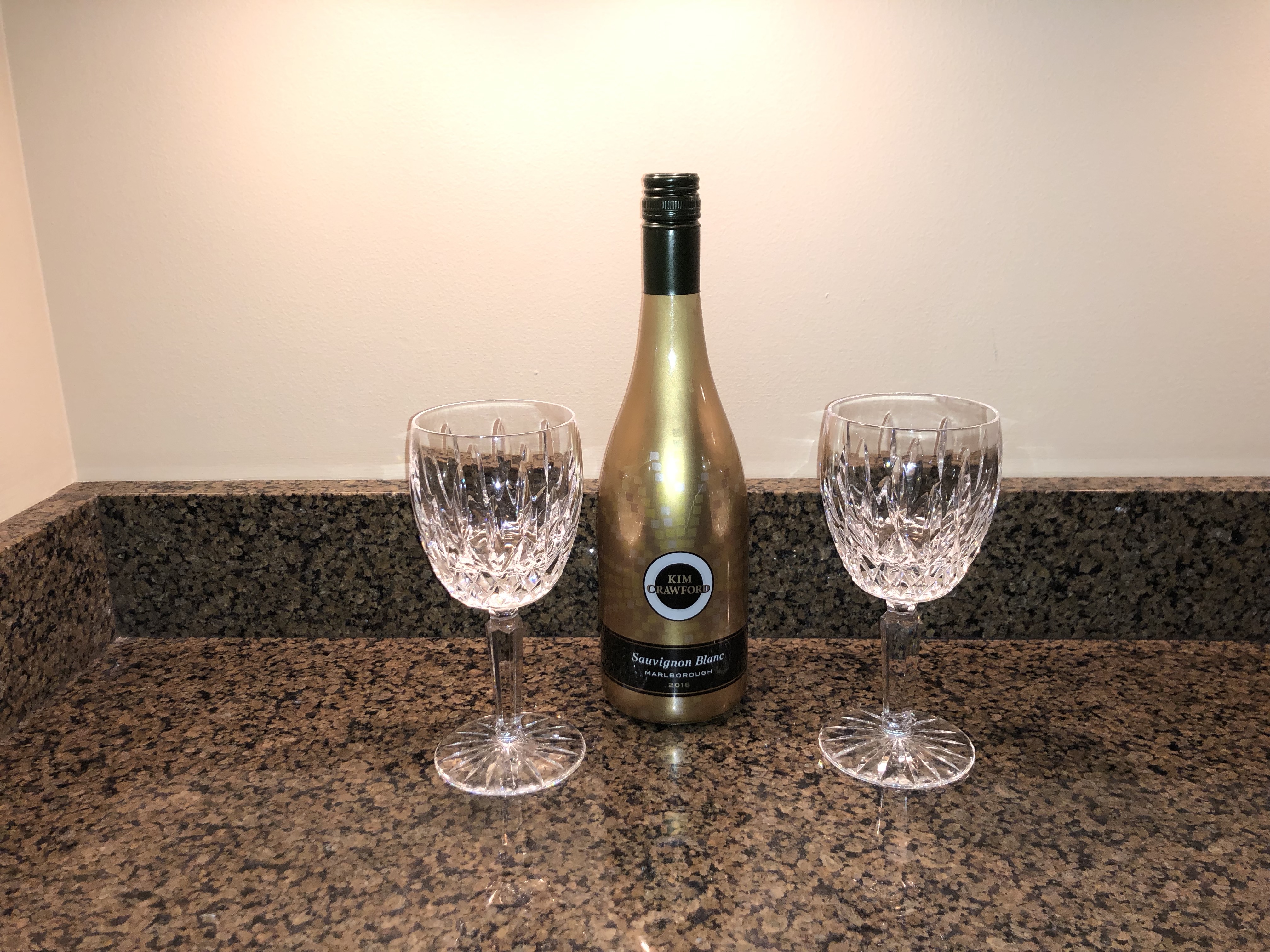 Kim Crawford sauvignon blanc is a favorite, as are Whitehaven, Nobilo, Villa Maria and Matua.   You should be able to find these in your local grocery store, and some may be closer to $10 than to $20.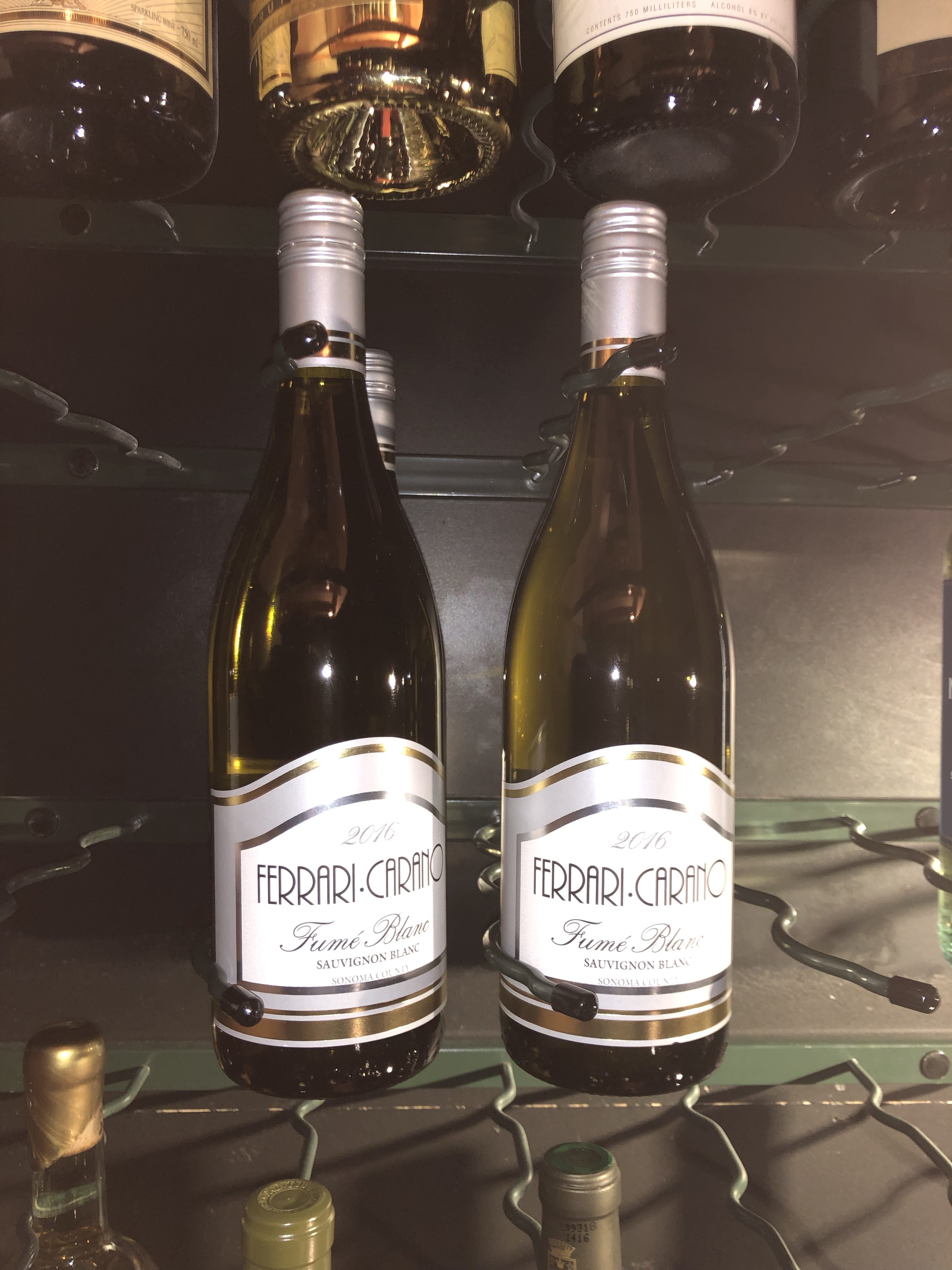 The Ferrari Carano fume blanc is also a crisp, light white like the New Zealand sauvignon blancs, but it hails from California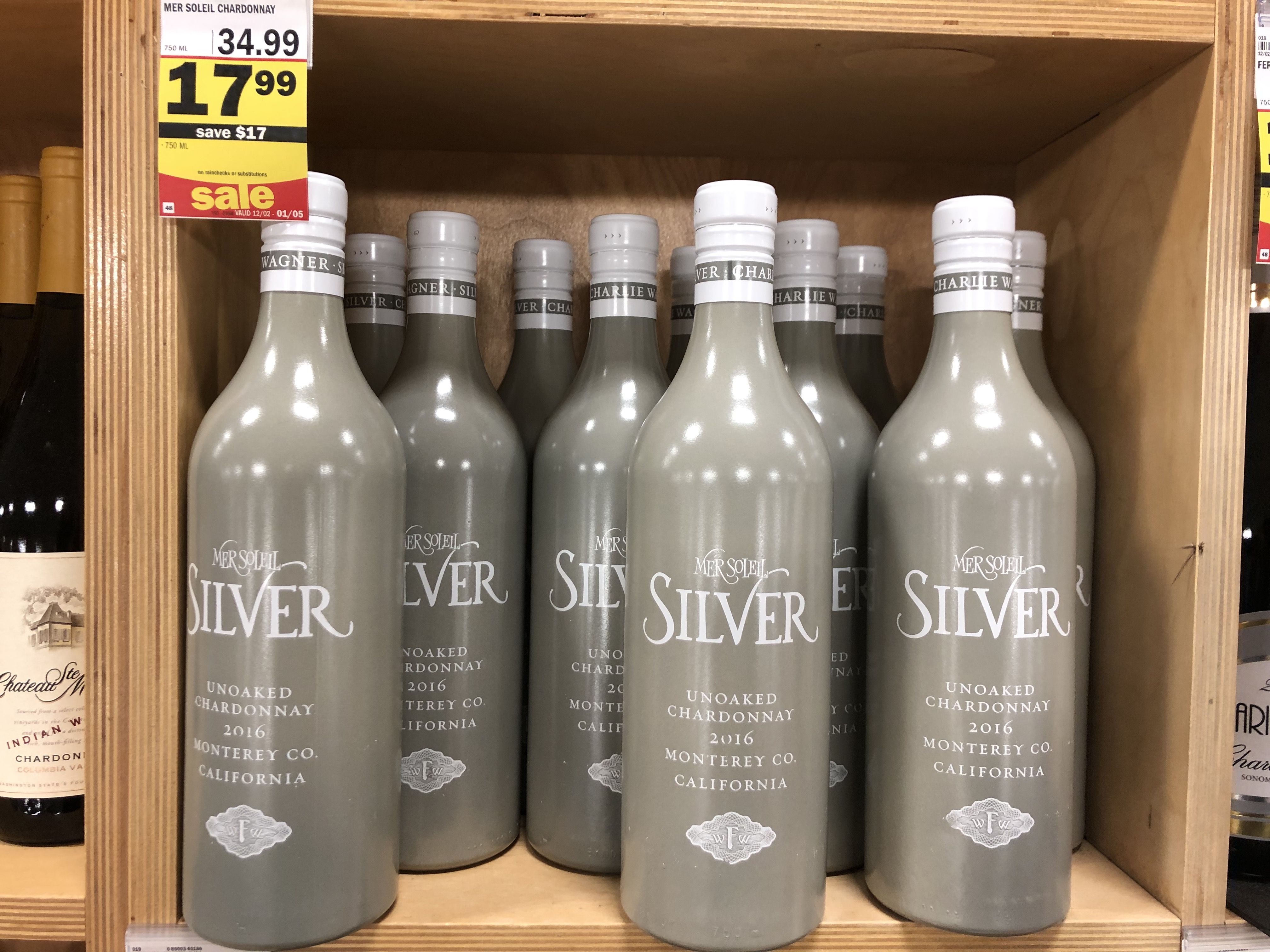 You also have a wide selections of chardonnay in this price point.  In recent years I've become enamored of an unoaked chardonnay, veering away from the heavy butter and oak of some chardonnays.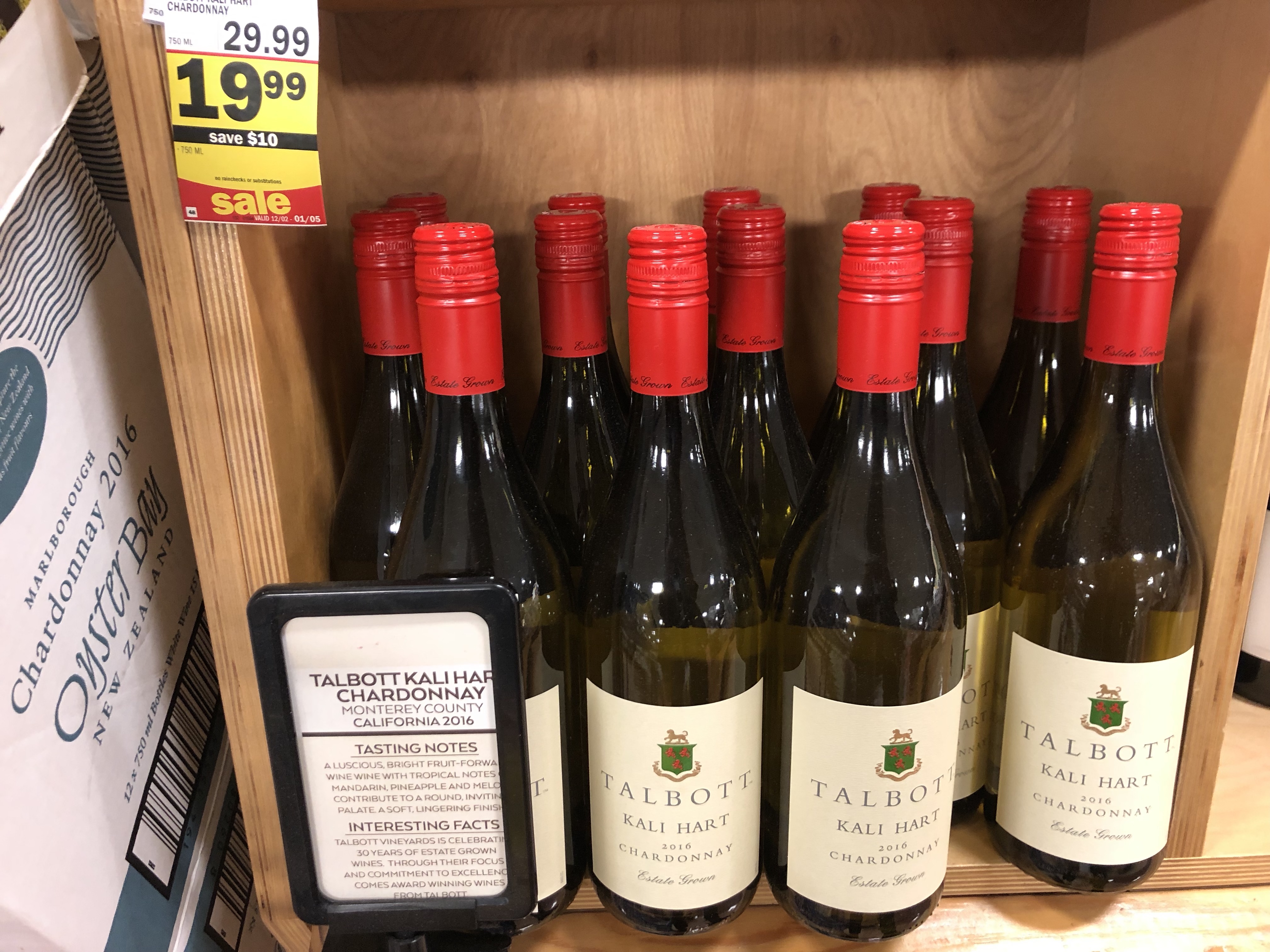 I'm a big fan of Mer Soleil unoaked chardonnay, which you might be lucky enough to find under $20.  I also like Talbott Kali Hart, which is not unoaked, but is still crisp and not too heavy.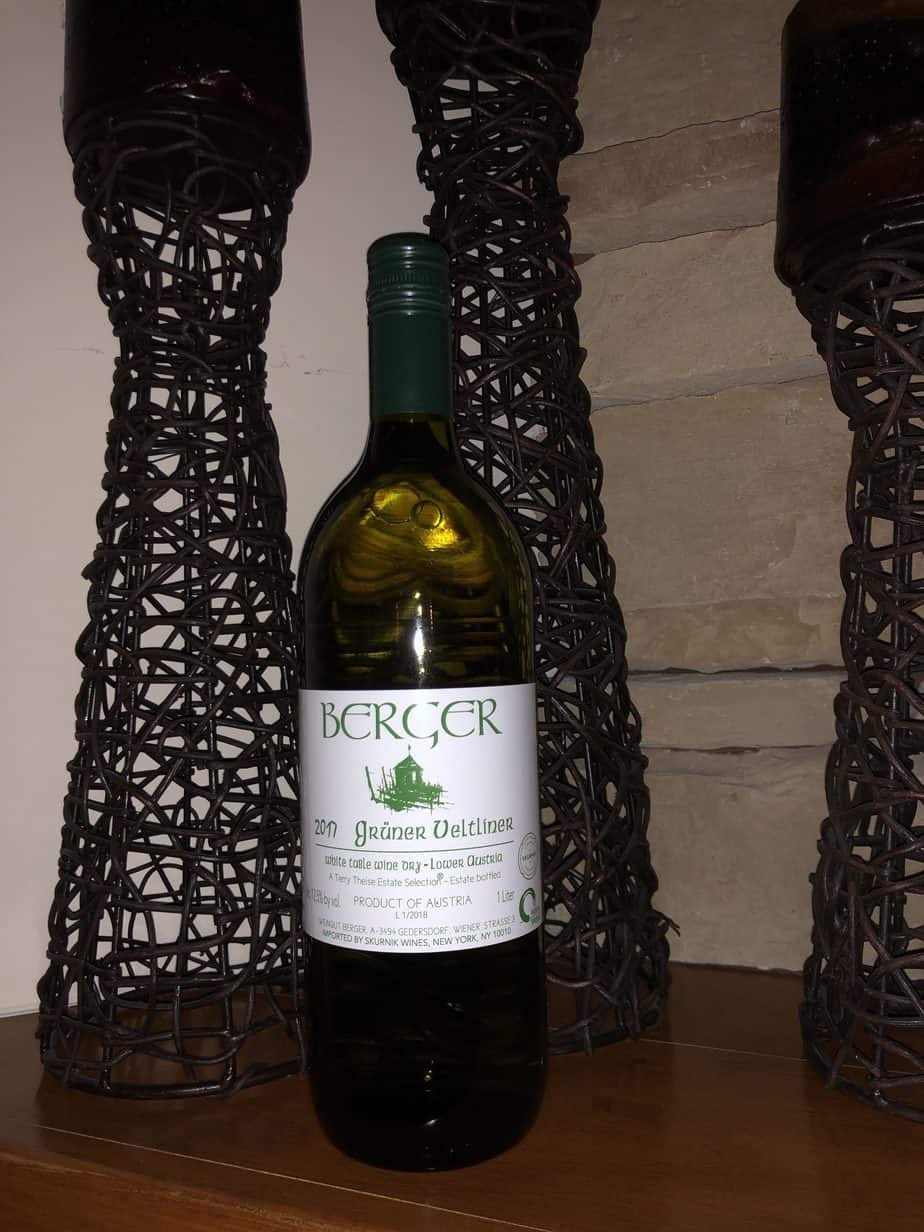 Is your hostess adventurous?  I'm just crazy about a hot new varietal called gruner veltliner.   It's very popular in Austria, but also produced in Italy, Czech Republic and Hungary.  I tend to think Austrian wines will be sweeter, and this is not.  It is dry, full-bodied, goes great with food, and is delicious.  It is my new favorite.  You should be able to find some bottles under $20, although you might spend more.
Reds for under $20
It will be more challenging to find a great red under $20, but it can be done!  The Francis Coppola claret, and Josh cabernet sauvignon are always popular: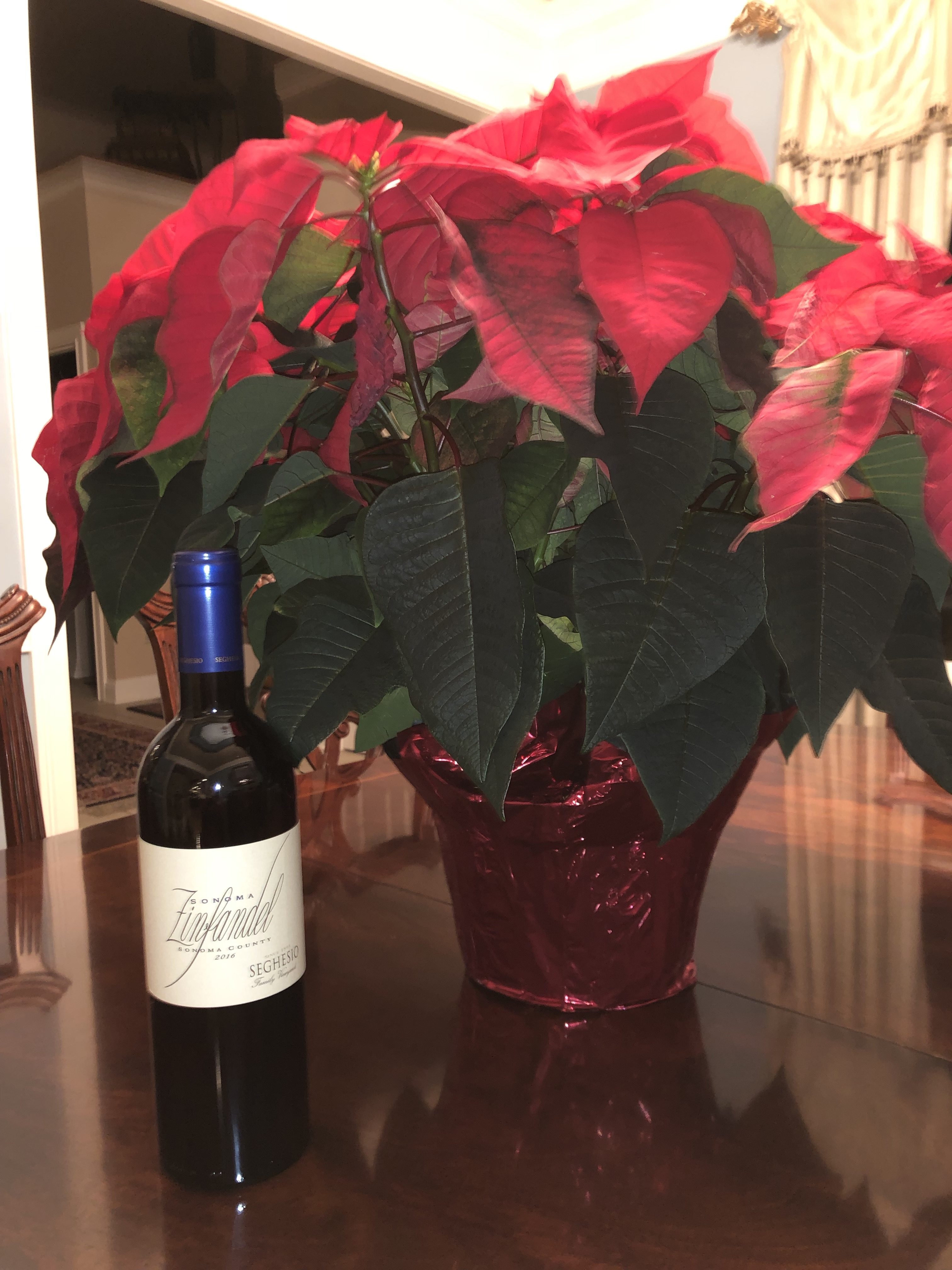 And the Seghesio zinfandel is one of my favorites.  I always like to serve a zinfandel with bar-b-que.
Gundlach Bunschu makes a nice Cabernet Sauvignon (the mountain cuvee) which can be found for around $18.  Plus, it's just fun to say "Gundlach Bunschu."
Wines for $20 – $50
Moving up above the $20 level really opens up your possibilities.  You'll find a lot of great choices here.
Whites for $20 – $50
We saw some good New Zealand sauvignon blancs in the under $20 category, and there are some fine ones for a few dollars more as well.  The Cloudy Bay is a nice one, and I'm looking forward to trying the Kim Crawford Signature Reserve.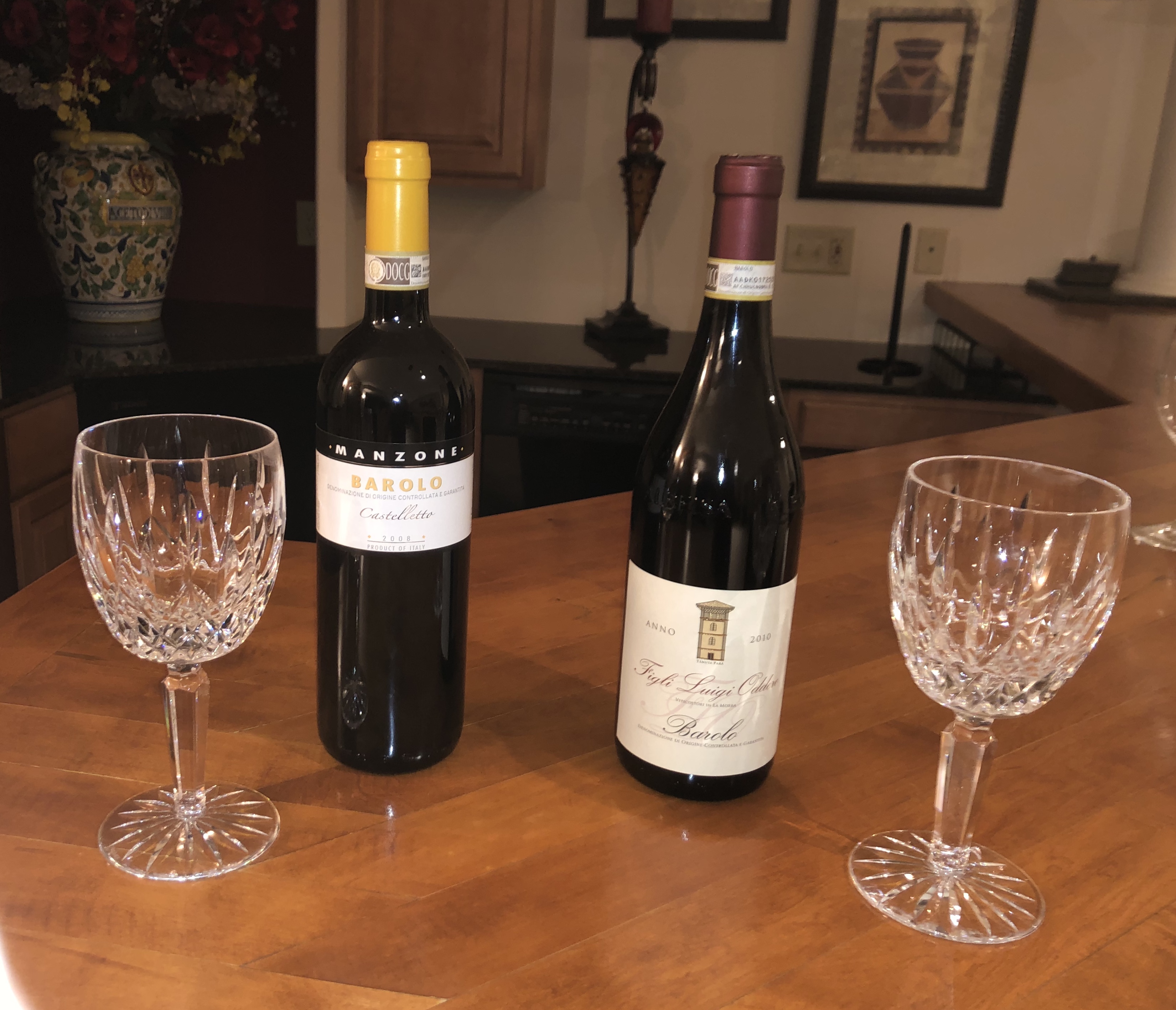 I do enjoy the New Zealand sauvignon blancs, but my favorite sauvignon blancs, hands down, are sancerres from France.  They're a little more mineral and little less citrus, and they are delicious.  You should be able to find a good Sancerre in the $20-50 range.
For the chardonnay lover, this price point should be a real sweet spot.  You can find some much-loved and popular chardonnays that many hosts will love, especially if they are fans of the California-style buttery, oaky chardonnay.  Frank Family, Sonoma-Cutrer and Cakebread are some of the labels that a chardonnay-lover will be happy to receive.
Reds for $20 – $50
There are some wonderful red blends in this category.
Conundrum, from the legendary Caymus family, is a wonderful blend of zinfandel, petite sirah and cabernet sauvignon.  Taken is a  blend of cabernet cauvignon and merlot.  The Prisoner, which is very popular in our area, is a blend of about 5 varietals.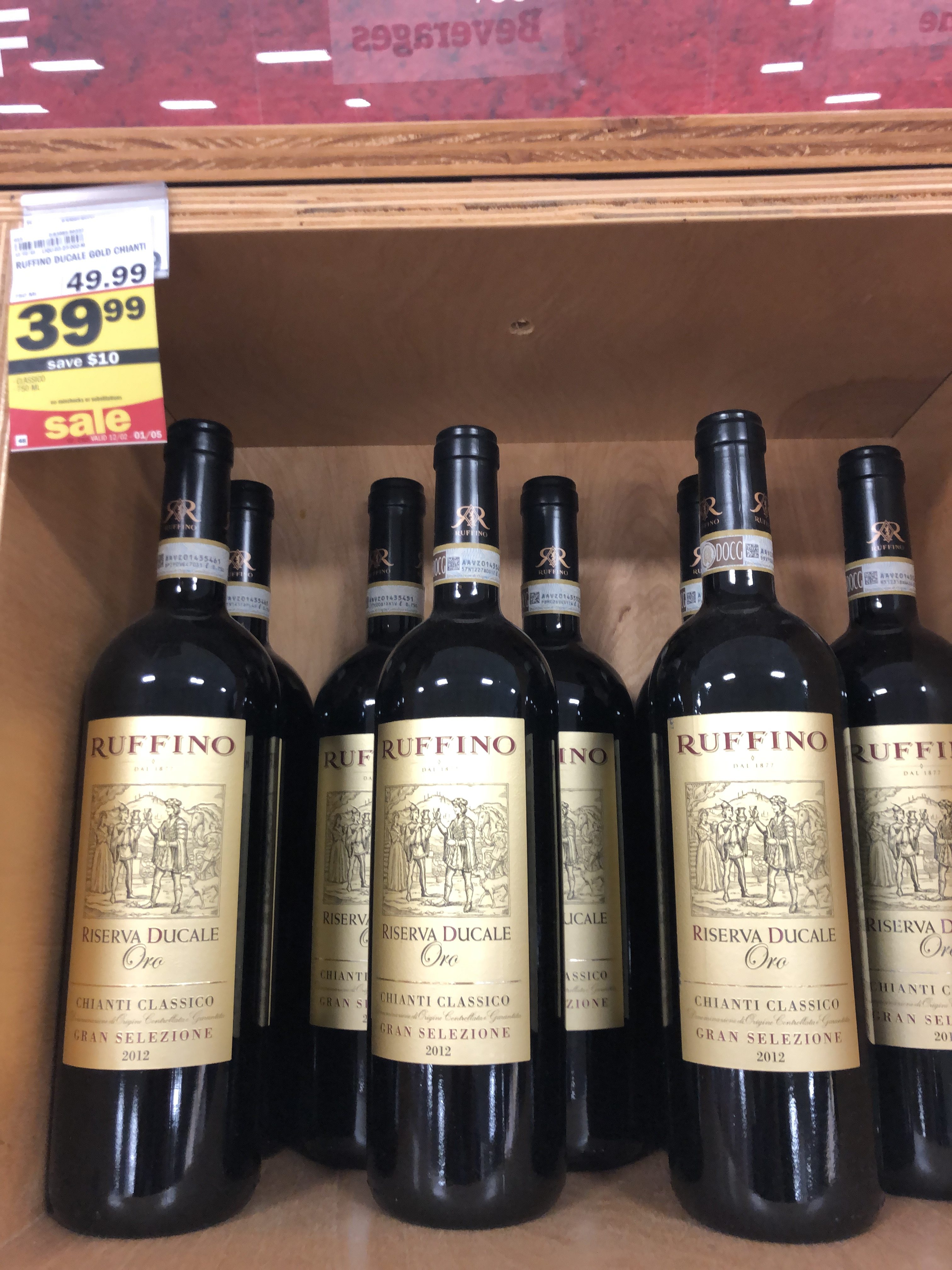 It's hard to go wrong with an Italian — trust me, I married a guy name Vito.  Ruffino chianti is certain to please.
If your hostess likes pinot noir, you can pick up Flowers pinot and Belle Glos pinot in this price point.  If you're set on a California cab, you might find a bottle of Jordan under $50.
Wines priced over $50
The sky's the limit here.  If you're bringing a bottle at this price point, you might want to learn your hostess' preferences.  It would be a shame to gift a terrific bottle of California cab if she only drinks white zinfandel!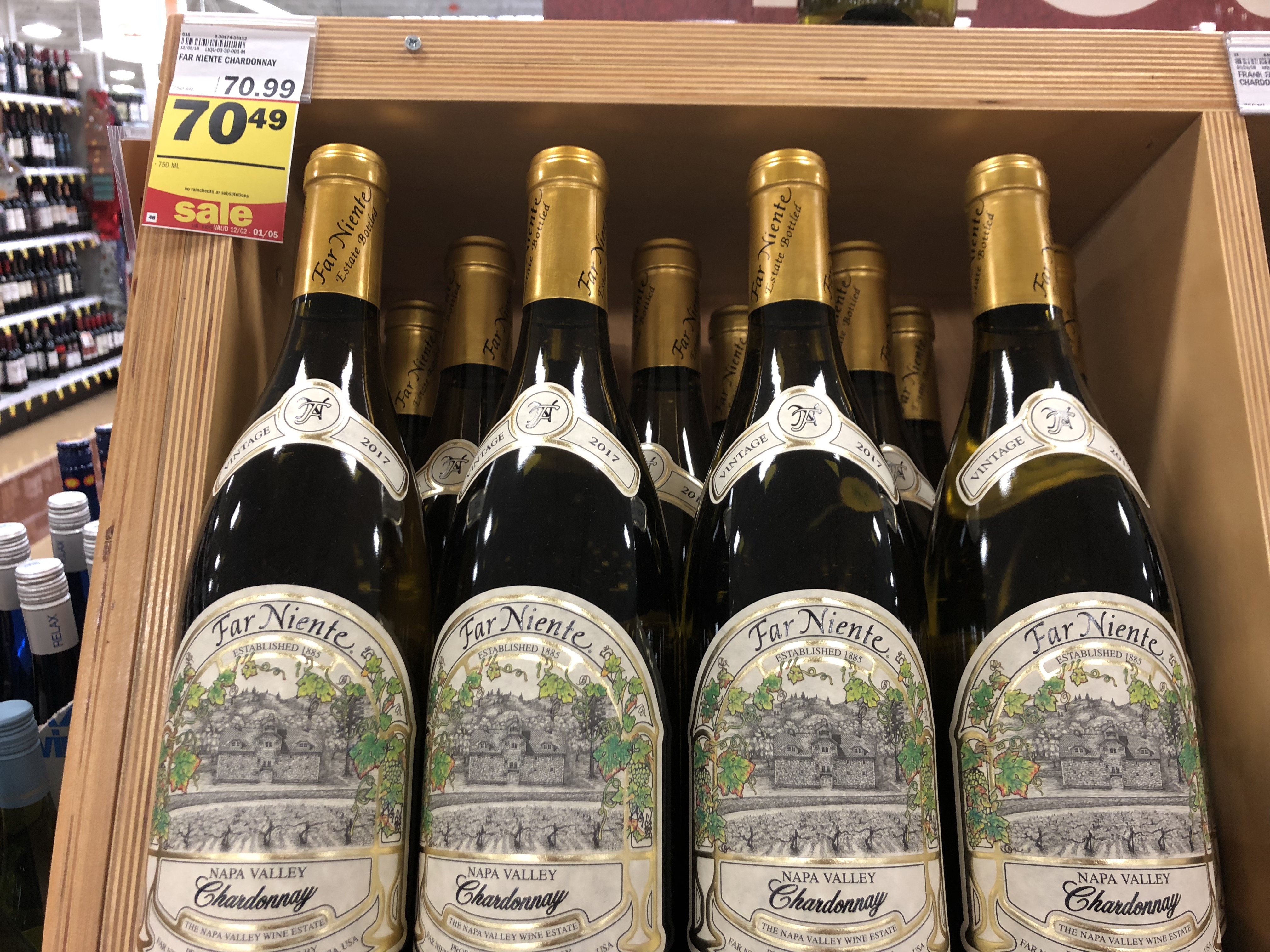 There are so many terrific whites under $50, so my analysis here will focus on reds.  But a hard-core classic California chardonnay lover would appreciate a bottle of Far Niente chardonnay.  Plus, the label is beautiful!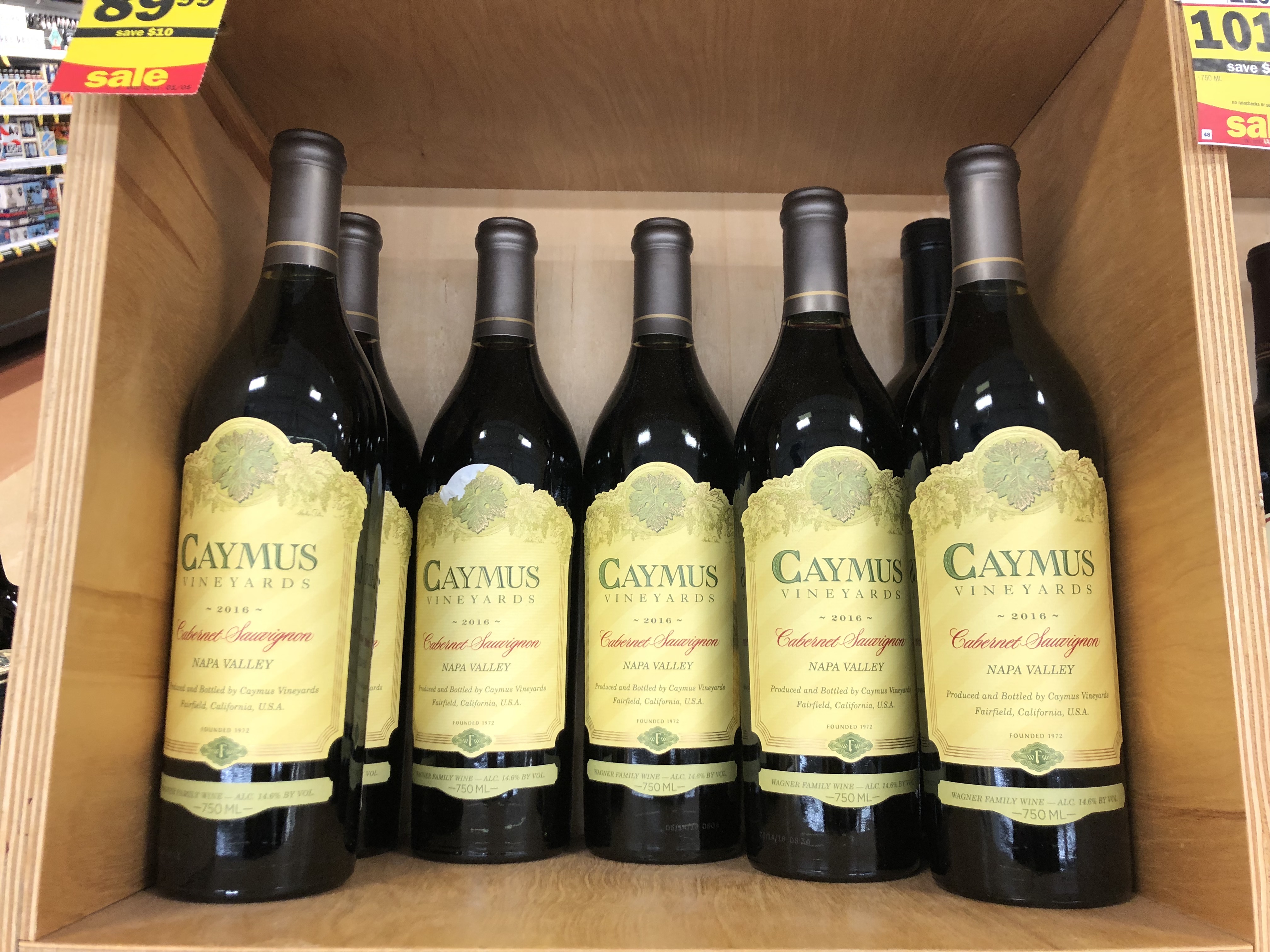 You can find some lovely California cabs at this price point: Caymus, Stag's Leap, Chimney Rock and Merryvale are all sure to be greatly appreciated.
You'll find some terrific Italian reds as well.  Brunello is nice, or you can go with my husband's all-time favorite, Barolo.
Or you might delight your hostess with a small and little-known winery with excellent wine, especially is there is a special story behind the wine: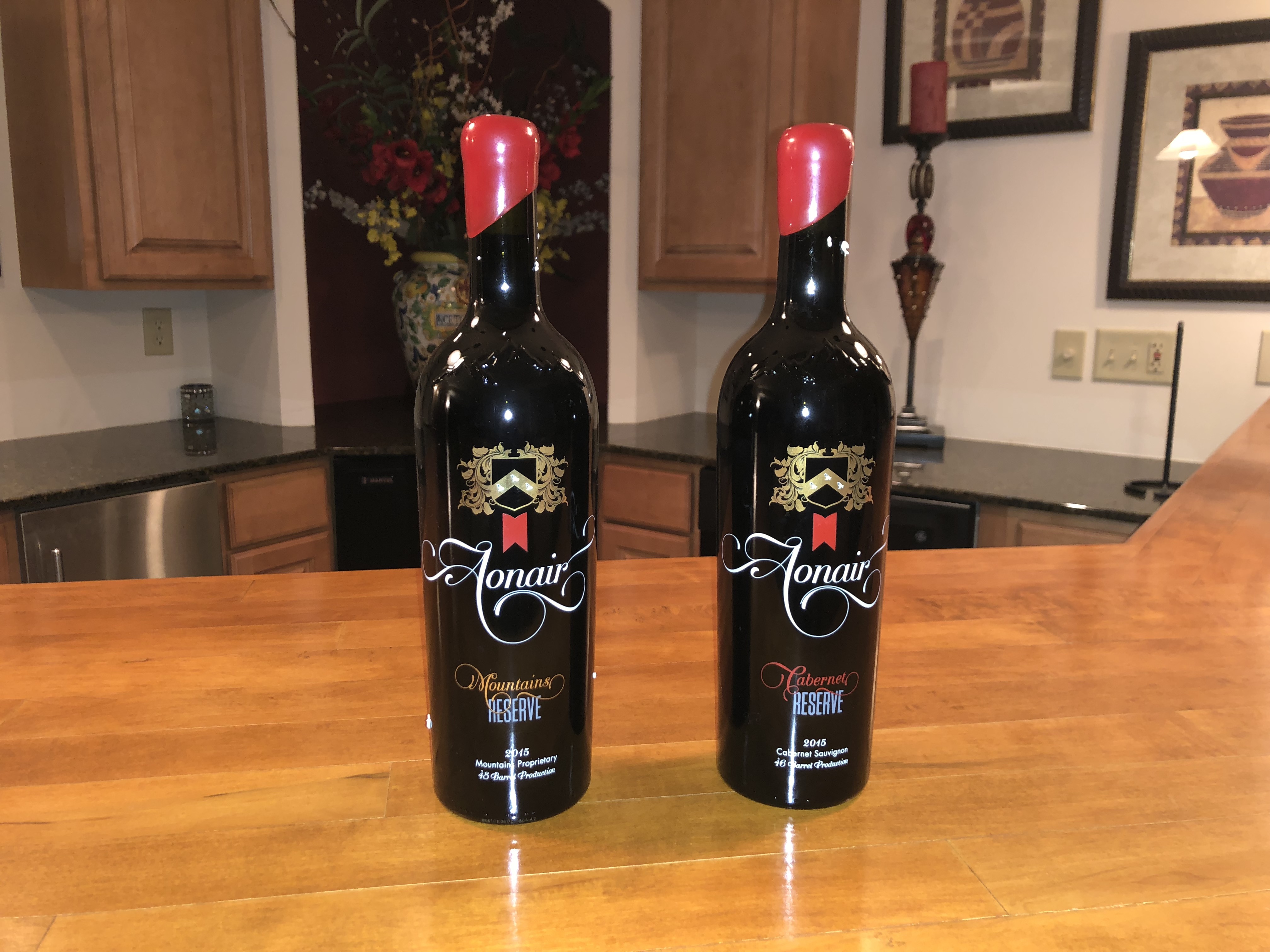 I love Aonair wines wines from the Napa Valley, in part because they are delicious, and in part because we spent a wonderful time at their winery with good friends.  It is a precious memory, and the joy and fun of that day is everything that wine should be about.  You can only buy their wines directly from the winery.  I'd love to give this to a special hostess, and maybe she would share it with me!
No matter the price point or the varietal, you can find a lovely bottle of wine to thank you hostess for a special evening.  As a finishing touch, wrap the bottle in a cute holiday bag, and let her know this bottle is for her to enjoy when the evening is over, when she can put her feet up and relax.
For more about Christmas gift ideas, please see How to Give Fewer Gifts and Find "A Little Bit More", Say Cheese! (for the Selfie-Indulged), Grand Gifts for the Grandparents,  and Thank You, Next. . . Showing Appreciation (gifts for service providers).
For ideas for Christmas, please see Elevate your Christmas. . . Tree , and What the Elf???!!!