This girl believes a trip to London isn't complete without venturing into Harrods.  If you're unfamiliar, Harrods is a department store in downtown London like no other store I've been to.  It occupies five acres and has more than one million square feet of shopping space, making it the largest store in Europe.  Boasting 330 departments and 28 restaurants, the building itself is beautiful and historic. Harrod's has more than 5,000 employees from more than 50 countries.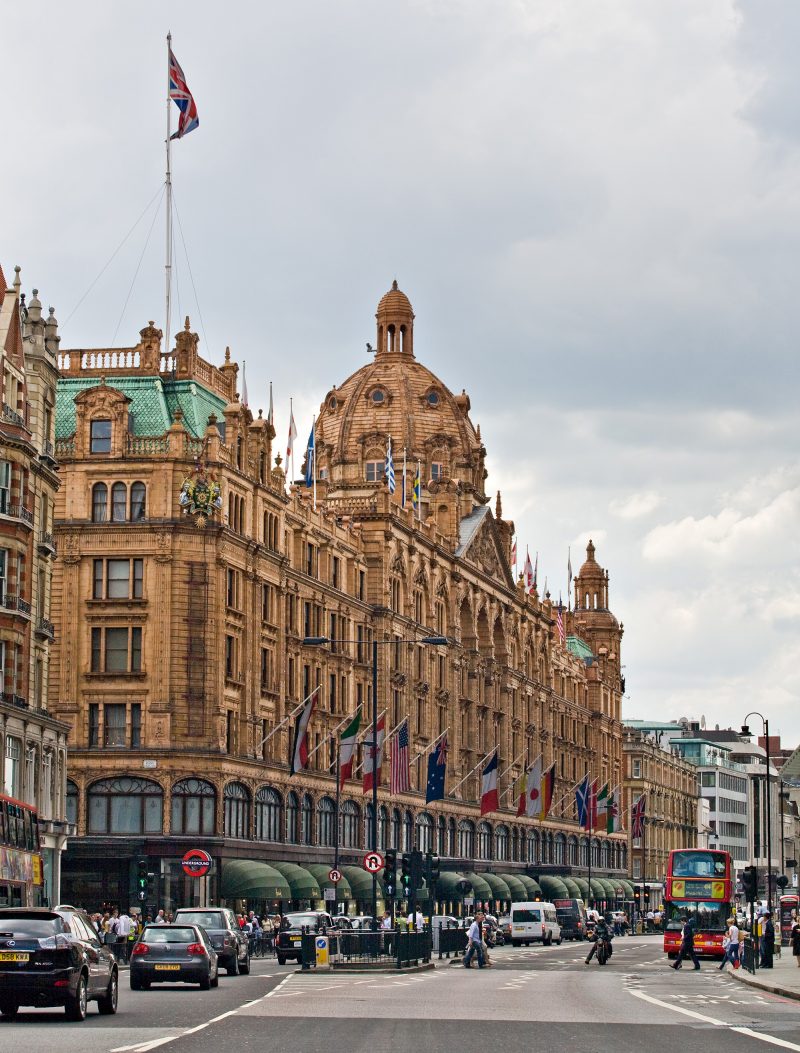 Shopping
Harrods' motto is Omnia Omnibus Ubique, which is Latin for "all things for all people, everywhere."  And they mean it.  You can find clothing for anyone, electronics, jewelry, pet accessories, toys, housewares, home appliances, champagne, furniture, health and beauty, wedding gowns and more.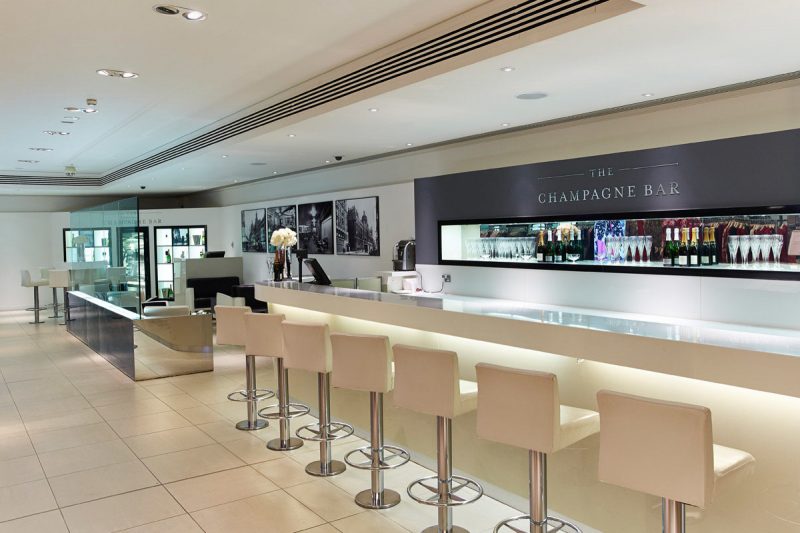 Boxing Day
Before our trip over the holidays, my shopping sleuth daughter alerted me to Boxing Day sales.  What is Boxing Day?  Traditionally it was a day off for servants; the day they received a "Christmas Box" from the master and could spend the day sharing the contents with their families.  Boxing Day has been a public holiday in Europe since the 1800s and has evolved into a huge sale day.  Customers line up hours in advance at all Harrods entrances to flood the store when they open at 10:00am.  Bands perform.  Harrods employees walk through the line with warm cider and coffee.  It's very lively!
We were fortunate because the weather was nice.  We grabbed our coffee and got in line at around 8:30am.  My husband joined us to see what all the hype was about.  He's not a shopper and we were a little concerned he would cramp our style, but he proved to be uncharacteristically patient.
The doors opened and it was mad chaos.  We were there for luxury handbags, shoes and a general look around.  Harrods has handbags on sale that are never on sale, and our goal was to score a few of those.  The discounts range from 20% – 50%.  I'm happy to report we had success and most of the items we purchased were included in Harrods' Boxing Day sale.
Value-Added Tax Refund
In addition to any special sale price, you are eligible for a Value-Added Tax (VAT) refund. If you do any major shopping in Europe, you'll want to claim your VAT refund.  When you purchase a product, the VAT is included in the price you pay.  It can vary, but for us it averaged 12%.  The refund typically makes luxury goods more affordable than in the U.S. on regular price alone.  For example, with the price difference, the exchange rate (the dollar is strong right now) and the VAT refund, a handbag that would have cost $1,300 here ran about $1,000.  Considering these items never go on sale, it's a sizeable savings if you are going to buy an investment piece.
To secure your VAT refund, you need to ask for the paperwork from the retailer.  You'll need your passport, so either have it or a photo of it when you make the purchase. Once you've collected all of your VAT paperwork from purchases during your visit, you secure the refund at Heathrow.  Lines can be long, but you can make an appointment to ensure you complete the process in a reasonable timeframe.
Yummy Food
At Harrods, there are butchers, cheese shops, fresh bread, bakeries, flowers and produce.  You can have high tea, tapas, pub food, high-end steaks or wood-fired pizza. Champagne bars are in multiple locations. Everything is beautiful and service is great.  Boxing Day is not the ideal day to try to eat there though; the crowds are just too much to justify the wait!
Plan Accordingly
It's easy to lose track of time and spend an entire day at Harrods.  If you're visiting London, it's likely you don't want to devote an entire day, so prioritize what you want to see and enjoy the experience! It's really something to take in!