Struggling to see the fine print on the menu in the dark restaurant?  How about reading the instructions on the silent auction at the fundraiser?  Planning holiday cards?  As many of us prepare for holidays, we're planning menus, making lists and so on.  If you're like me, when it comes to reading the fine print, each year is a little more challenging than the last!
Cheater Strategies
One of the reasons I enjoy the digital world is because we can adjust the font size. Whether it's your Kindle, cell phone or iPad, you can easily adjust to be able to see whatever it is you're reading. My 86-year-old mom quickly embraced her Kindle because she loves to read and can enlarge the font size enough to make it comfortable.  I love that she can continue to do something she loves through technology!
Often when I'm in a restaurant and struggle to read the menu, I take a picture of the menu and enlarge it on my screen to read it.  This is particularly helpful if I have a small handbag and no readers.  Restaurants are often dark and this is a lifesaver. Does anyone else do this?!
My number one cheater strategy though, is just that: cheaters.  When I first started using them, which was probably way past when I actually needed them, I went through a quest to find the perfect pair.  I wanted to pull my trendy readers out at a restaurant and look hip and stylish.  Let's face it though… you're only going to possibly  look hip and stylish to others who rely on them, too! It is fun to shop for them though, because there's a good variety and the typical price point is very reasonable.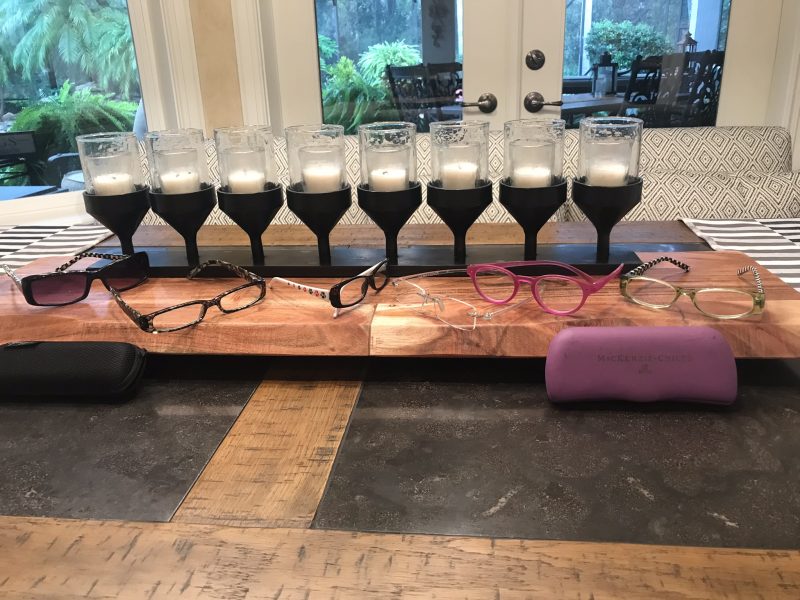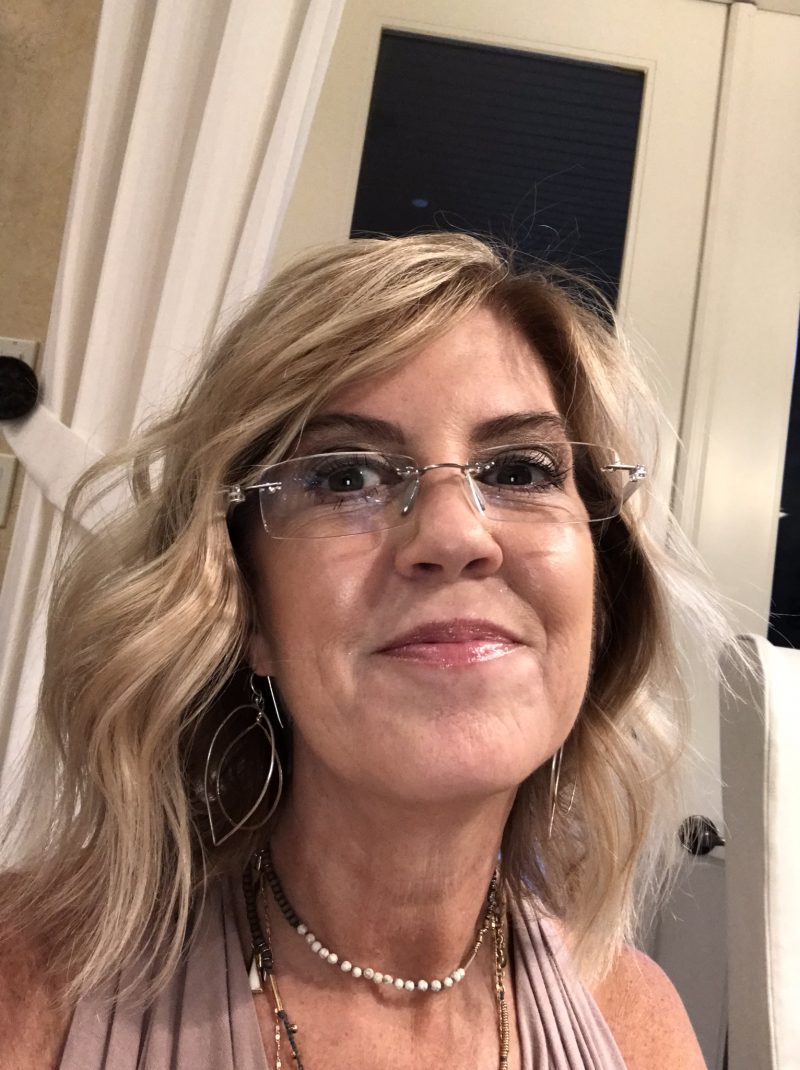 How Many Pairs Should a Girl Have?
Well, that's a good question, right?  I'm not a big fan of attaching them on a chain for that necklace look (no matter how cute the chain is), so I've resorted to tucking them away in strategically useful places throughout the house.  While that seemed like a good idea and clever planning, it hasn't worked well.  I don't leave them in the same place, plus my husband grabs them and leaves them in other places, too. Did you ever see that movie, "Something's Gotta Give"?  Jack Nicholson's character and Diane Keaton's character are constantly grabbing each other's cheaters and getting them mixed up. That's how it is at our house, except all of the cheaters are mine and my husband picks them up, uses them and then sets them down wherever he happens to be at that moment. By the way, if you haven't seen that movie and enjoy romantic comedies, check it out!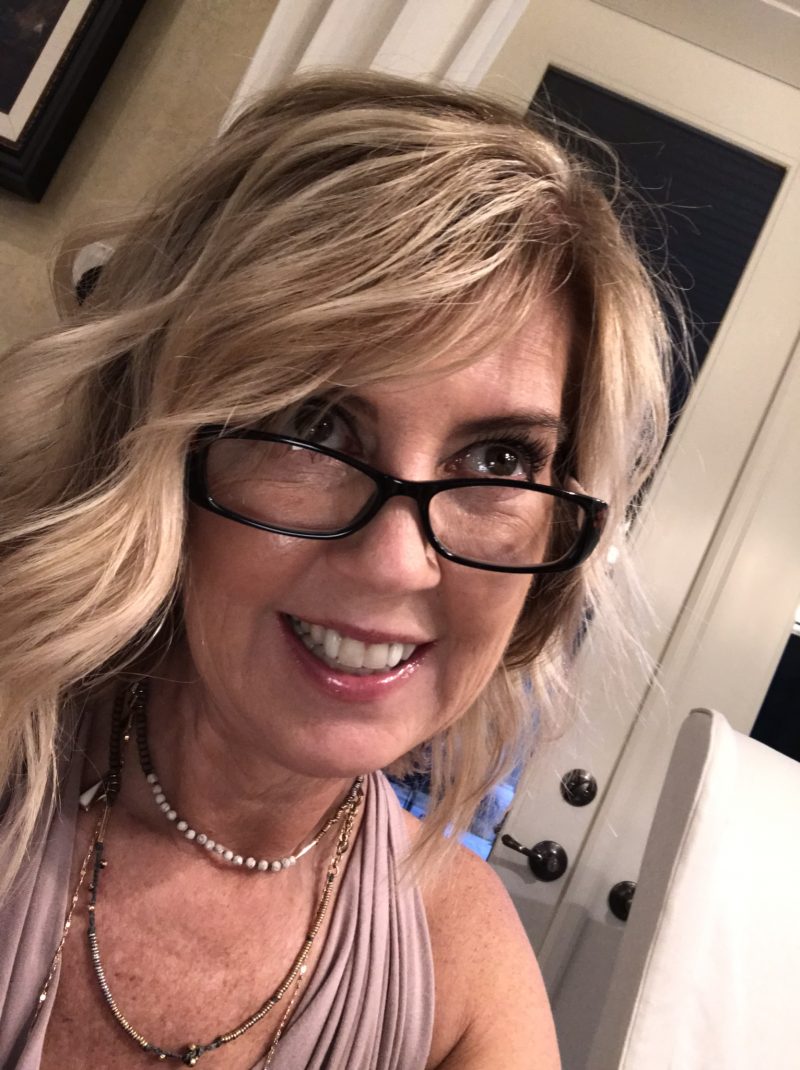 I have eight pairs, one of which are sunglasses for beach/pool reading.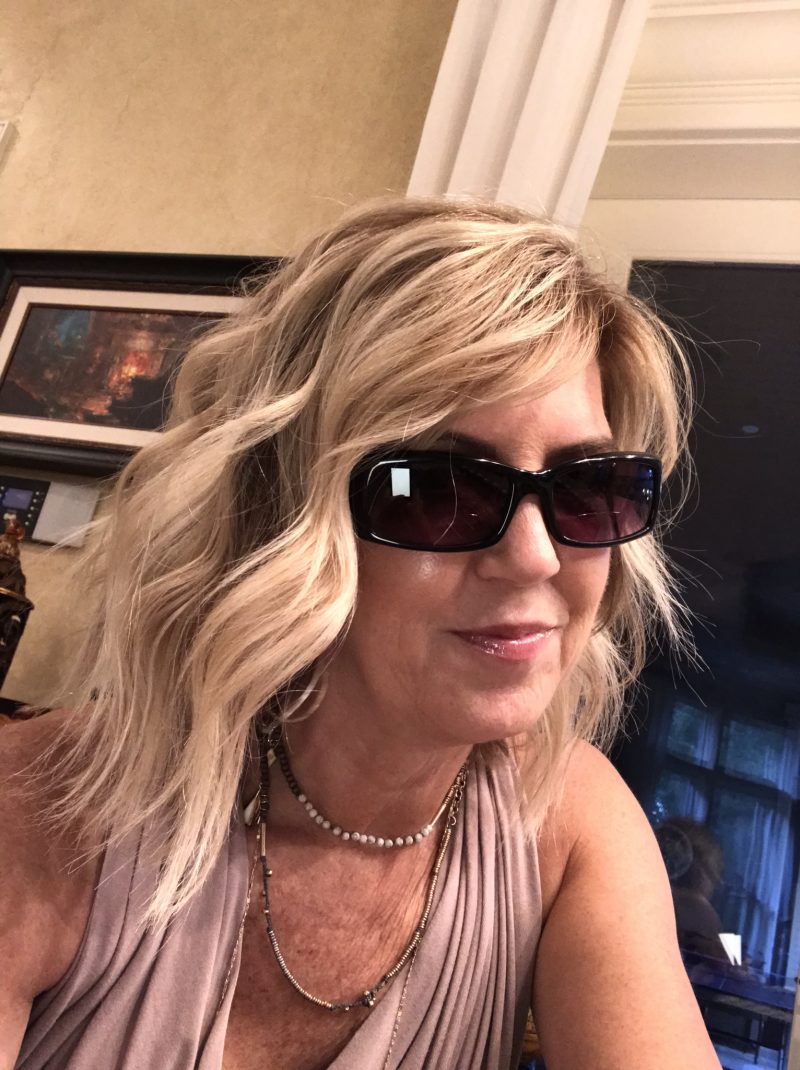 Do I need and use eight pairs?  No, but they are usually fairly inexpensive and therefore didn't feel like a big investment to buy them.  I have different types of frames, frameless and even little dog paw prints.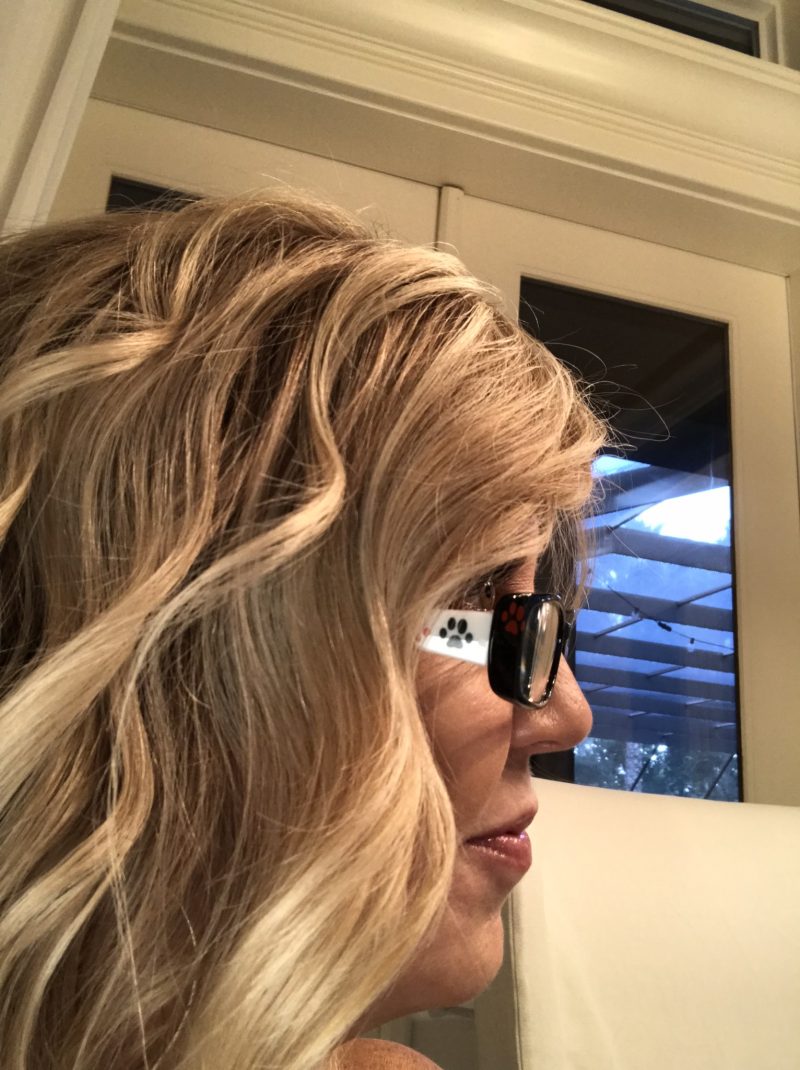 And just like I've become attached to certain clothing items, shoes, cooking utensils and so on, I've also established a close relationship with certain readers because they are comfortable!
Where to Find Go-To Cheaters
For those of you who use them, you undoubtedly know they can be acquired just about anywhere.  From boutiques to Costco to discount stores (like Marshall's and TJ Maxx) to drugstores (Walgreens and CVS) to dollar stores to Amazon.  They are often sold in multi-packs.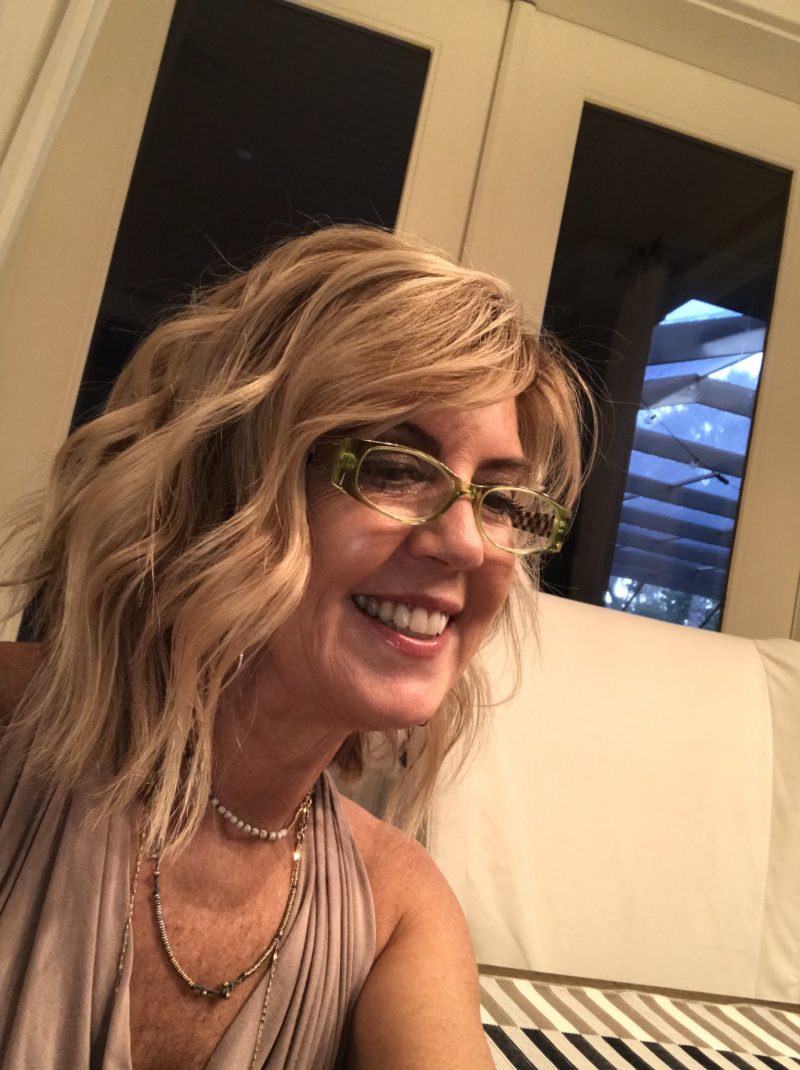 I thought my favorites would be the ones I ordered from Mackenzie Childs.  I loved their classic checked pattern on the side and expected to use them for everything.  They were also the most expensive ones I've purchased.  Well, I was wrong.  They are almost too nice, substantive and well-made.  I know that sounds crazy, but it's true.  They are heavy and don't have much give, so they're fairly uncomfortable.  Super cute, but not comfy.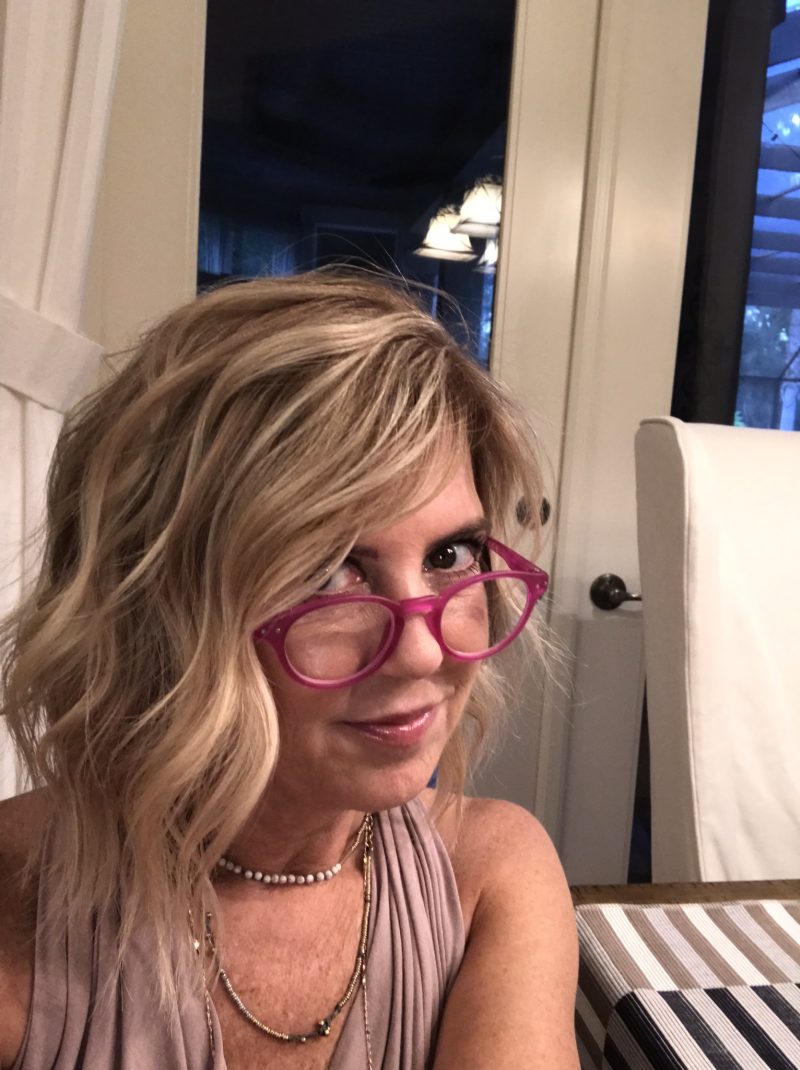 My pink Wal Mart cheaters are another story.  I'm not a big Wal Mart fan, but during one visit, after waiting too long to check out, I spotted cheaters in the eye center located right beyond the check out.  I stopped on my way out and selected these pink beauties.  I bought them solely because they were pink.  They are hands-down my favorites because they are so lightweight and comfortable.  My husband periodically grabs whatever is closest and it cracks me up to see him put on the pink cheaters, but I think he secretly likes them the most, too!
This post may contain affiliate links, which means the blog may make a small commission if you purchase something from the link.
If you're in the market for your first or new cheaters, here are some suggestions:
Women's 5-Pack Readers Including Sunglasses
Women's Peepers
Mackenzie Childs Courtly Check Readers
Tis the Season
I am thinking a cute pair of cheaters could be a great gift, especially for a friend who is difficult to buy for. I'm always excited to try a new pair!
Do you use cheaters?  Where is your favorite place to shop for them?
Cheers!  –Kalisa